Discussion Starter
•
#1
•
Hey fellas,
I have a beautiful pre lock (1970's) Smith Airweight model 37. Absoloutely mint condition 95%+ in .38special. J frame. Has original grips in perfect condition, and a new set of Pachmyr comp pro grips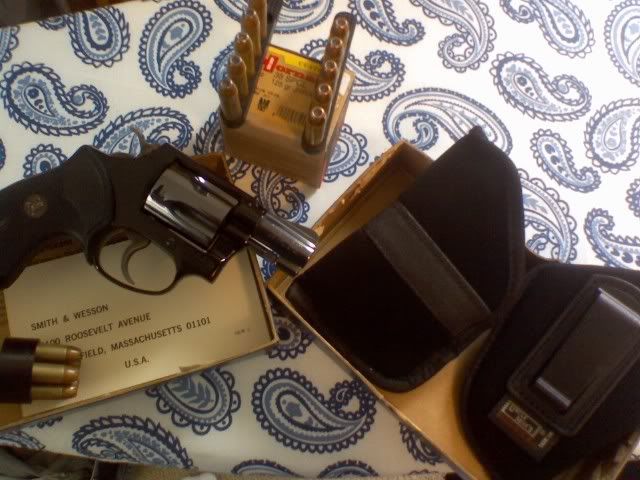 Sorry..bad pic from my phone...here is the 37 in the Pachmyr's..has original grips also
I am looking to trade for a Glock 23 3rd gen...maybe a 22 3rd gen or 21sf..or a 19..or XD tactical..or a M&P...Ruger SP101 .357 snubbie..or Smith .357 snubbies
Also maybe a nice AK setup
I can add some holsters, speedloaders, speedstrips, ammo..etc, with the Smith...
Pics to the serious..TRADE MUST BE FTF IN NE OHIO
PM works best