SOLD
M1A/M14
x5
20 round mags, no restriction markings. This gets kind of scary, I'll vouch for 3, 2 others I never got to test, but one floor plate is bent.
x3 Supposed to be 20rd mags, but I can only fit 19 in, probably makes these Promag, but the bodies are good, I think if you replace the springs and followers you should have some good mags. Sorry to say, I just pulled these out of the back of the jeep, they look better when cleaned up, some where under a batch of clay pigeons.
X1 10 round mag
X1 5 round mag.
All M1A mags for $160 shipped. Will sell the x3 known good mags for $65 shipped. Will work out pricing on the others if all don't sell at once.
I'd really like to sell them all in one batch, so I'm up for offers as long as they are not insulting.
I'm also up for trades:
Wilson Combat or Tripp Research 8rd mags for Gov't Commander
AR Mags
Browning Hi Power Mags
Knives from Benchmade, Spyderco, and Cold Steel OK as well as long as they aren't liner locks.
1911 Holsters
Hi Power Holsters
Let me know what you got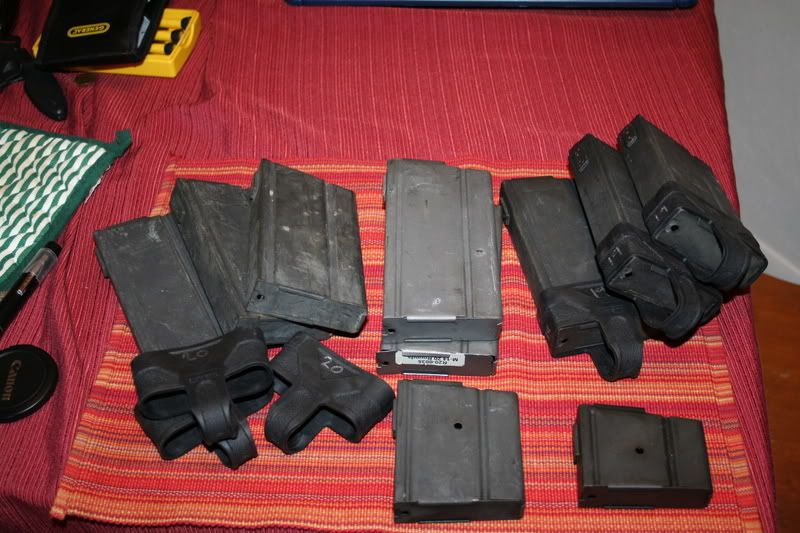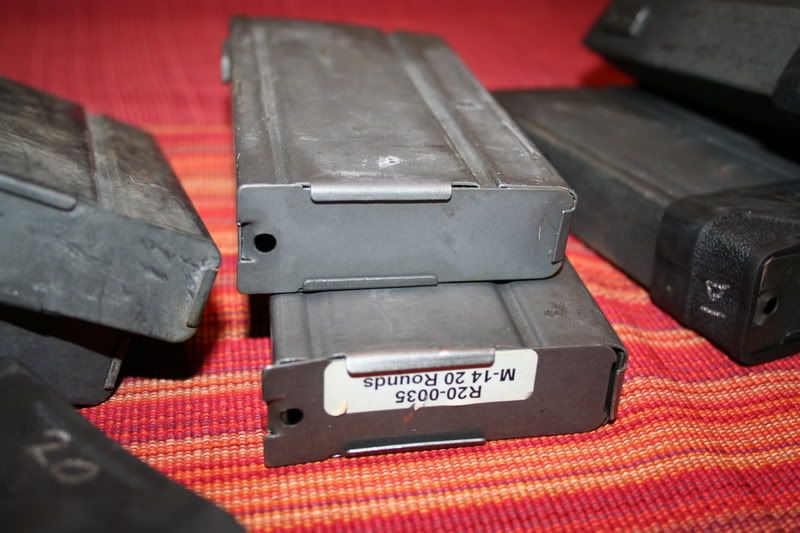 X6 Magpuls included with the 20 round mags.
SOLD