I've got the following rifle i'm looking to trade or sell to complete some other projects:
Armalite AR10a4 carbine model ar10a4cbf
Has 16" barrel, railed gas block, standard handguards. I've added a PRI gasbuster charging handle, Black Magpul UBR, and slash's buffer and spring.
This rifle is new with the only rounds down the tube from the factory test firing.
It will come in it's factory hard plastic case.
I'm asking $1400 shipped or trades involving the following +/- cash:
Quality ar15 lower parts kit
Glock 19 or 34 gen 3
Magpul MIAD grip full kit in Black or FDE
KAC Tan Rail covers x3
Surefire Mini Scout Light in FDE
LMT Lower Receiver without LEO markings
Surefire mini scout light in FDE
DD MK18 RIS II in FDE
DD 10.3" CHF barrel
DD Rail Mount QD sling points x2
Quality Full Auto BCG
ACOG TA33R8
ACOG TA31H-G
ACOG TA31 ECOS
Hogue 10/22 overmold stock for .920 barrel in OD or Tan
Tac Sol Threaded 10/22 barrel .920 in black or OD
Aimpoint Micro T1
Bushmaster ACR Rifle
Colt lower receiver with standard pivot pin
Volquartsen 10/22 trigger
Here's some pics of the rifle....optics not included.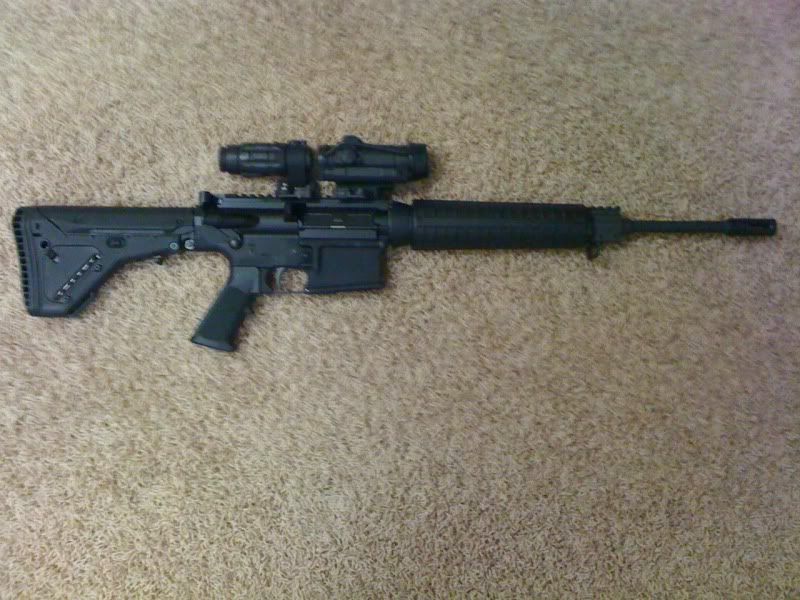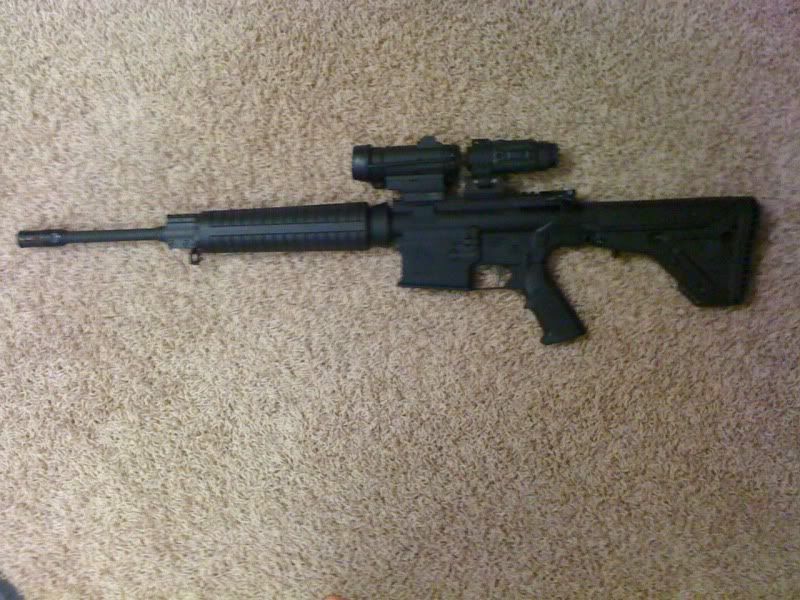 Thanks,
Mark