Discussion Starter
·
#1
·
Up for sale is a Glock 27 with 2 mags and 3 holsters. I purchased the 27 just a few months ago from a fellow GTer. I have since purchased a 23 and am no longer in need of this pistol; figured I'd put it out there and see if anyone wanted it.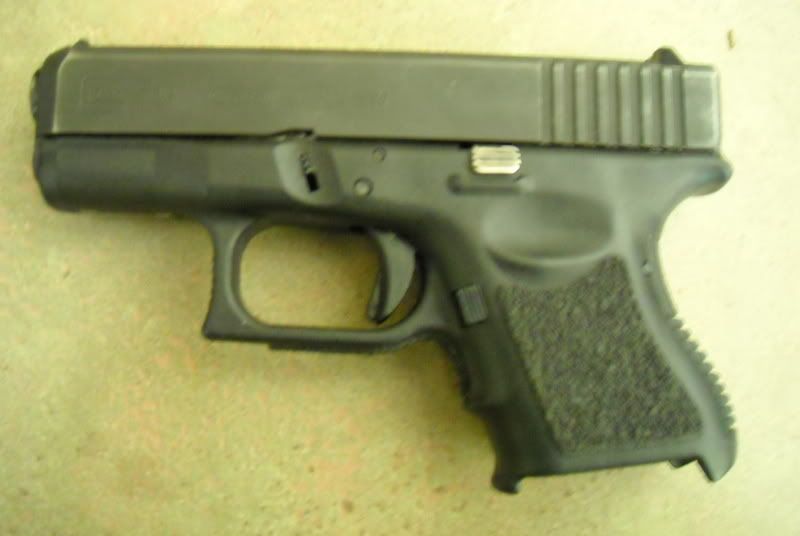 The pistol is a well used one, with holster wear along the slide and a couple dings on the back (pictured below). The serial # puts it at approximately 10 years old. The person I bough it from was not the first owner, so the round count is unknown. I replaced the recoil spring assembly just last week, and personally put around 500 rounds through it with no problems save for the broken recoil spring I replaced.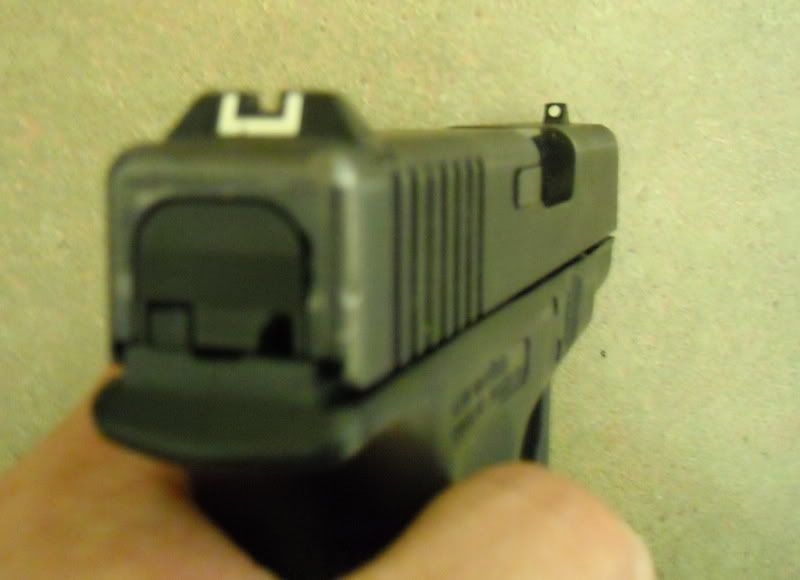 Picture above shows the dings on the back of the slide. The only other issue, depending on your preference, is that the barrel hood and slide release have been polished. Grip also has grip tape on it, visible in pictures (which are horrible, my apologies).
Pistol comes with 2 mags, one 9-rd with +0 extension, and one +1 extension mag for 10 rds. Also included in the package are 3 holsters. A black leather Desantis Nemesis IWB, a black leather Fobus COP 3-slot OWB (which I have cut the thumb break off of rather poorly, exposing unfinished leather), and a tan Bladetech IWB.
I paid $375 for this originally (~3 months ago), and added the latter two holsters at my own expense. First $350 takes it. I'll entertain any interesting trade offers. I'd like to keep the package together, as I don't want to fiddle with selling holsters individually. I'm in no hurry to sell, so I'd also like to keep it FTF. I'm in Cincinnati, live in Hyde Park and work in Blue Ash/Sharonville area.
PM is probably the best way to contact me. Thanks for looking, let me know if there's anything you'd like a picture of, and I'll snap one. Hope somebody can use this.