Discussion Starter
·
#1
·
I picked it up this evening. I field stripped it and gave it a quick clean.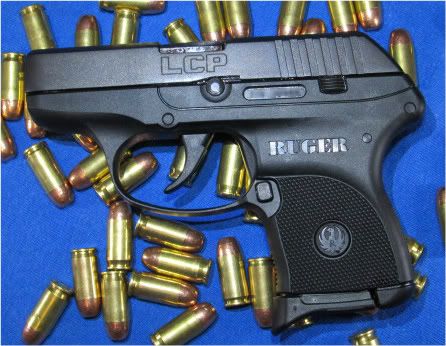 Even though it's small, it feels good in the hand. I loaded up a few snap caps and dry fired it. The DA trigger pull felt long with a predictable break. It wasn't light or hard, it felt just right.
I'm going to the range on Friday. I'll find out how snappy the LCP is. How bad can it be? I've survived .357 Mag out of a KLCR.
On a side note...
I've noticed here and elsewhere on the net that pictures of firearms are staged with a folding knife. I don't have a folding "tactical" knife, so I did the best I could...
I give to you the Ruger LCP with my tactical butter knife. :rofl: