Discussion Starter
•
#1
•
Price lowered to $1400
Kimber Stainless TLE "II" w/factory nightsights, 30lpi frontstrap checkering, match trigger group. Hogue Cocobolo smooth wood grips. Crimson Trace LG-401 lasergrips (not pictured). Wilson Combat .22LR conversion kit w/2 mags. 3 Wilson Combat 47D mags, 2 W.C. "E.T.M." mags, a single W.C. 10 rd mag, and a single stainless factory 7rd. Kimber mag. Carbon Fiber Blackhawk SERPA rig w/paddle attachment, Don Hume JIT slide, Safariland Double MP, Galco "Concealable" SMP. The gun was sent to Champion Arms for a "Kimber Package" about 3 years ago, which included a chamber throat/feed ramp mirror polishing, the action was tuned and smoothed out (feels like glass when cycled) and the trigger was tuned to add crispiness! (You need to feel the trigger on this gun to believe it!) Absolutely no FTF/FTE/etc. since the work was performed.
"BBQ gun, anyone?"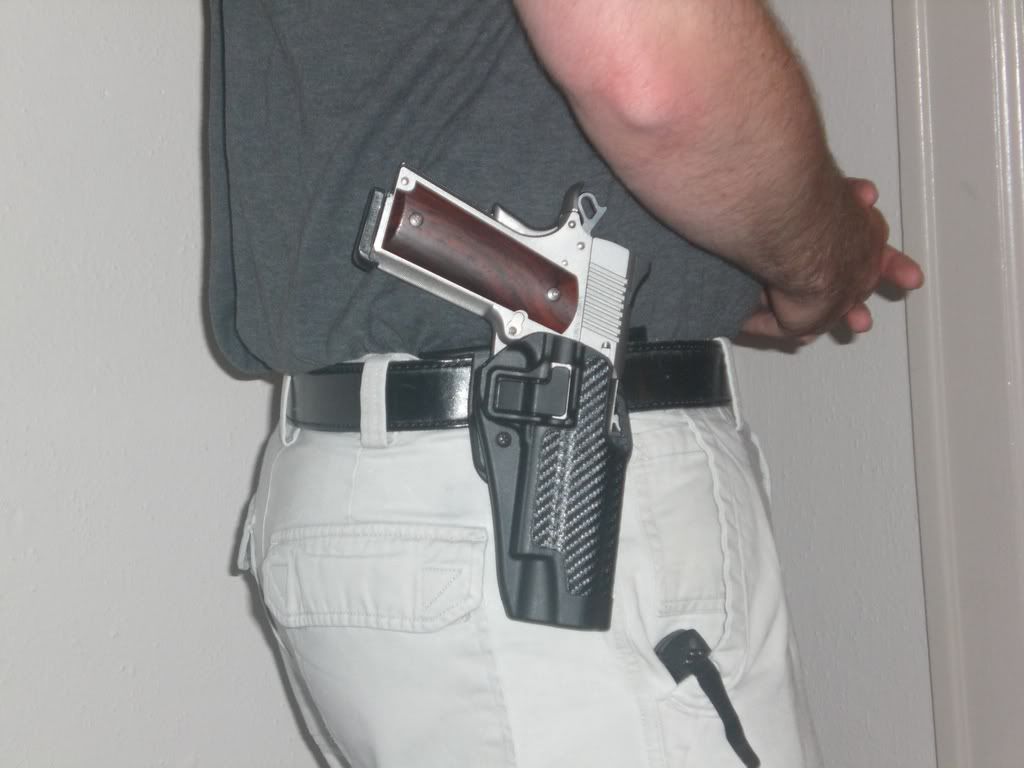 The package.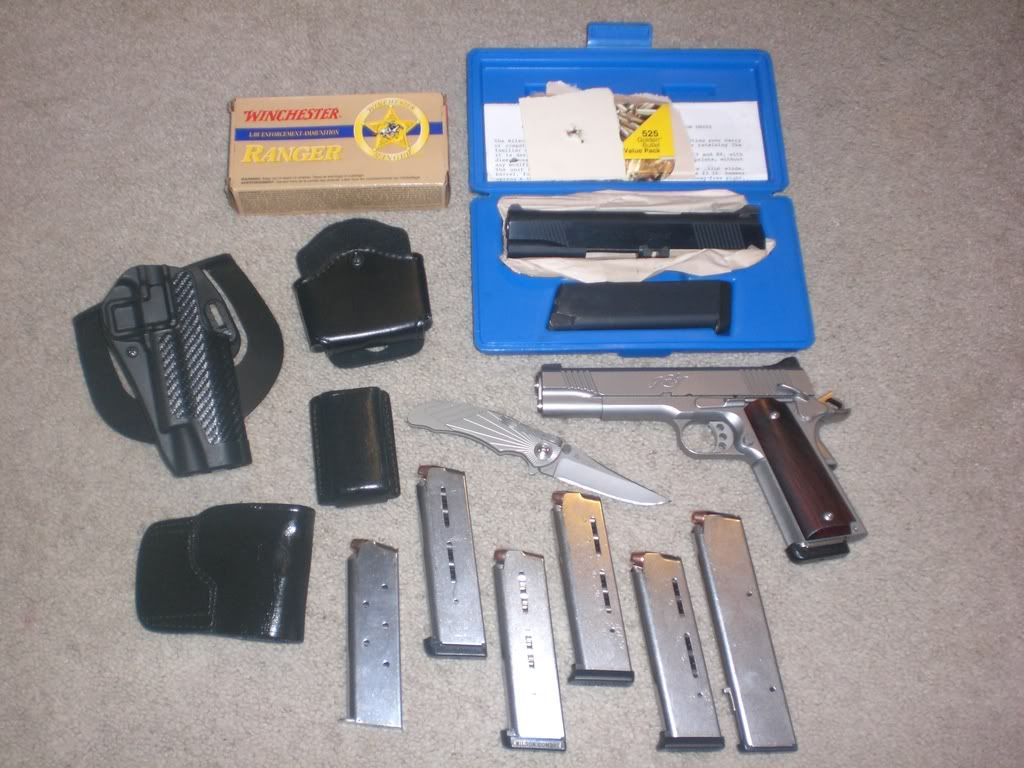 W/Wilson Conversion Kit installed. (group was shot @ 15 yds, w/cheapo Remmy Golden Bullet ammo)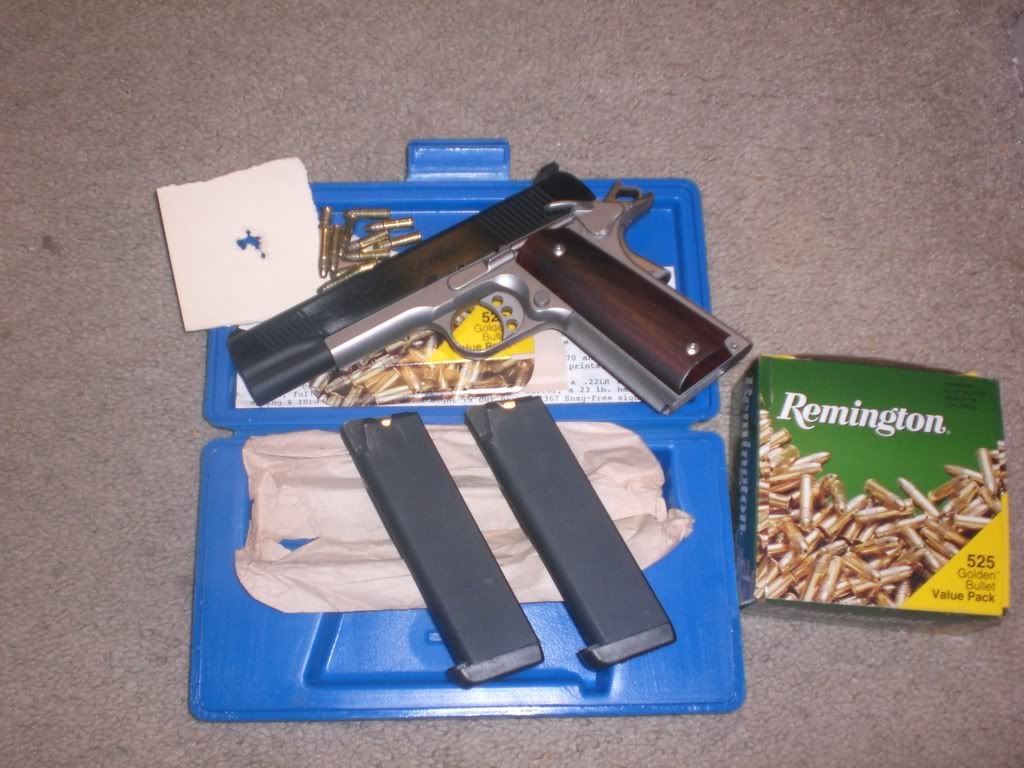 Over $2K invested, I'd be willing to part w/$1400 FTF in W.WA or some seriously nice trades. I like high quality defensive pistols and have possibly caught the "black rifle bug" as my buddy just picked up an AR. So I might entertain offers on an AR or Sig 556 or HK clone in .223 or 9mm. Before anyone asks, please allow the firearm to sell before inquiring about parts of the package. Thanks!