****1 SOLD TO Generalmgr the other set SOLD & SHIPPED****
PayPal F&F Gift preferred. IM or Email, email is faster.
Shipped USPS Priority Mail with tracking.
If the pics don't work for you, can send by email.
WTS Shield Arms S15 Catch Combos. Each Catch Combo includes 3 S.15 mags and 1 aluminum mag catch. Purchased late March during lockdown boredom, arrived April 6th. Range finally reopened, tested them yesterday. I failed to read the notice on Shield website that says these work with "gen2" G48s that have the black slide... I have an early G48 with the silver slide, and these mags & catch were only 98% reliable at the range. Of course, I tossed the packaging, but these mags have all been used one time, with 10 rounds loaded in each. The mag catches have some scratches on them from being installed in G48s, but each catch has only had 5 mags locked on it.
https://shieldarms.com/s15-3-pack-mag-catch-combo
Asking $119 shipped for each S.15 Catch Combo of 3 mags & 1 catch
https://postimg.cc/G4dZSTqy]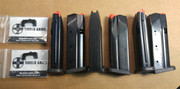 [/url
]
https://postimg.cc/tsBmSSsK]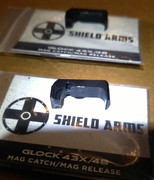 [/url
]
https://postimg.cc/4mZLJkVC]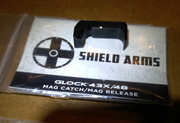 [/url
]