Hate to do this, but another one on the chopping block. Used Smith and Wesson 1911SC 45 ACP
Camfour Edition
Model 150109. Has less that 500 rounds down range. No problems whatsoever. My old Para Ordnance 1911 was jam-o-matic. I have been highly pleased with my S&W. The dealer said this is as close to a S&W Performance gun as it gets... only without the label. Comes with 2 S&W 8rd magazines and 2 Wilson Combat 8rd Elite Tactical Magazines. Also equipped with Crimson Trace Burlwood laser grips. Meprolight night sights are still very bright and were installed 6 months ago. This is a commander sized scandium framed gun which makes carrying it very easy. I also have a Desantis (maybe Galco) belt slide thumb snap holster I'll throw in.
Looking for $1050 OBO or a S&W 442/642 & $650 cash. Could possible also trade for a baby Glock or M&Pc + 6-650. Located in Michigan. Shipping will be extra.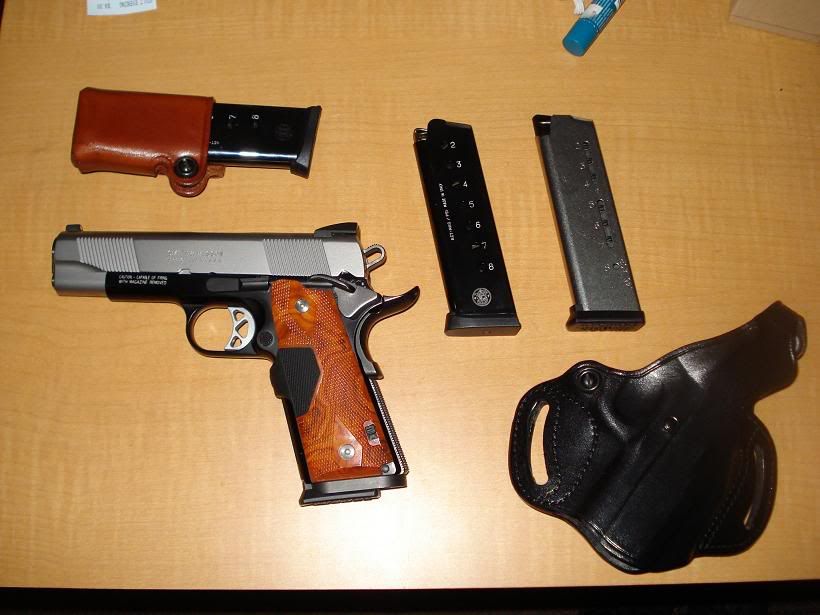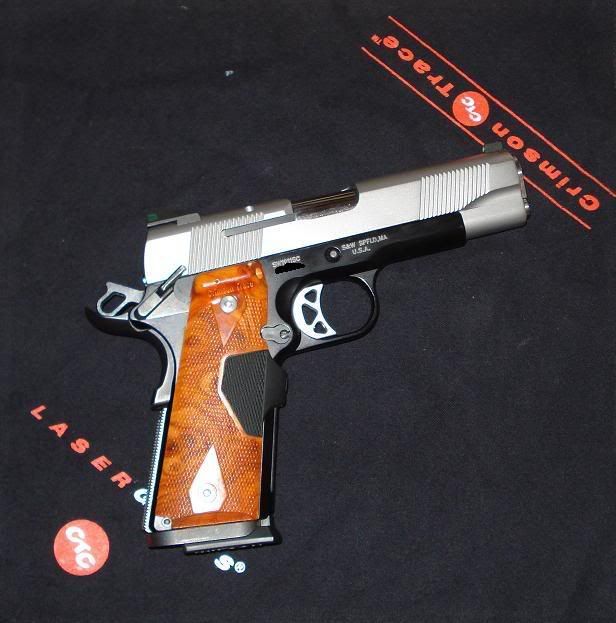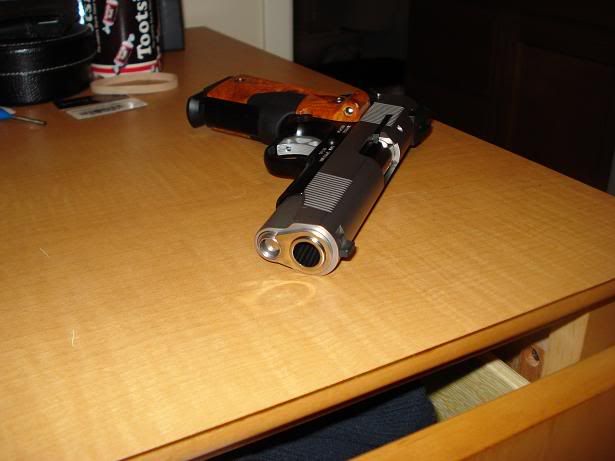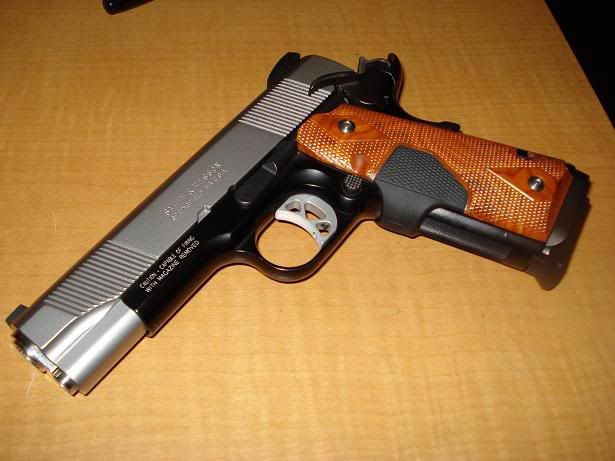 Glock 17 9mm. Used, less than 400 rounds through it. Has a March 09 date code I believe. Durabaked the slide. Also has Meprolight night sights on it. Comes with 3 17rd magazines and a 33rd magazine. Has the maritime spring cups installed as well as a Ghost Ultimate 3.5lb connector. Polished internals as well, so the trigger is super smooth. Case, manuals, spent casing all included. $500 shipped. $450 FTF in MI.