Discussion Starter
·
#1
·
First off, let me say this........WOW! What a great firearm. It's nice to finally own a .40 that I can shoot accurately. I have owned a few .40's in the past and accuracy was sub-par. Not with this new G35. It shot POA all day long. With the exception of a few fliers when I got over-excited and started jerking the trigger. :whistling:
I put 300 rounds down range with no issues. 250 rounds of WWB 165 grain FMJ's and 50 rounds of Remington 165 grain JHP's. All targets were set out to 15 yards.
BTW, to those who have had issues with rail mounted tac-lights causing feed jams, 200 rounds were fired with an M3 light attached. Accuracy and reliability remained the same.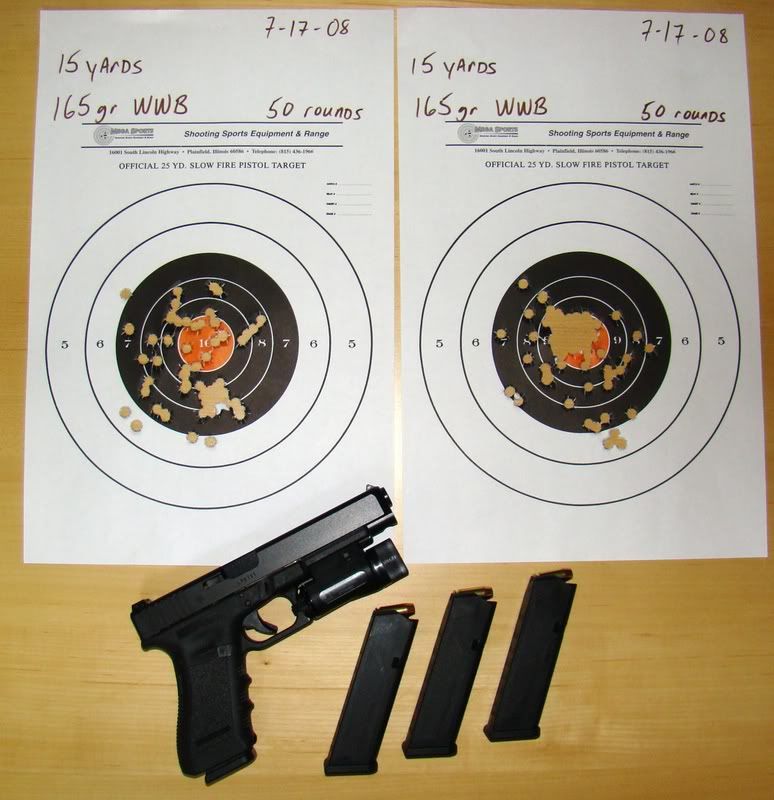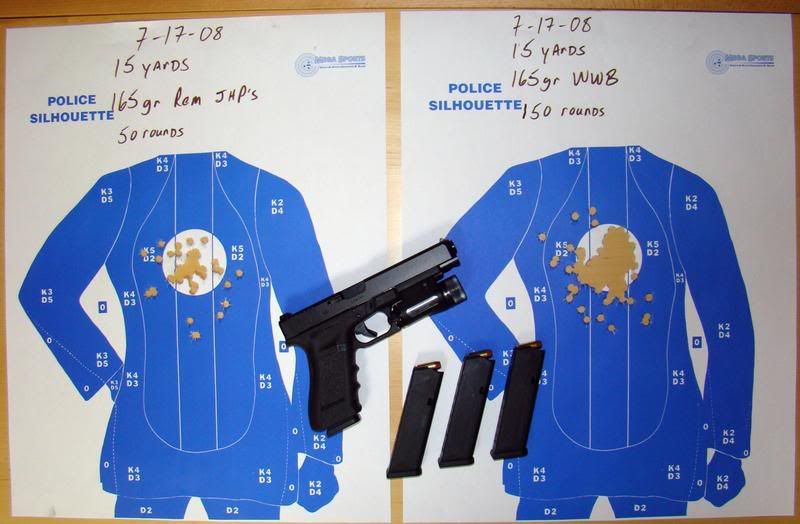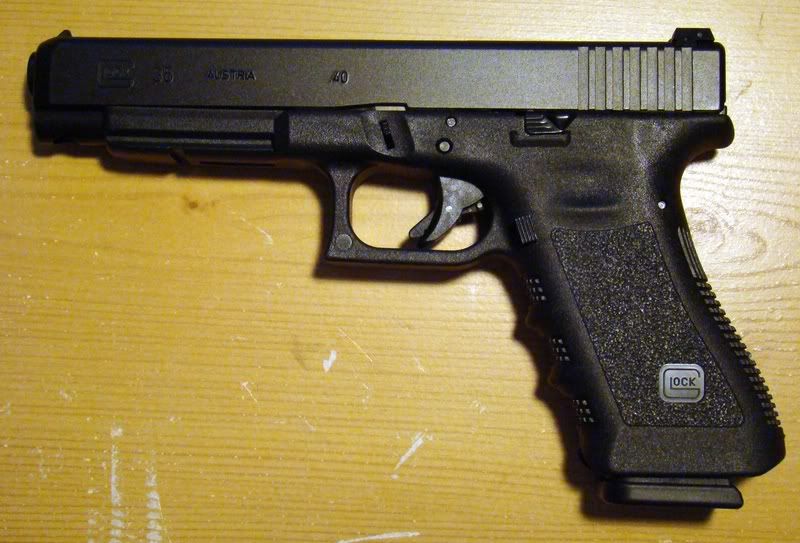 Thanks for reading/looking.