Discussion Starter
·
#1
·
Hey guys, I just got my G20LS up and running, and I think I may have an issue. The gun ran 100% through 205 rounds, and was amazingly accurate. I brought along 25 each of the following two loads to chronograph: Load 1, 135gr Nosler JHP, CCI 300, new Starline nickel, 13.0gr 800-X, COAL 1.260"; Load 2, same but with 13.3gr. I have shot about 400 of the 13.0gr load through my stock G29 with about 3 Glocksmiles. All of them were due to the ammo getting REALLY hot in the sun. That load hit about 1550fps in my G29.
Well, today, I shot a 10 round string. It averaged 1800fps on the nose. I was impressed, until I saw the brass. See for yourself: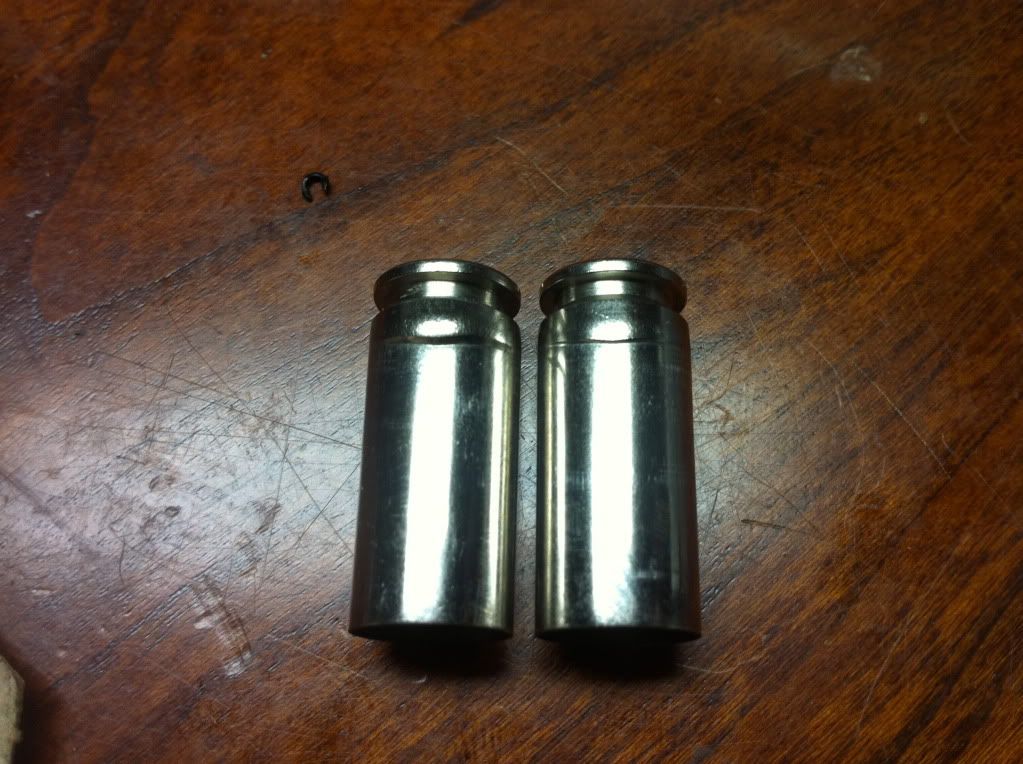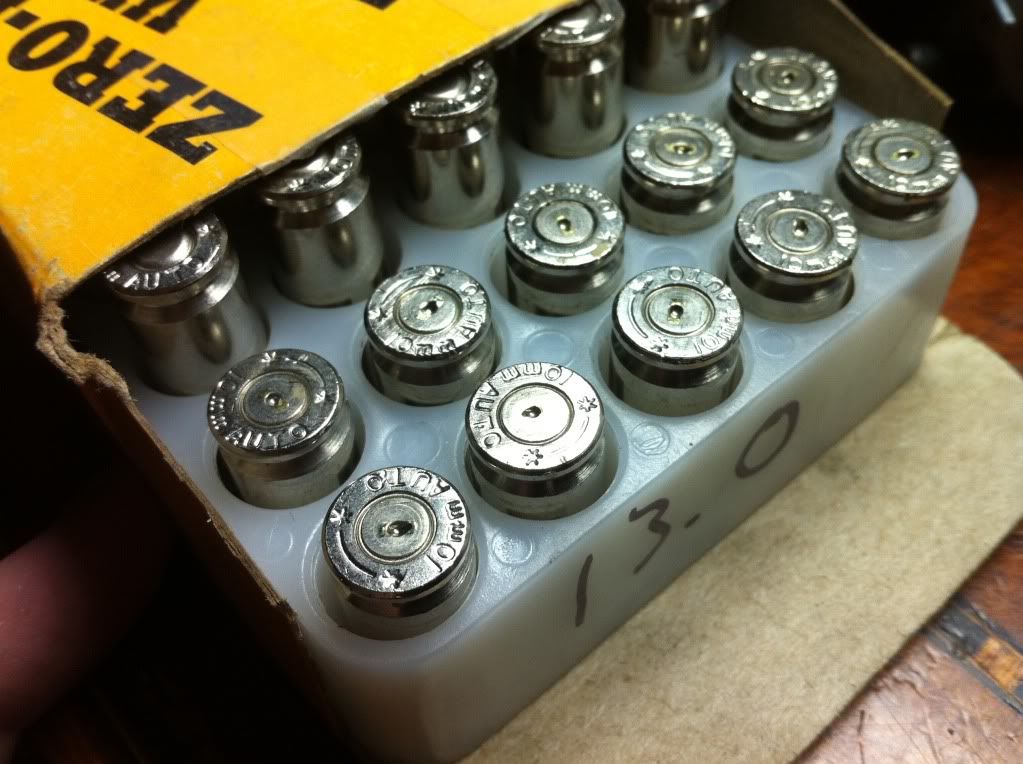 It is painfully obvious from this brass that I came DAMN close to blowing up my brand new gun. What is bothering me is WHY? I know the extra barrel length increases pressure, but THAT MUCH?! LOOK AT THOSE PRIMERS!!! I pulled several rounds when I got home, and all were perfect. I only fired 10 of the 13.0gr string, and none of the 13.3gr string. I have also noticed that my LWD barrel has worse (or maybe equal) feed ramp support to my stock G29 barrel. Could I possibly have a barrel that is out of spec? Do you guys think that maybe my bore is too small? Or is this load just too hot for a 6" barrel? I thought many people had pushed much higher. I rechecked all aspects of the load, and they are all perfect. What do you think?