Discussion Starter
•
#1
•
I picked up a Glock 21 today. Took it straight home and fired a 11 shot group with it, would've been 12 but I couldn't resist firing the last one at a spinner target set up 10' behind the target. Nailed it!!
The very first shot was off a little to the right. I think I was tense not knowing how much she'd kick. But to my surprise she didn't kick bad at all.
The next 10 shots all went into a 2 1/4" group dead center. Then I shot 5 into the targets head just for good measure. The target stand was 18.5 yards away the man target is a miniature it's 15" tall & 9" wide total.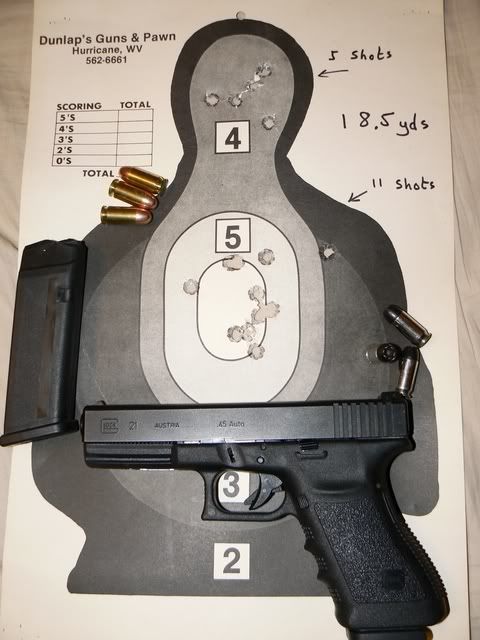 In short I'm real impressed with the gun it shoots great and handles even better than I thought it would!! I got her loaded up with Black Talons and the next to last is a Vector so I'll know when to reload if I get into it with a bunch of Zombies! LOL!
~HF~