Here is how the Ohio law reads regarding carrying a firearm in a car.
How do I carry in a motor vehicle?
Ohio requires a valid CHL in order to have a loaded firearm in a motor vehicle. If you have a CHL, a loaded firearm must be transported in one of the following ways:
1. In a holster secured on the person.
2. In a closed case, bag, box, or other container that is in plain sight and that has a lid, a cover, or a closing mechanism with a zipper, snap, or buckle, which lid, cover, or closing mechanism must be opened for a person to gain access to the handgun
3. The loaded handgun is securely encased by being stored in a closed glove compartment or center console, or in a case that is locked. A locked case does not need to be in plain sight (an unlocked case does).
I wanted to create a way to carry a handgun in my car and stay in compliance with the law. I was going to use the holster shown to secure my Clock 19.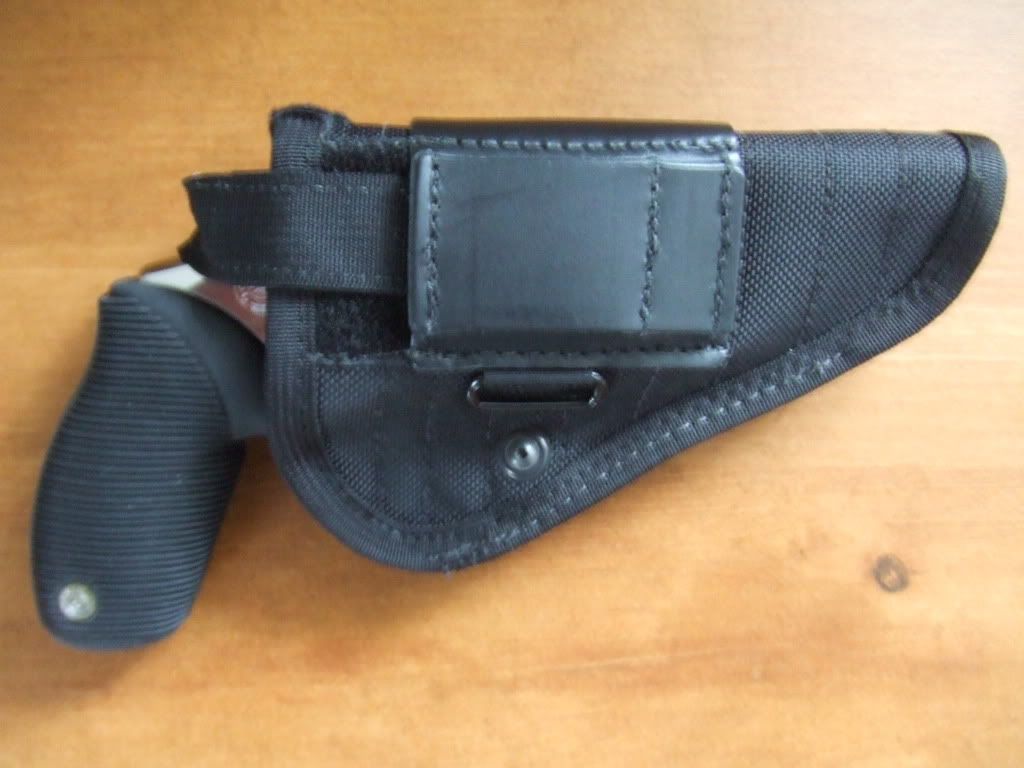 My plan was to attach the holster to my console on the driver's side so that it was between the console and the front seat cushion. The grip would extend above the console and the seat cushion.
I called my CCW instructor and the local Sheriff's Dept. to ask if I would be in compliance with the law. What would you say the answer was? Make sure you read the wording of the law and understand it. I'll get back to you with the responses from both parties in a few days, but for now, I'm interested in your interpretation.
Thanks