Got to go to the new range today and try out my new barrel. Since I haven't been able to get out to shoot since January, I put 2 mags through the stock barrel of my Glock 19 just to get the feel of it and the new trigger. I then installed the new barrel and this is the result of the back to back mags, OEM vs Match Grade at 7 yards. OEM group on the right and the DEM barrel group on the left. Flyers totally on me........ kind of rusty I guess.
I went on to shoot a mag down range at each distance of 25, 15, 10 and 7 yards and all gave be better groups. Trigger worked flawlessly as well. I think I'm going to like this fat face trigger. This new range is totally awesome as well. Today was the very first time for members to come and shoot. They have over 70 lanes downstairs contained in 50,000 sq ft. Two 25 yd ranges, a 50 yd, and a 10 lane 100 yd range. They have over 70,000 sq ft upstairs which is the retail gun shop, a gun smith. 3 big class rooms, a coffee shop, lounge, a gun vault room with almost 300 vaults in it we can use, as well as a restaurant which is not open yet. Liberty Firearms Institute in Johnstown, CO. Going to be spending a lot of time down there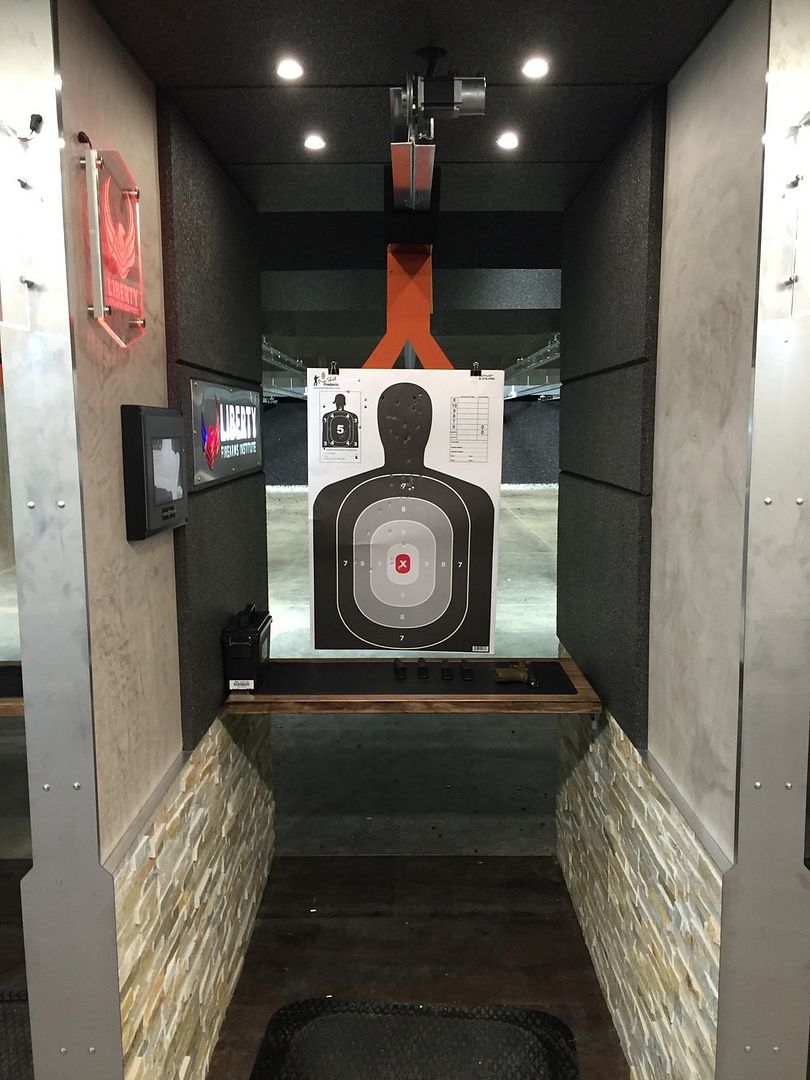 Deus Ex Machina match grade barrel.