Discussion Starter
·
#1
·
Hi All!
First time posting, along with being a relatively new first time Glock owner. Picked up a G30s when my Taurus of 10+ years decided to go select fire on me; but that's a whole other story. I was doing a cleaning after a nice range trip today and was getting pretty frustrated with the Bore. I know, Glock and Cleaning for many aren't two things that get mentioned in the same sentence. Rub some dirt on it and put it away, right! But, I'm one of those people that obsesses over having a clean firearm, especially one I'll be carrying.
So, back to my cleaning issue. Up until now I used a combo of Gunzilla, wipeout, and/or Butch's with nylon brushes and patches. It worked fine for the Taurus, but I couldn't seem to get, what looked like carbon fouling, out of my G30s bore. I do use brass brushes with everything else I own (9mm, 5.56, .308, etc). So, I figured maybe the Nylon wasn't cutting it. But, I dont have a .45 brass brush and it's too late to go to Walmart. So, into the box of cleaning supplies I went to see if any of the other brushes would do the job. Turns out, a .308 chamber brush fits a .45 barrel like a glove! The result...night and day difference. The patch on the bottom was run through after using Nylon, patches, wipeout, Butch's, and Gunzilla. The top was after Gunzilla and the .308 chamber brush!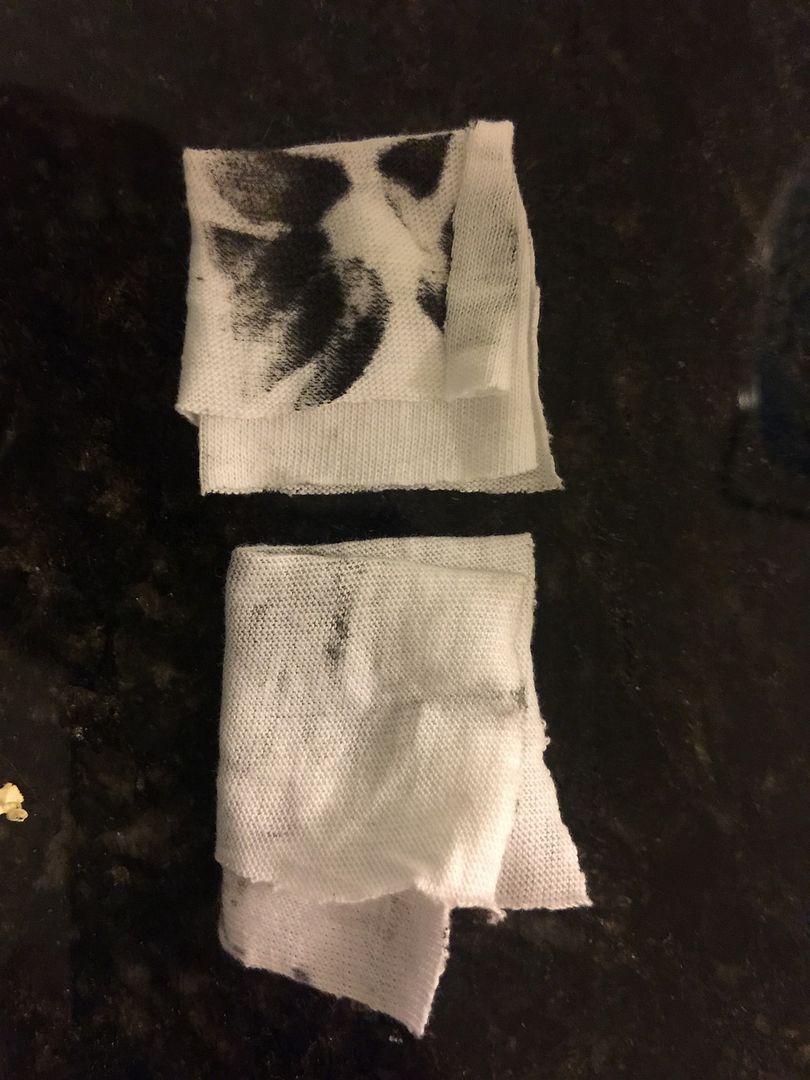 I wish I'd taken a picture of the Bore after using the "normal" method, but I did snap a pic after doing the copper chamber brush and dry patching out. Doesn't get much cleaner than this!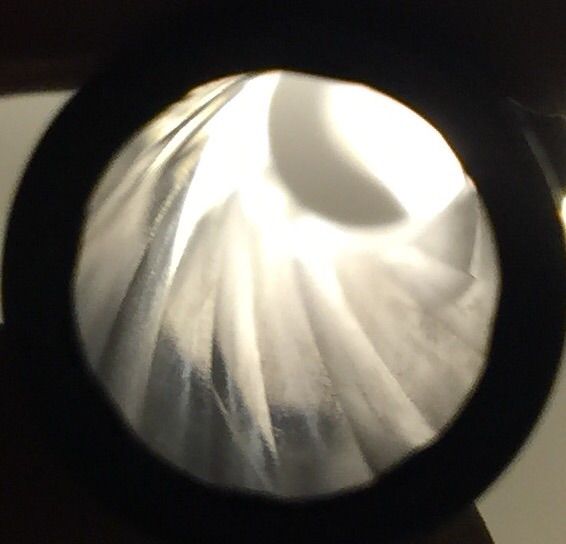 Moral of the story, solvents and patches only go so far. If you want all the crud gone you need to hit it with a brush. Now, many may already know about the benefit of Brass over Nylon. But, I hope someone benefits from the .308 chamber brush trick. I don't think I'll even bother buying a .45 copper brush after seeing how well this worked.
BTW. While this is my first Glock. I can definitely say it won't be my last. I'm even thinking of trading off my S&W MP9c for a G19. I wouldn't say I'm a "fanboy" yet. But I certainly understand the cult following. Great shooter, reliable, accurate, and just plain fun.
Thanks for reading...I have a tendency to be a bit long winded. Happy shooting!