Discussion Starter
•
#1
•
So couple notes on the V2 build.
1. The front block was a BEAR to get installed, the trick ended up being FREEZING the bock, then using a sharpie to help create space, after that, perfect fit!
2. Rear rails lined up perfectly, no issues at all.
3. Used parts from a Lone Wolf kit and had issues, all issues worked out when I installed Glock OEM components.
4. Milling seemed to go much smoother. I'm sure it's just because I'd done it before and was more confident.
5. The Brownells slide does NOT have a channel liner. Bought the tool to install and glad I did. I don't think I'd have been able to install without it.
6. I used the sight pusher tool for the first time and it was sooooo much easier! I bought the NCSTAR (blue one) off of Amazon and it's hefty, easy to use and well built. It WILL get used enough to justify the ($39) purchase price.
Build List:
Frame: OD Green V2
Slide: Brownells G17 slide with window
Barrel: Lonewolf G17 Threaded, bead blast finish
Slide Kit: LoneWolf and OEM
Frame Kit: LoneWolf and OEM
Sights: Ameriglo Hackathorne
Thread protector: Backup Tactical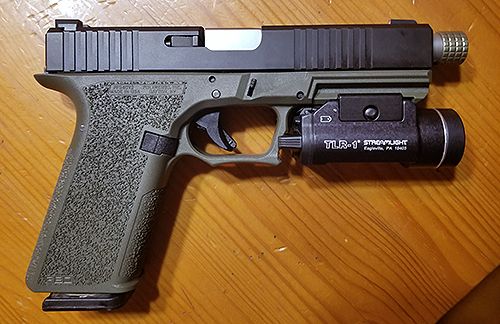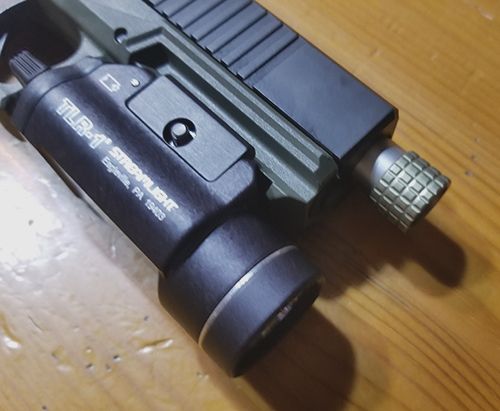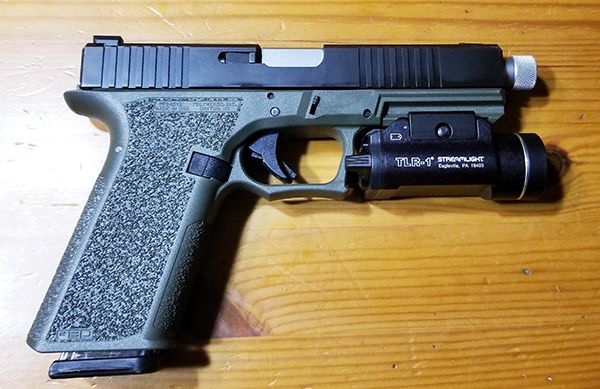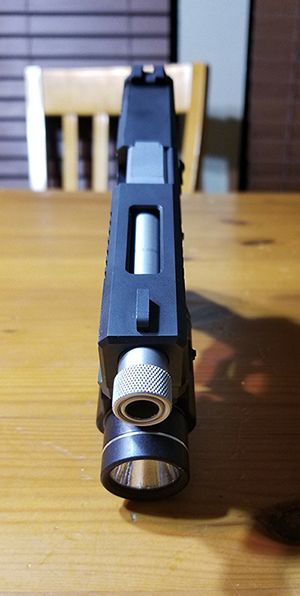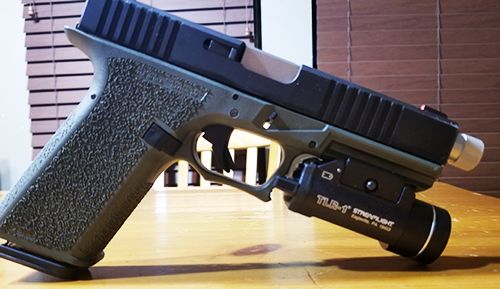 Any questions, let me know! Happy building!