The DDI is here!!!
This thing is impressive! The fit is fantastic and the finish is gorgeous! I actually like the factory stock a lot and will most likely keep it on there. The only reason I would add a mil-spec AR stock is if I get another Kynshot Recoil Damper....we will see after I get it some range time. It CAME WITH the two factory five round mags, the 12-rounder is an SGM Tactical that I already had for my Saiga-12. Here are a few pics....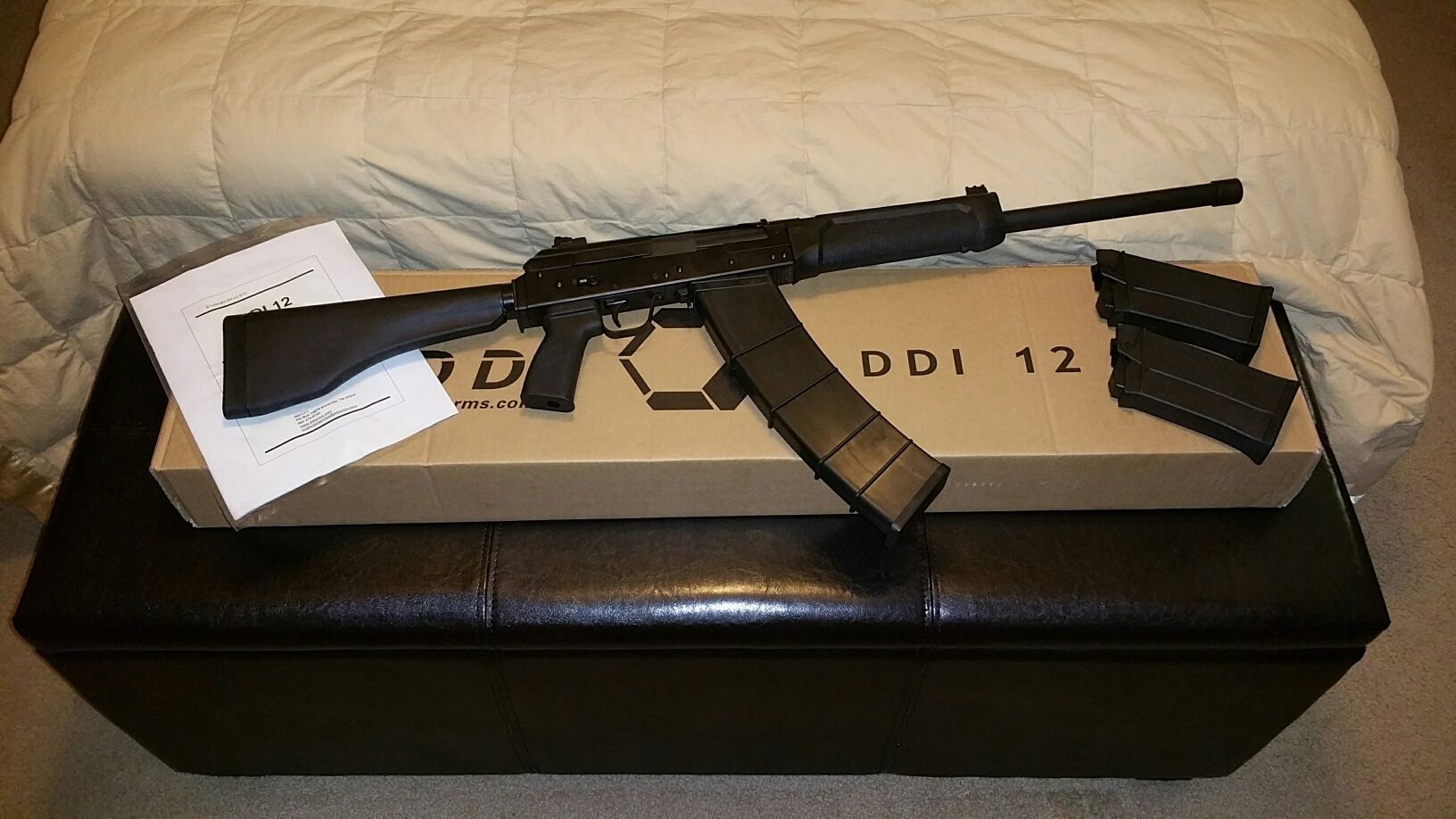 LOVE THIS GUN!!!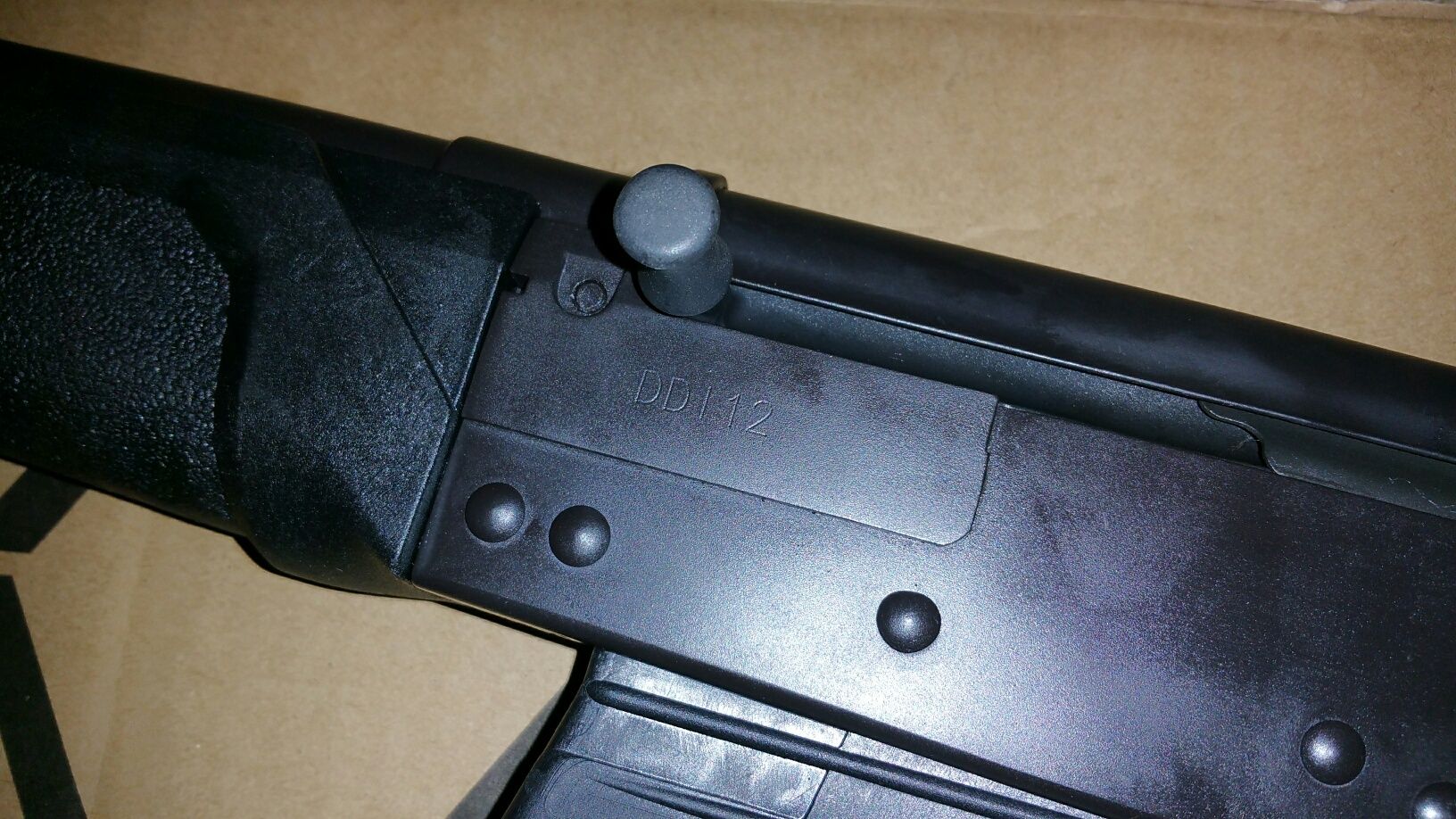 Left side charging handle
Peep rear sight, modified dust cover and sling attachment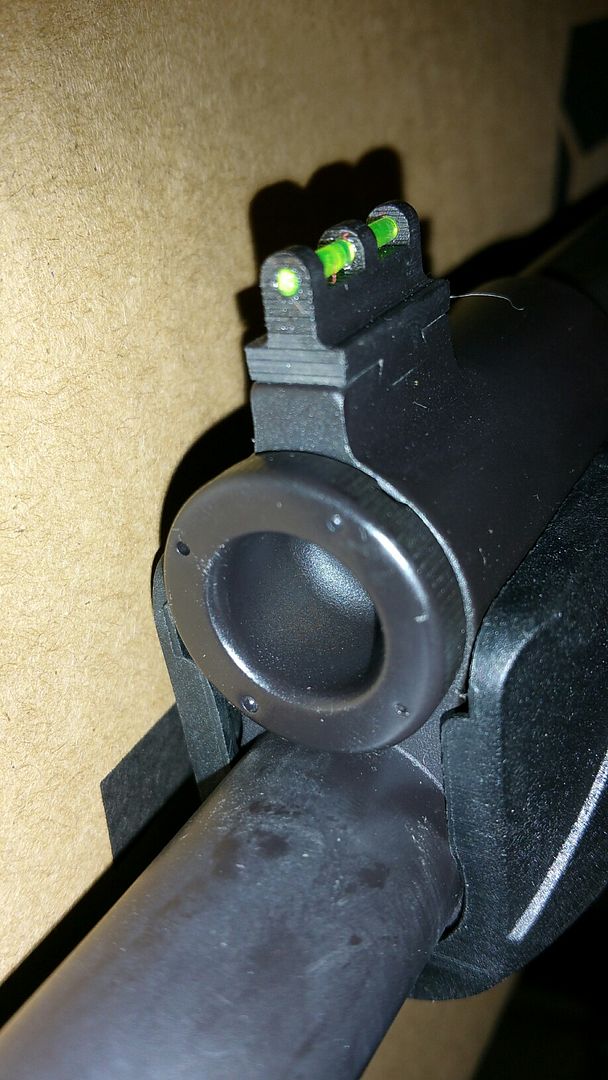 Fiber optic front sight and four position gas system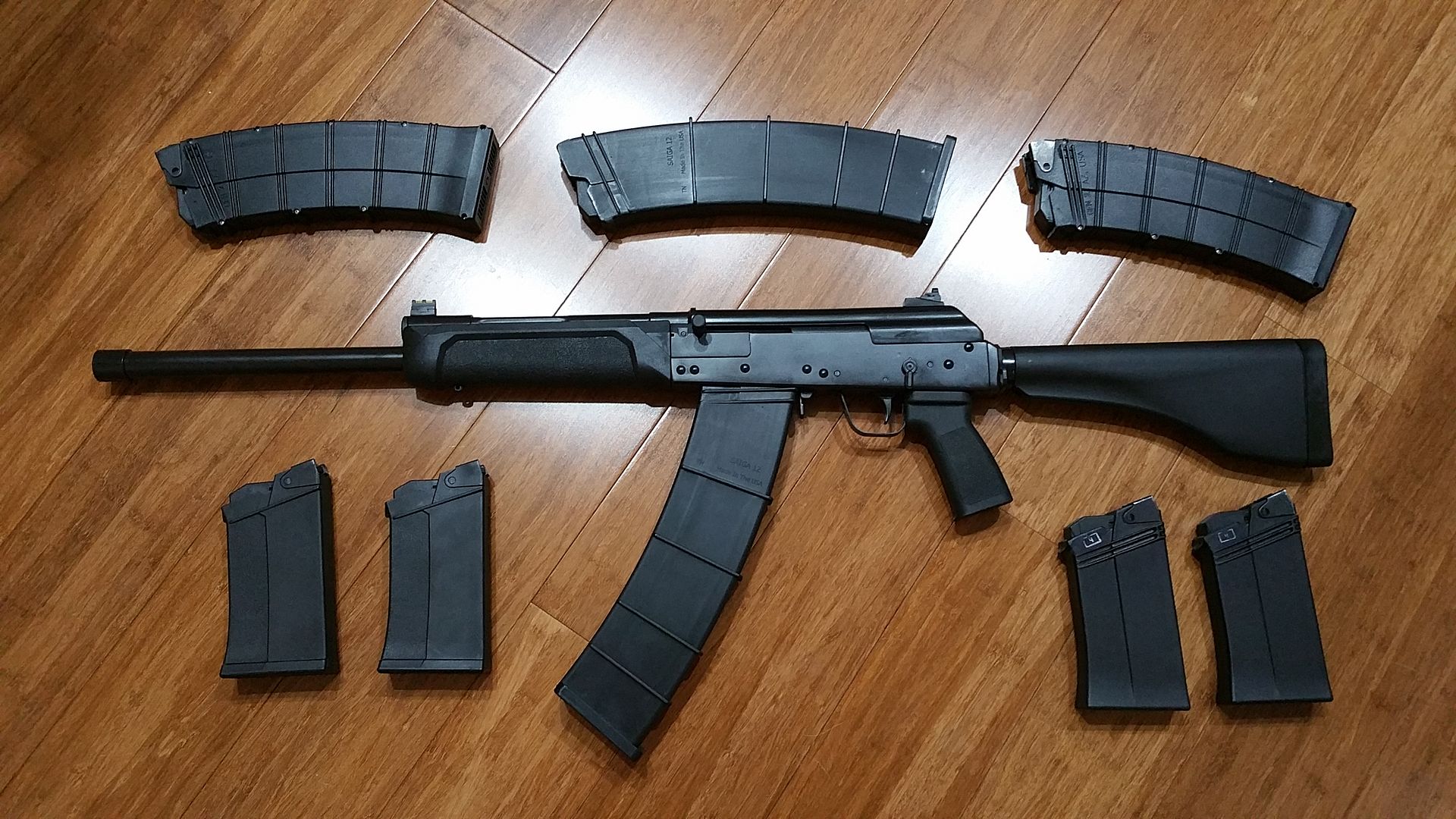 All this for UNDER $475 OTD!!!
Centerfire Systems
(<------LINK) still has them for $439.99
S&W