Discussion Starter
•
#1
•
I'm new here and just got my account activated, so I thought I would make my first contribution by sharing my solution to the Glock 21SF holster problem.
Currently the only options that Blackhawk offers for the Glock 21SF with the Picatinny/1913 rail is the leg drop holster and the duty holster. Since Blackhawk won't make a CQC holster for it, I decided to modify one to fit properly.
I purchased the CQC sized for a regular Glock 21, first I made two cuts on the back side of the holster, wrapped the gun in plastic wrap and put it in the holster, then filled the cuts with epoxy.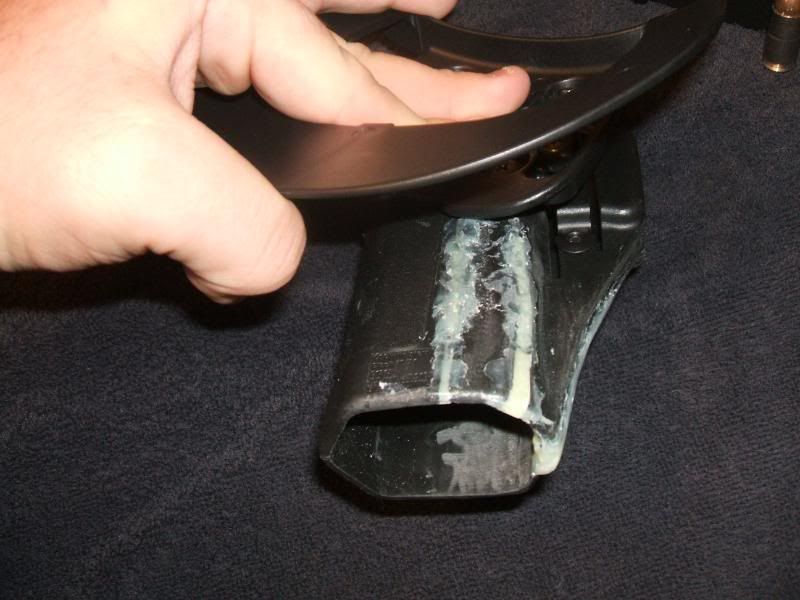 After doing that the gun fit but it was very tight. I could draw but the holster pulled my pants up quite a bit before coming out. Then I remembered the tension screw. This is where blackhawk intended for the fit to be adjusted, so if I cut the holster anywhere it should be there. I made another cut along the back seam of the holster almost up to the tension screw. This time I wrapped the gun in 4 layers of aluminum foil to add to the thickness of the gun and hold the two sides of the holster apart. I filled this cut in with epoxy and let it harden fully over night. The last step was to take some sand paper and sand down the jagged edges of the epoxy and make it smooth. I may or may not paint it to match, I'm not too concerned about the look since these areas aren't very easy to see anyway. Now I have a perfectly fitting CQC. With the lever depressed the gun barely doesn't fall out of the holster held upside down, and it draws smooth and clean.
I just thought others who are struggeling with the 21sf holster situation might appreciate this.
More Photos: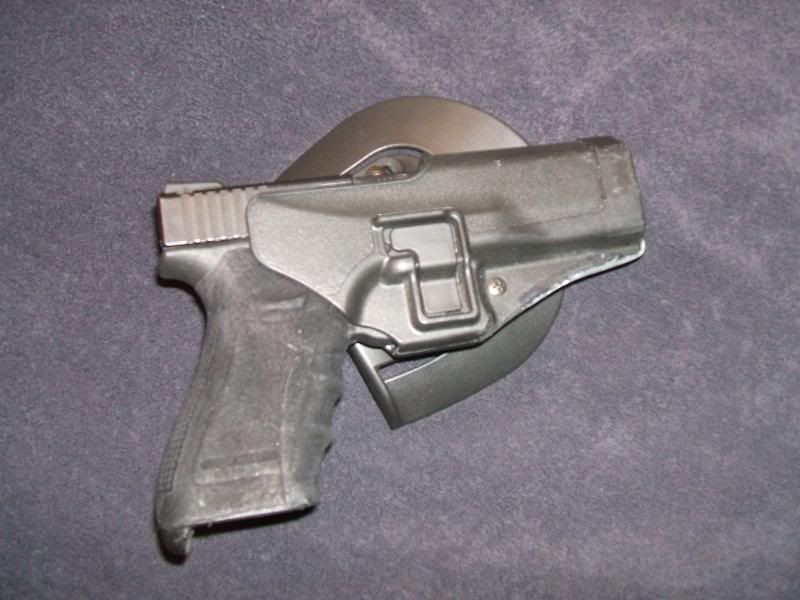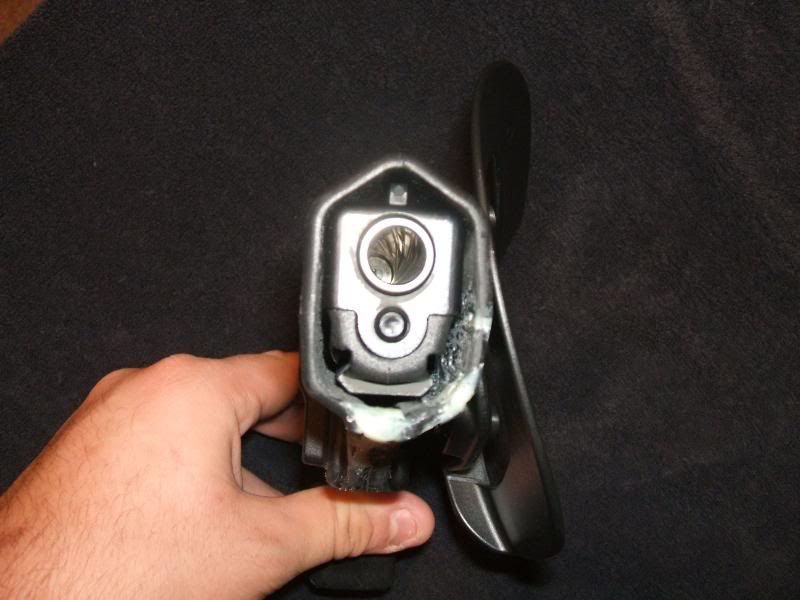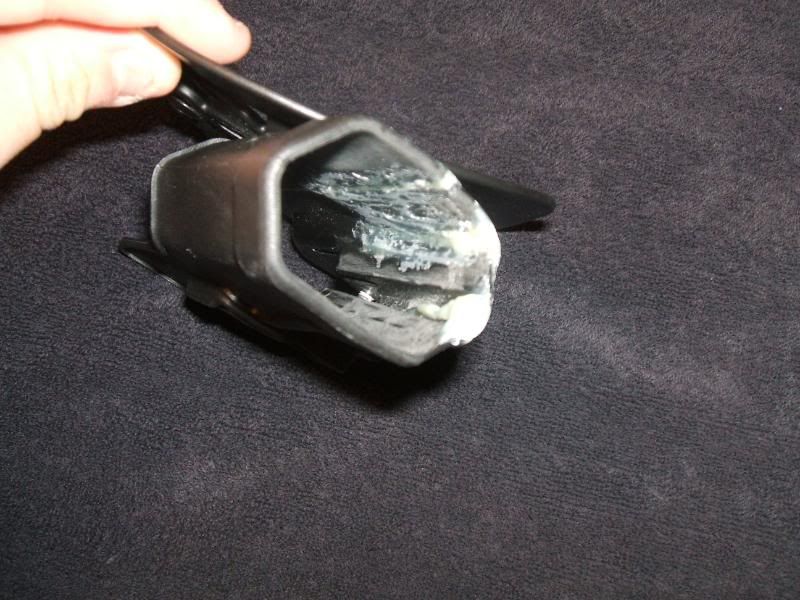 Disclaimer: This type of modification voids any warranties and is not recommended by Blackhawk. I take no responsibility for any thing you may or may not due or what the final results may be if you attempt this modification yourself.