Discussion Starter
·
#1
·
"Case takes 'heartbreaking' turn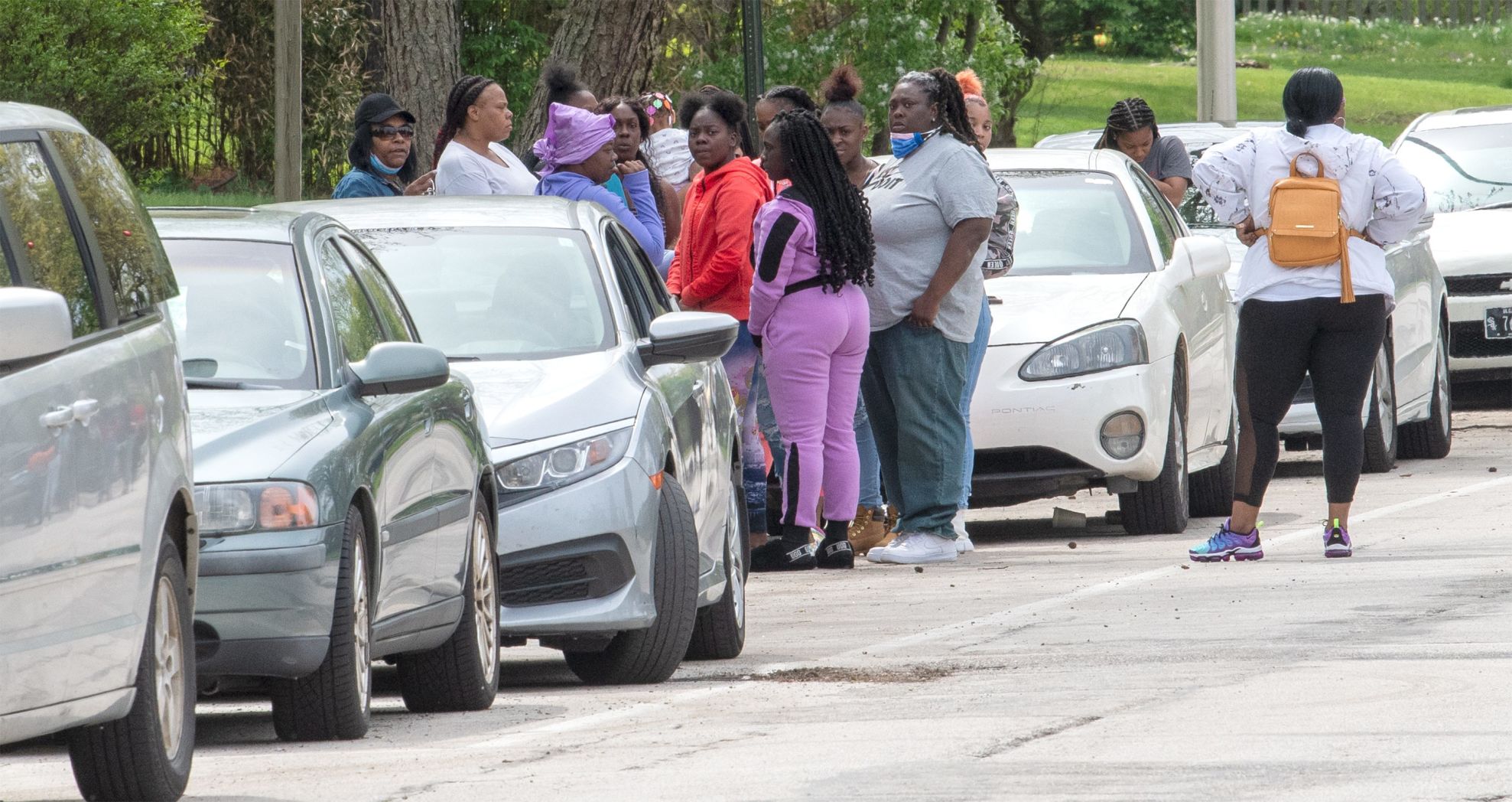 Mourners gather on both sides of Pennsylvania Avenue in Urbana to grieve the death of Davontae Brown, 15, on Friday, May 1, 2020.


URBANA — Some 58 hours after making the fateful decision to break into an Urbana man's home while armed, a Champaign teen died. Davontae Brown, 15, died in the critical care unit of Carle Hospital in Urbana at 5:30 a.m. Friday, just days shy of his 16th birthday. He never regained consciousness after passing out while in a chokehold applied by a man defending himself and his home Tuesday night.

On Friday afternoon, a group of people grieving for the teen gathered outside the Pennsylvania Avenue home of the man thrust into the limelight for his protective actions. They released balloons and dispersed after a few minutes.


Davontae's 16-year-old female cousin, police learned, had knocked on the man's door and as a ruse to gain admission, asked if she could use his phone. He said no and began to close the door when Davontae, holding a rifle, made his unwelcome entry.

"He was referred to the Youth Assessment Center 13 times beginning in 2014," she said, noting that he would have been 9 at the time of that initial contact. Davontae did have three prior convictions for retail theft so Rietz said she is familiar with his mother. Rietz said within the court system, Davontae had participated in the juvenile court diversion program through probation, that he and his mother went through "Parenting with Love and Limits," and that he had received both inpatient and outpatient treatment for substance abuse.


He was on probation for aggravated battery for having used a stun gun in the parking lot of a store in Champaign last October on the same 16-year-old cousin who is now in custody. "She's a young mother. She cares. She's always been there for every hearing. She's tried. She's always supported the system," Rietz said.



https://www.news-gazette.com/news/c...gn=blox&utm_source=facebook&utm_medium=social "