ok..1st sup guys...ive been wanting a sub compact Glock for quite a while..so i went out to where i buy all my glocks...and they had a few G26s...
One was pretty beat up @ $419...one was a way overpriced OD at @ $499...and one that looked brand new @ $429...so i asked to see that one...the clerk tells me it was the display from the new store they were about to open across the street but that opening got delayed...
So i look it over...its like brand new...no marks on the barrel, lots of copper lube inside the slide etc...i look it up really quickly on the phone on the glock serial thread here..PNM serial prefix, manufactured april 2010! for $429! Had to grab it...
Anyway, i put 200 rds thru it the next day at the range, just regular federal walmart range fodder..flawless of course..
I always thought some were off their rocker saying they shot the sub compact glocks more accurately than the larger framed pistols...well im now in agreement...amazin accuracy out of the small pistol...just need a decent IWB leather holster and ill be carrying it in place of my 19...thx for reading guys...heres some standard glock pix.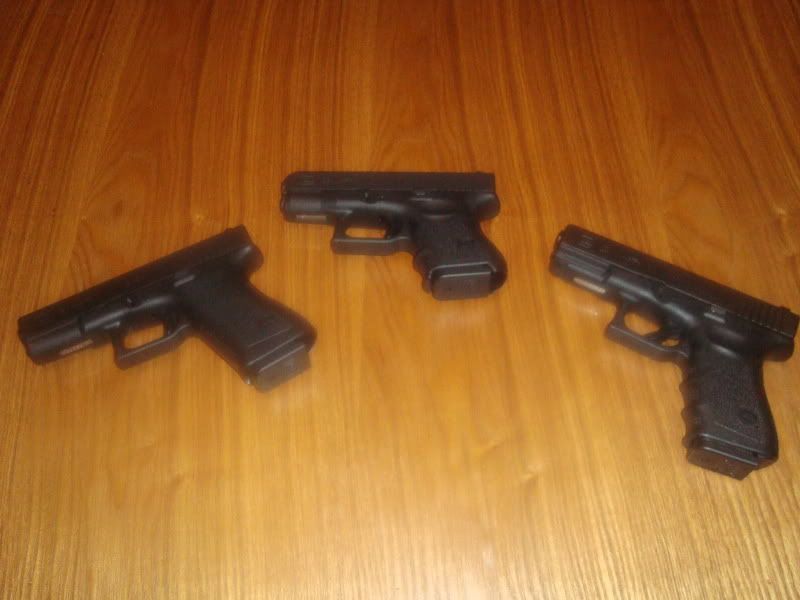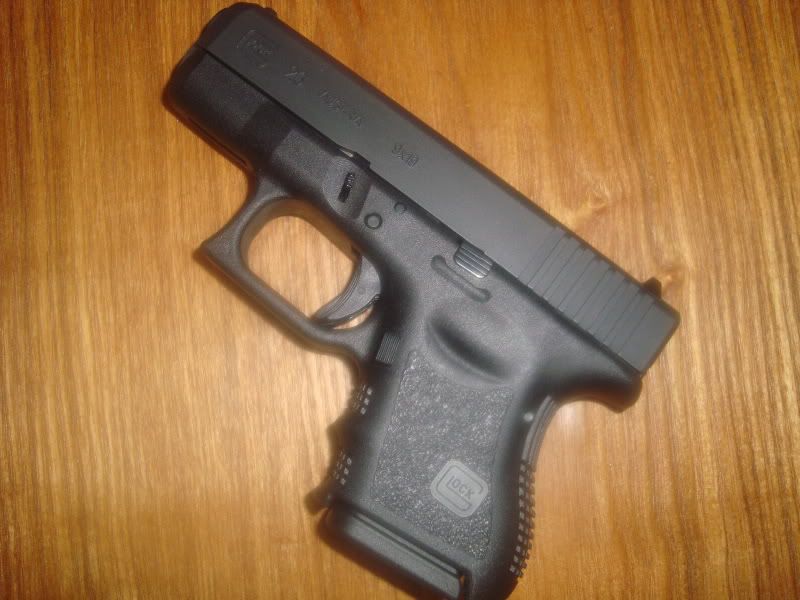 BTW...the name of the store i get my glocks from is Adventure Outdoors in Smyrna, GA...its relatively close to Glock Inc...and they always absolutely have the best deals.
Oh yeah...the 26 has the flat black looking finish on the slide like my Gen 2 G19...so awesome, im really glad they went back to that instead of the patent leather Gen 3 look