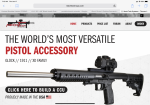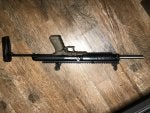 For sale - Mech Tech Telestock CCU in Glock G20 10mm. Comes as a complete carbine conversion build with a like new Gen4 FDE G20 lower attached, ready to rock! This system effectively converts a G20 pistol into a 16" barreled carbine using the same pistol,lower abd mags. Link to info on the CCU is here:
http://mechtechsys.com/glock-carbine-conversion/
Factory Gen4 FDE G20 lower and flip up sights attached.
May separate the package if someone wants the G20 FDE lower or the CCU only.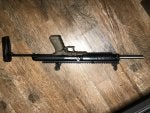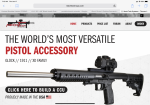 $575.00 shipped to your FFL.[/ATTACH]