Discussion Starter
·
#1
·
I am currently located in the Houston, Tx area.
I am preferring a local FTF deal, but am willing to ship at my expense!
I have two guns listed for sale.
Currently NOT LOOKING FOR TRADES!
The best method of contact would be
[email protected]
The reason I am selling these handguns is because they were purchased and never used and I am also trying to make room in my budget for other hobbies.
All guns listed all fall under the OBO deal.
Please feel free to contact me for additional photos.
[email protected]
==========================================================
CZ Dan Wesson CBOB .45ACP
This was my first .45 purchase last year. It is a VERY VERY VERY accurate gun. I actually used this to pass my CHL class
. The DW has seen around 200 rds at MAX.
Included in the DW purchase is a bundle deal which includes an I-Shot Range Rug, (6) Novaks 8rd blue magazines, and also a McCormick 10rd magazine. Original box, manual is also included.
This pistol is in IMMACULATE condition, ill let the pictures speak for themselves, and was cared for and cleaned. I have not shot it since last October or so.
Asking price : $950 OBO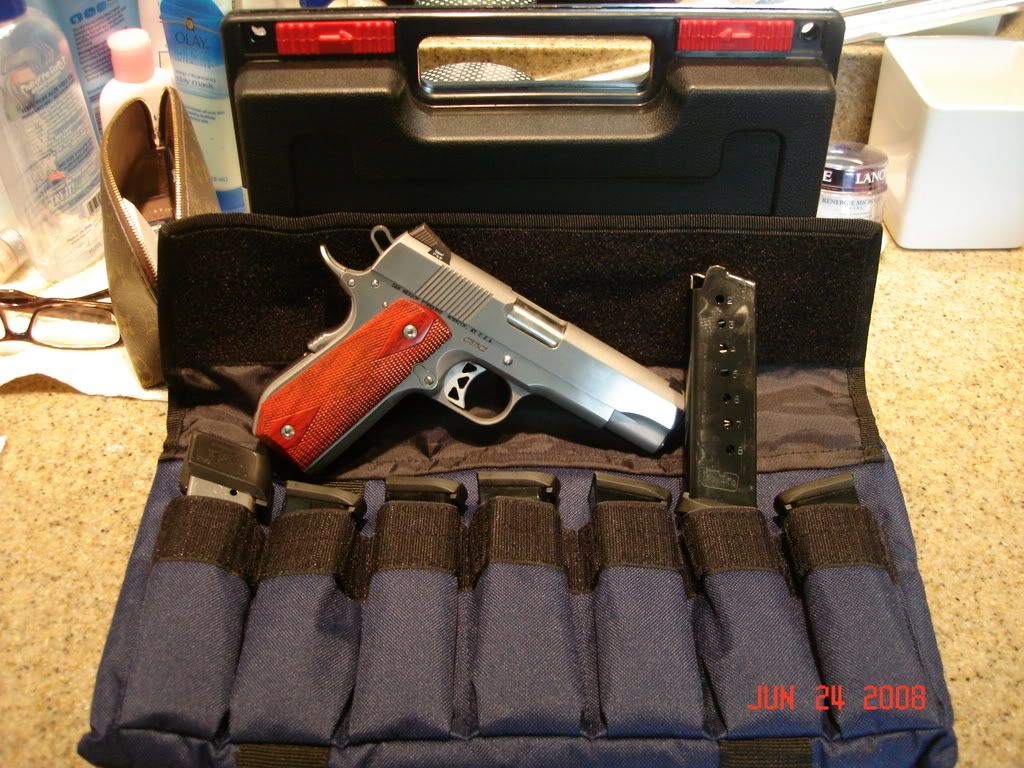 Detonics MARK VI BRAND NEW!
This gun was purchased last November out of sheer greed in wanting to purchase everything in sight. The Detonics has never seen any range time. I pretty much received the package through my FFL and it went straight into the safe.
Included with the gun comes with the original Detonics magazines along with (2) McCormick Shooting Star 7rd magazines.
Asking price: $975 OBO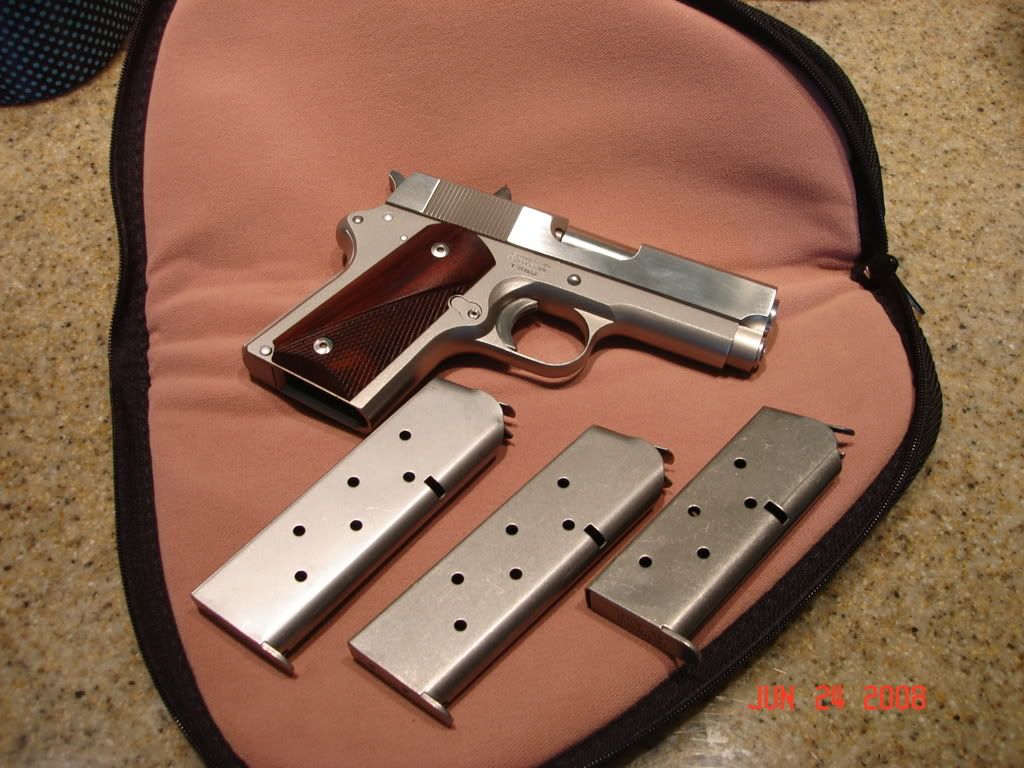 Please bid with confidence. I have sold several guns over the internet/forums and have never had a negative feedback!