FOR SALE BLACK POWDER
PERCUSSION CAP, RIFLES
HAWKEN TYPE
ROLLING BLOCK REMINGTON
TYRON, AND SWIVEL RIFLE

Hi Guys, I have for sale at low cost (so I sell them quickly) a few rifles from my collection of black powder, percussion cap, Hawken type rifles.
All Italian rifles, except for the Thompson Center Renegade. ALL NEW RIFLES

These include the shipping to your door (a $50 value right there) so it will be no discount and NO TRADES (Sorry I need the money)

Payment to my pay pal address:
jcharles11784(at)yahoo(dot)com
Or e-mail me at the same address above for payment with a money order.

ALL RIFLES ARE NEW, UNFIRED AND NEVER USED, BEEN IN THE SAFE FOR A WHILE.

# 1 Cabela's Hawken 50 caliber, patch box and brass furniture and trigger guard, double set triggers.
$310 (include shipping to your door)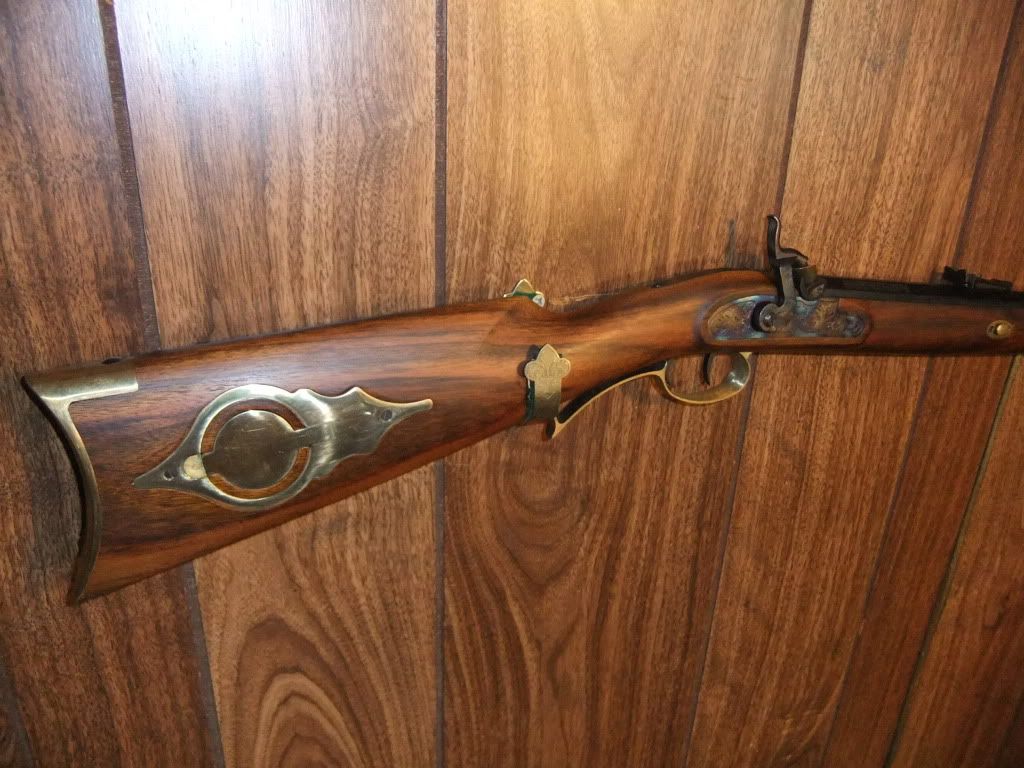 # 2 Cabela's Sport Hawken .45 caliber(no longer made) all black furniture and trigger guard, have sling studs for a sling and swivels, have a thick rubber recoil pad. Double set triggers
$310 shipped to your door.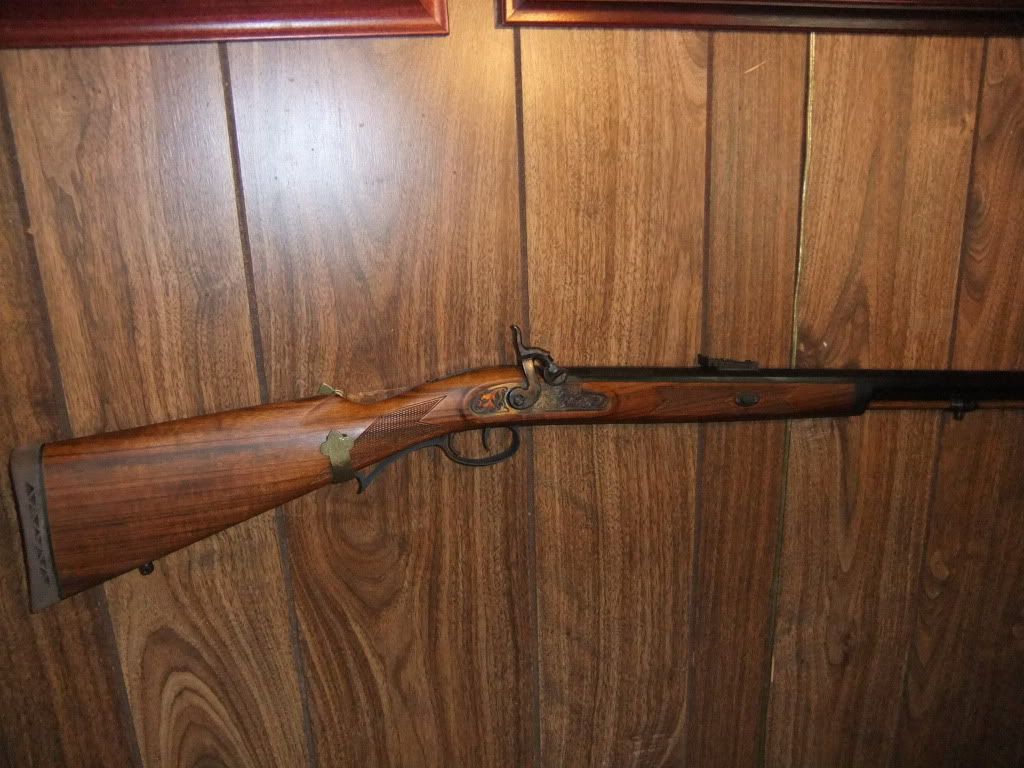 # 3 Davide Pedersoli Tyron rifle, 50 cal. a 1845 style Hawken made by Pedersoli following the same
Pattern than Tyron. World Champion 1983 Versailles, Tyron target Standard, model S-219.
All beautiful case hardened furniture, including patch box. Double set triggers.
$600 shipped to your door.


Link to similar Tyron @ $1200
http://www.dixiegunworks.com/product...a1207f2316a034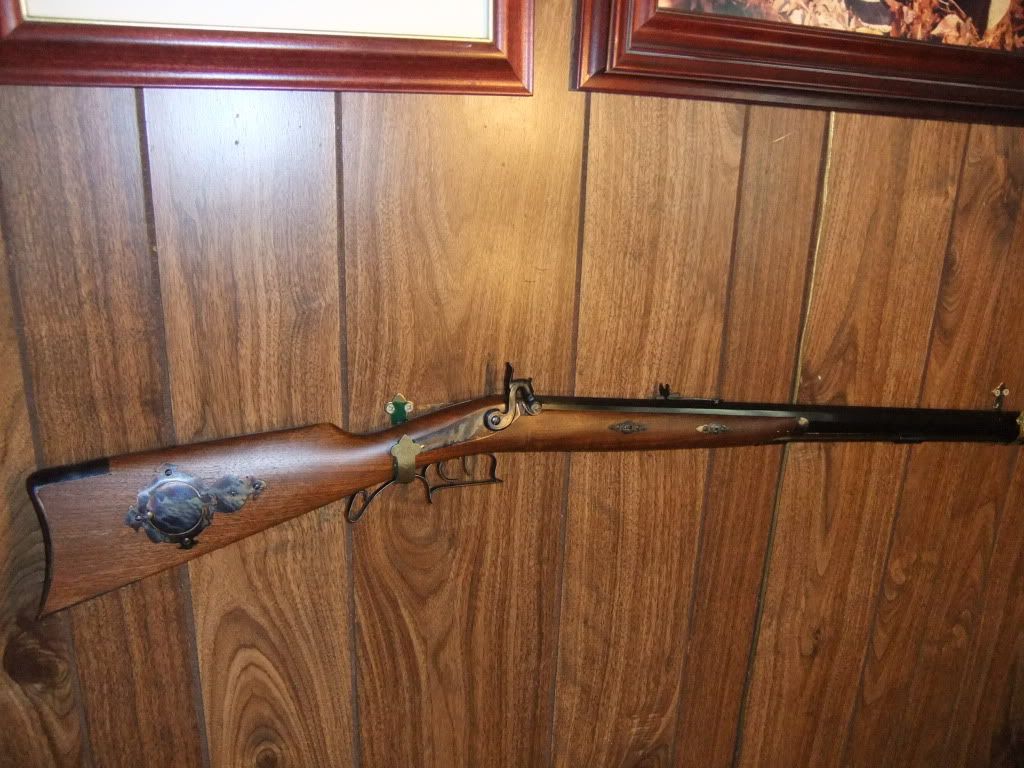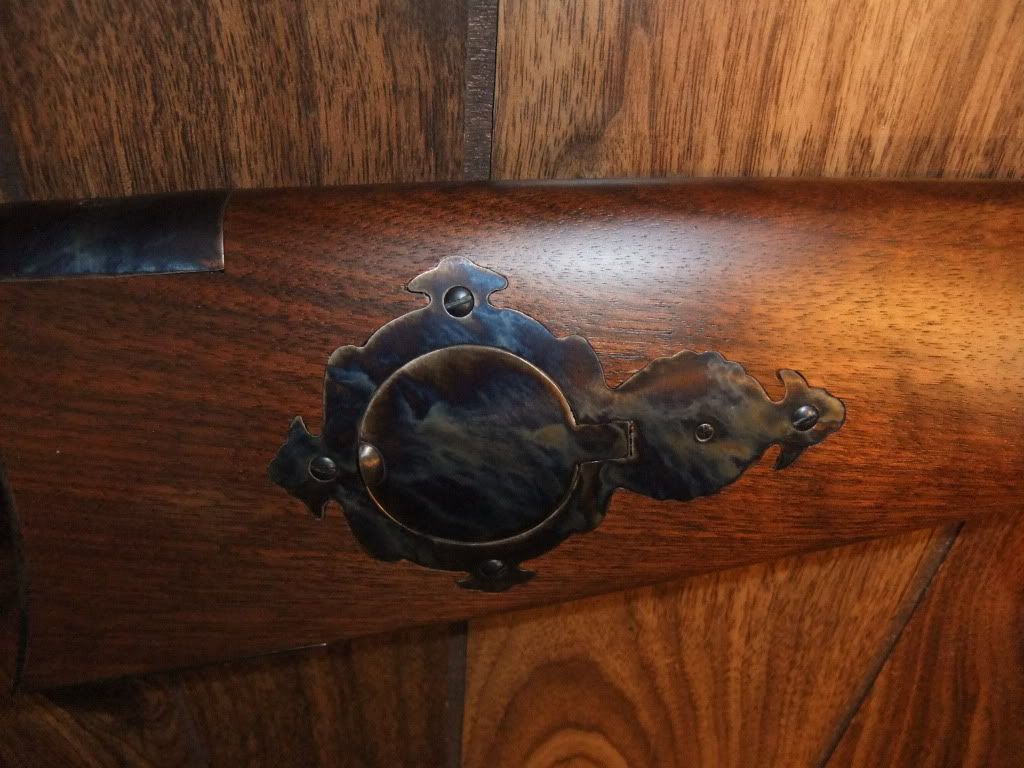 # 4 Davide Pedersoli Remington Rolling Block percussion carbine. 50 caliber.
$550 shipped to your door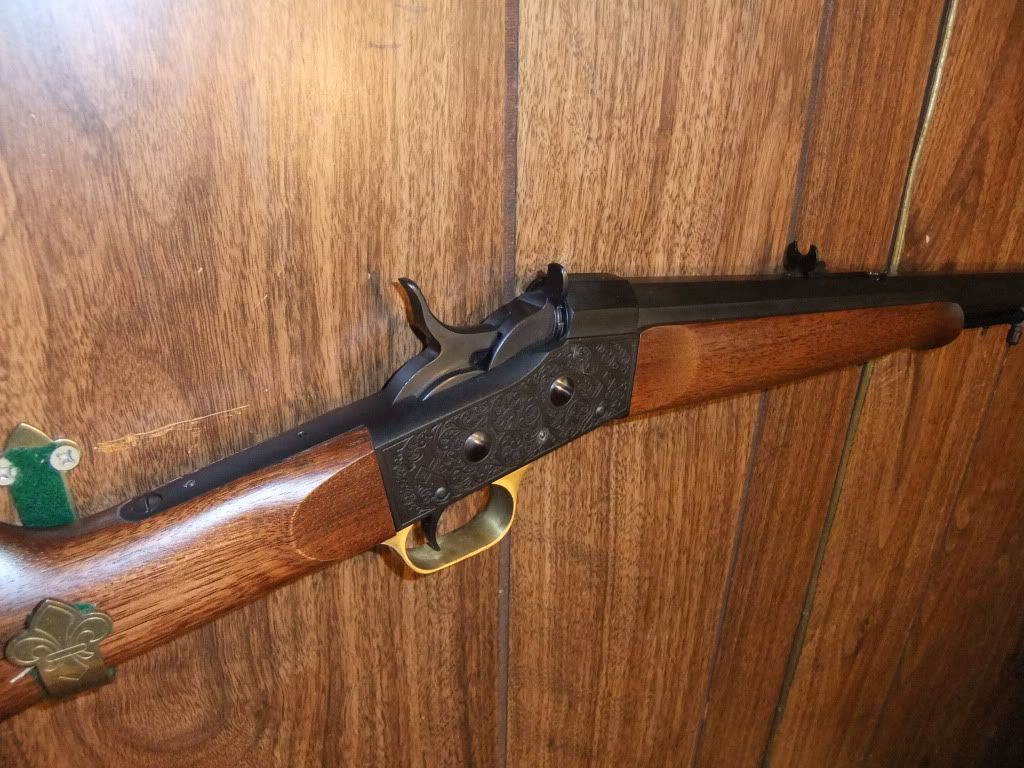 #5 Davide Pedersoli Swivel rifle, two barrels, 50 caliber, two set of sights, one hammer.
You shoot one barrel, swivel the barrel down and up come up the unfired barrel,
Short carbine with recoil pad, modern easy to shoots adjustable sights
$600 shipped to your door.

Check this very used one and for how much it sold.
http://www.thehighroad.org/showthread.php?p=5790986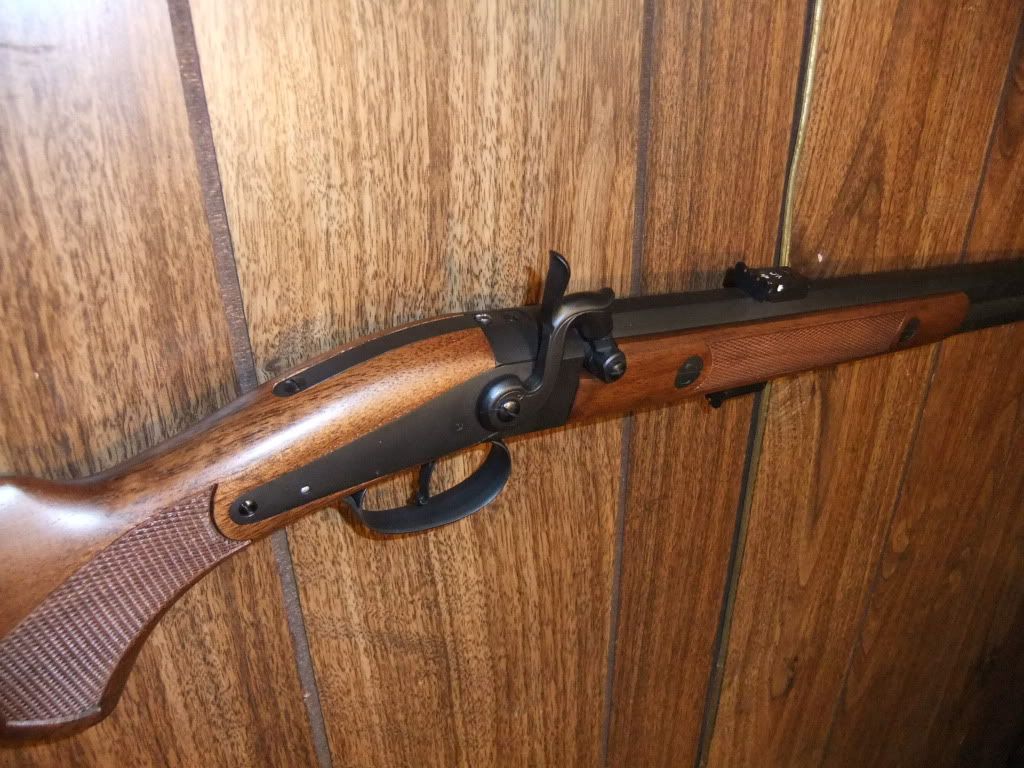 # 6 Thompson Center Renegade, 50 caliber, Hunter model (one trigger)
$450 shipped to your door
(Picture later).

PLEASE DO NOT PM ME HERE, E-MAIL ME AT
jcharles11784(at)yahoo(dot)com

Best regards
BB







​