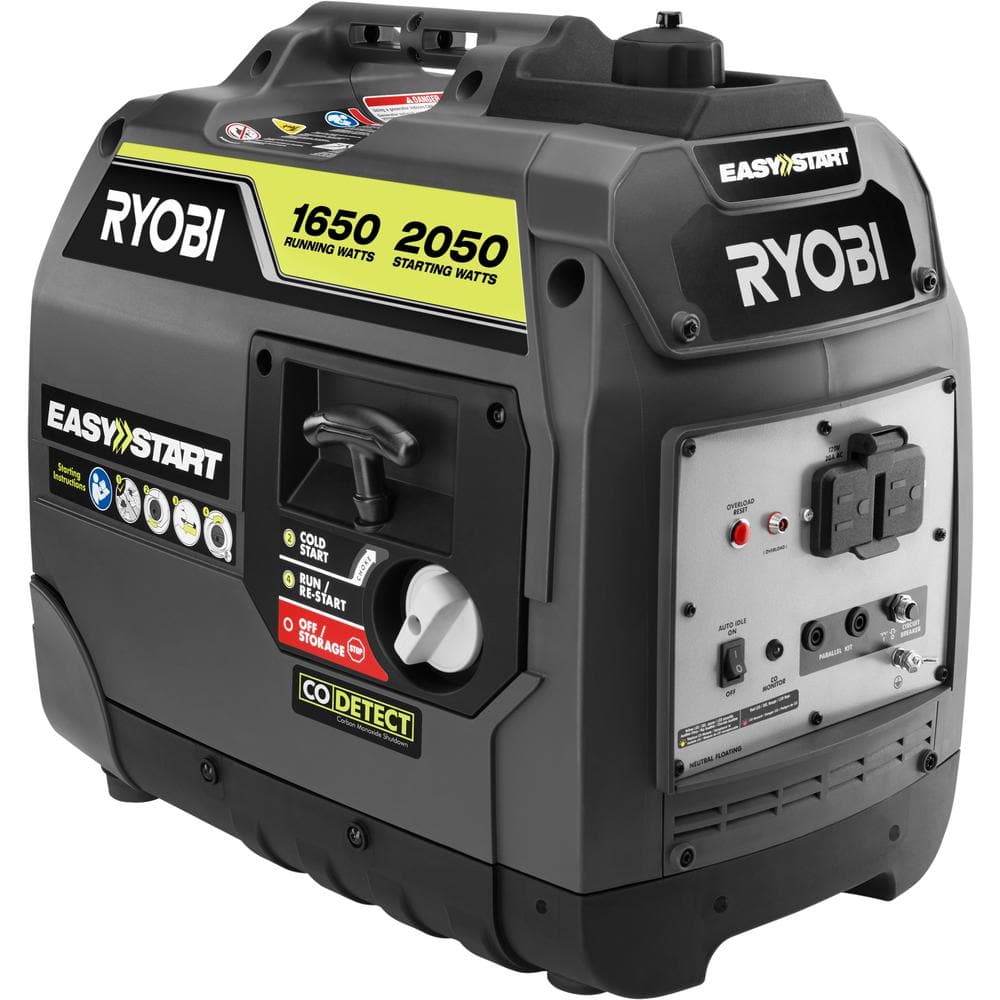 Whether you need power around your home, recreationally, or even on the jobsite, the RYOBI 2,050-Watt Inverter Generator is ready with clean, quiet power for any occasion. With quieter operation than conventional generators, this inverter is capable of 2,050 Starting Watts/1,650 Running Watts...
4 stroke engine and very quiet--no oil gas mixture.. We have had one like this and use it a our duck blind to run ice eaters all night. Have had it for 10 years and only one operator induced problem which was easily repaired. Will run 7 or 8 hours depending on the load. OK for sensitive electronics like computers and cell phones. Solar is such an iffy proposition depending on where you are. If the sun don't shine you are outta luck baby. It sips gas...
If you can swing the extra dough the small Honda generators are even better. But you are looking at a grand.
I personally think anyone who is a prepper and doesn't have a gas generator is an idiot. They are the first thing that sells out in the local stores when there is a disaster! What's that tell you?