Discussion Starter
•
#1
•
This is something I recently noticed and thought I would bring in, for discussion.
Gold Dot is a very well respected self-defense, duty-rated round.
I will start with the 45 ACP 230 grain Gold Dot Hollow Point (GDHP) factory ammunition, from Speer LE, part number 53966. I have some of this ammunition, from two different packages. One is older, one is newer. In my images, the newer is on the top, older on the bottom.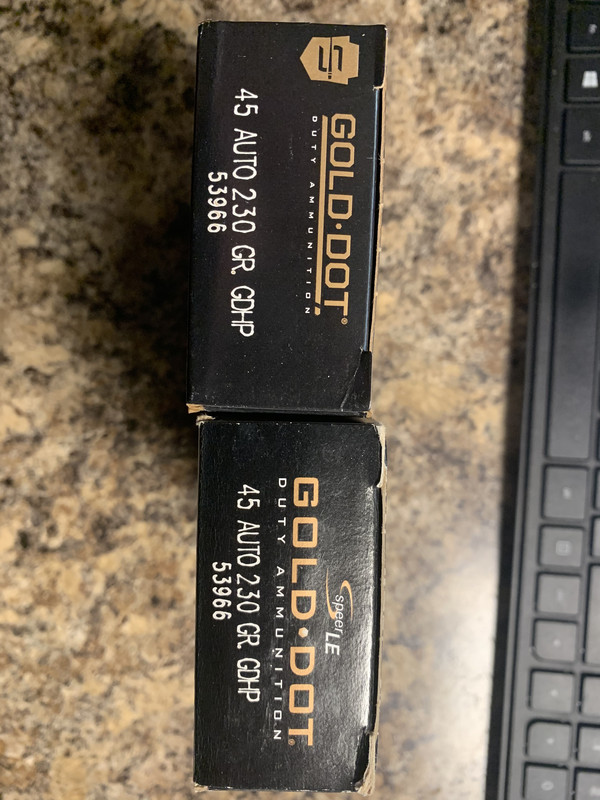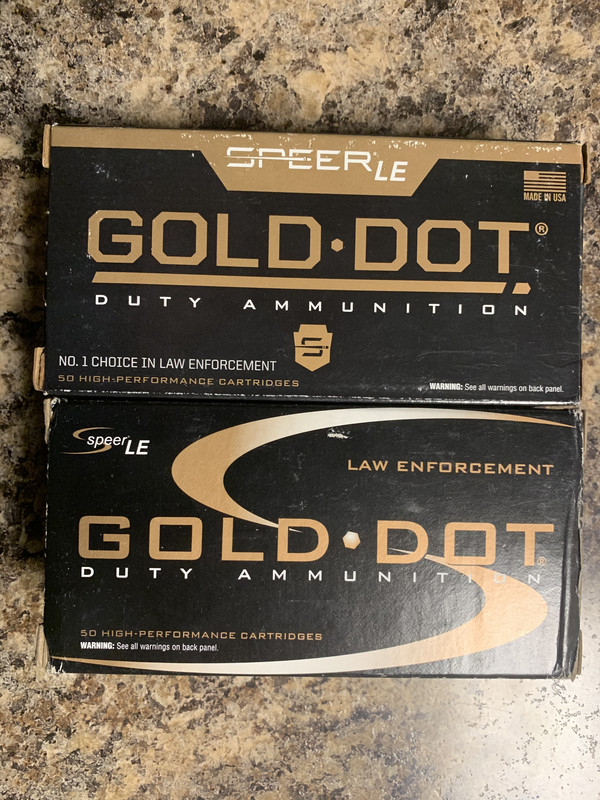 The newer ammo has brass colored small pistol primers, the older ammo has silver colored large pistol primers.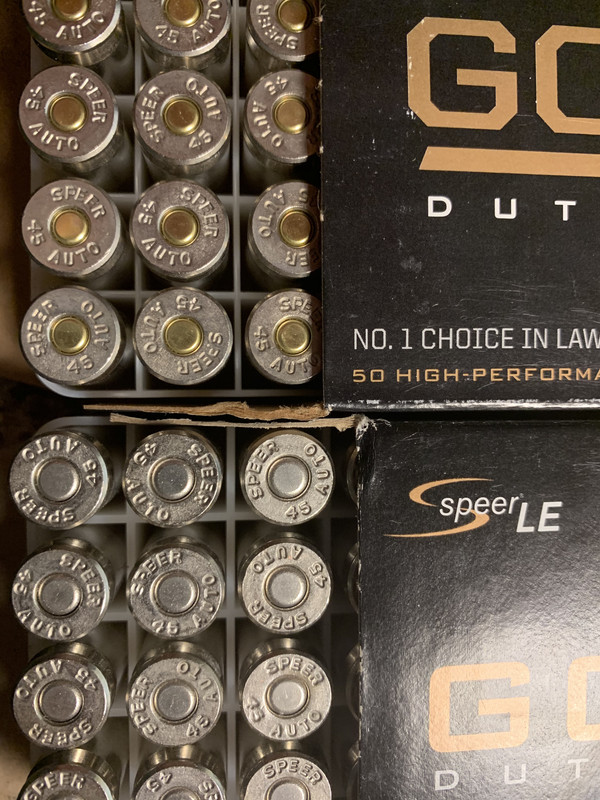 Other than the different primers, there is a very large difference, in the hollow point, itself: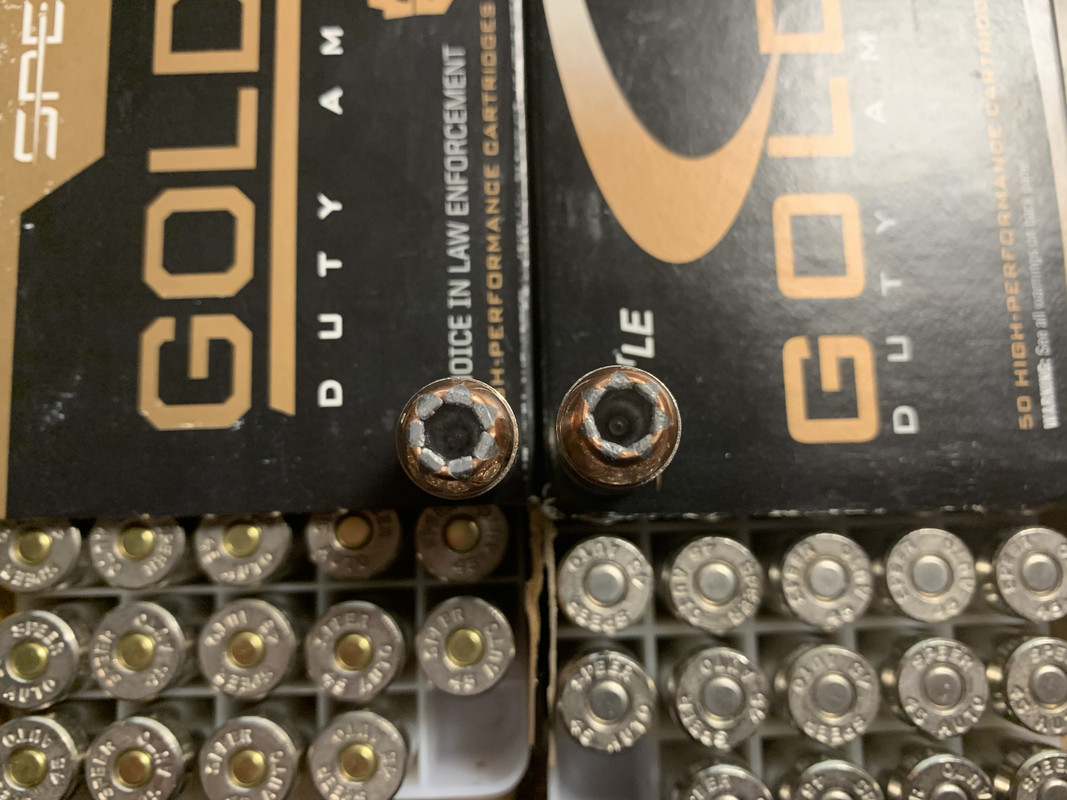 You can see the newer ammo, on the left, has more lead exposed between the petals, moving into the cavity.
In the following picture, you can see the cuts and exposed lead, from the side of the bullet, are also different. It is hard to tell this, from the picture.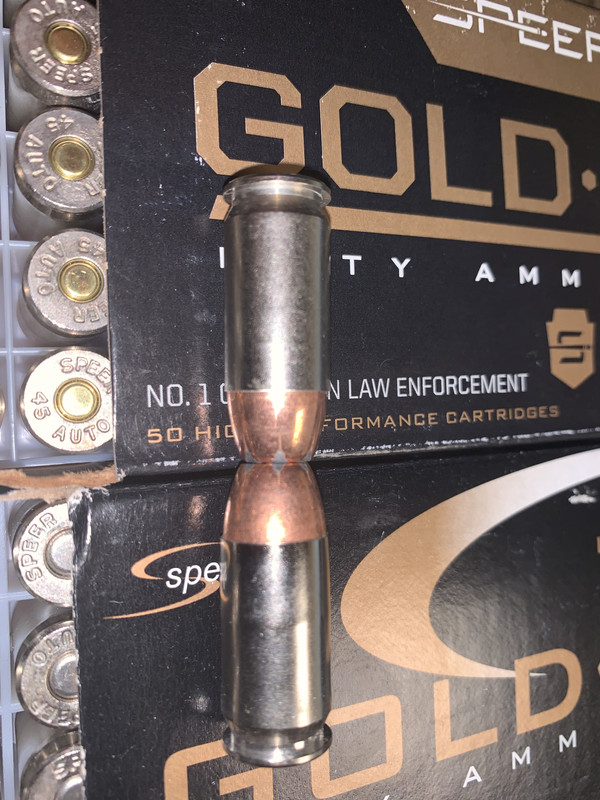 ______________________________________________________________________
I'm not sure what sort of performance differences there may be or exactly, how old the ammunition is. I bought all of this, from retail stores, over the last couple of years.
_______________________________________________________________________
On to the 125 grain 357 Sig GDHP.
I have at least three different part numbers, for this spec ammunition. The Speer Personal Protection 23918 has five petals and is the "cleaner" looking ammo. The Speer LE 53972 and more common 54234 have six petals and the "cleaner" look. By "cleaner" I mean more jacket covering the lead and a more well defined lead to jacket transition. The pictures should help explain this. Then, there is the fourth kind of GDHP, which has six petals and the lead is much more robust, through the petals, like we saw in the newer 45 ACP GDHP.
The stamping on the base of the case has a two digit number, in addition to the caliber and brand. Between the different boxes, in my possession, I have 15, 16, 17, 18, 19. I presume this is year of manufacturer, but oddly, I have boxes that look the same, that I bought at the same time, with different numbers on them.
Here are the pictures. I tried to have them in the same order, each time.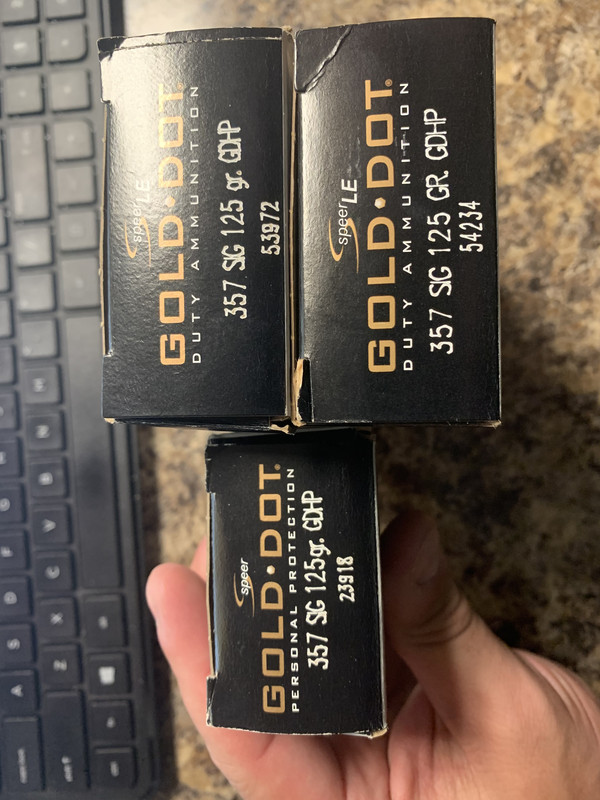 You can tell the Personal Defense, it has five petals.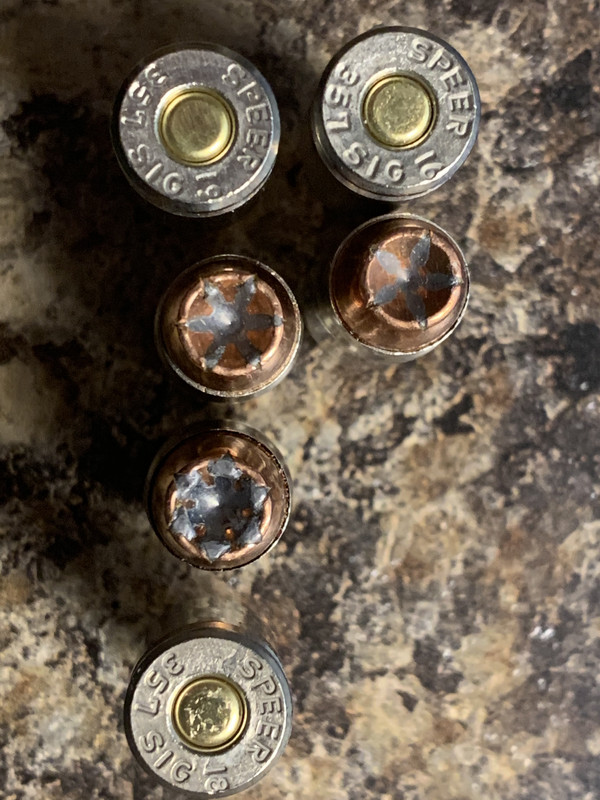 This is the two LE rounds: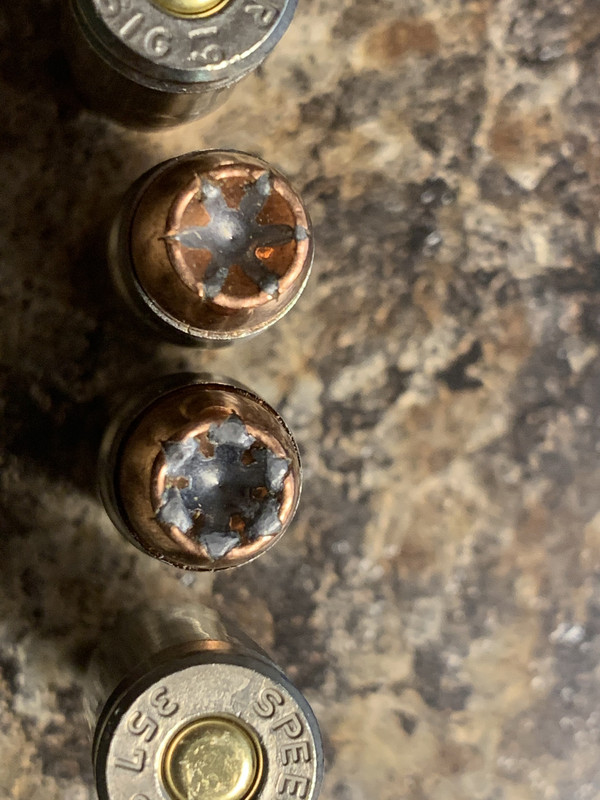 It's hard to see, but in my hand, they cuts seem to be slightly different. Shortest cuts on the Personal Protection, larger cuts on the older LE, even larger cuts on the newer LE. It was very hard to get a decent picture and the amount of difference was too small to measure. It may just be my eyes.