Discussion Starter
·
#1
·
Okay, so I've been setting up my S&W M&P 15-22 to replicate my 'real' AR-15 as close as I can without breaking the bank... I'd been trying to find a section of S&W railed forearm so I could attach it to my M&P to replicate my 'real' AR's 'rifle length' rail... well I finally did when a friend of mine decided to cut his M&P's rail down to replicate a 'carbine length' rail...
I got the section of rail from him & trimmed it up a bit... I attached it using epoxy & 4 Bic ink-pen housings wedged into the channels found inside the S&W rail... it turned out VERY secure!
The rail on my M&P is now 'rifle length' & matches my 'real' AR's!
Here's a crappy cell pic as my digital cam took a dump: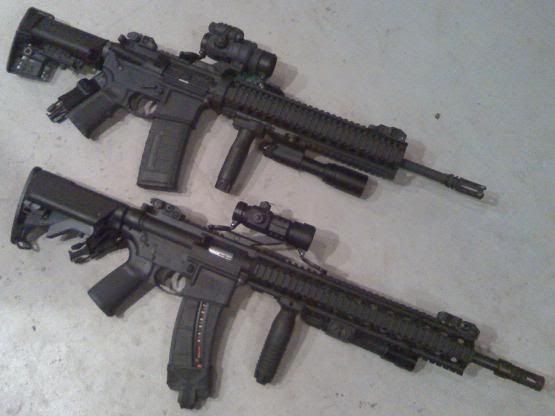 .