Discussion Starter
·
#2
·
Some more information on these projectiles..
They shoot well. I use 180 g Data for the loads and zero pressure signs have been noticed. I have past 180 data and still zero pressure signs have surfaced. BUT I have found that after stitching to the Dillon form the Single stage these bullets done like to be crimped. I taper crimp most all my auto loads. More to streamline the case then to actually crimp. So the "crimps are light". But apparently my Hornady die that I have in the Dillon is heavier then the Redding I have for single stage loads. As I have fired a couple hundred of these single stage loaded with no issues. But the very first 100 off the Dillon are cracking in half on the way to the target!!
This is a target with 6 shots fired...
They are also inaccurate as here is same gun and distance, using same bullets and powder but loaded single stage.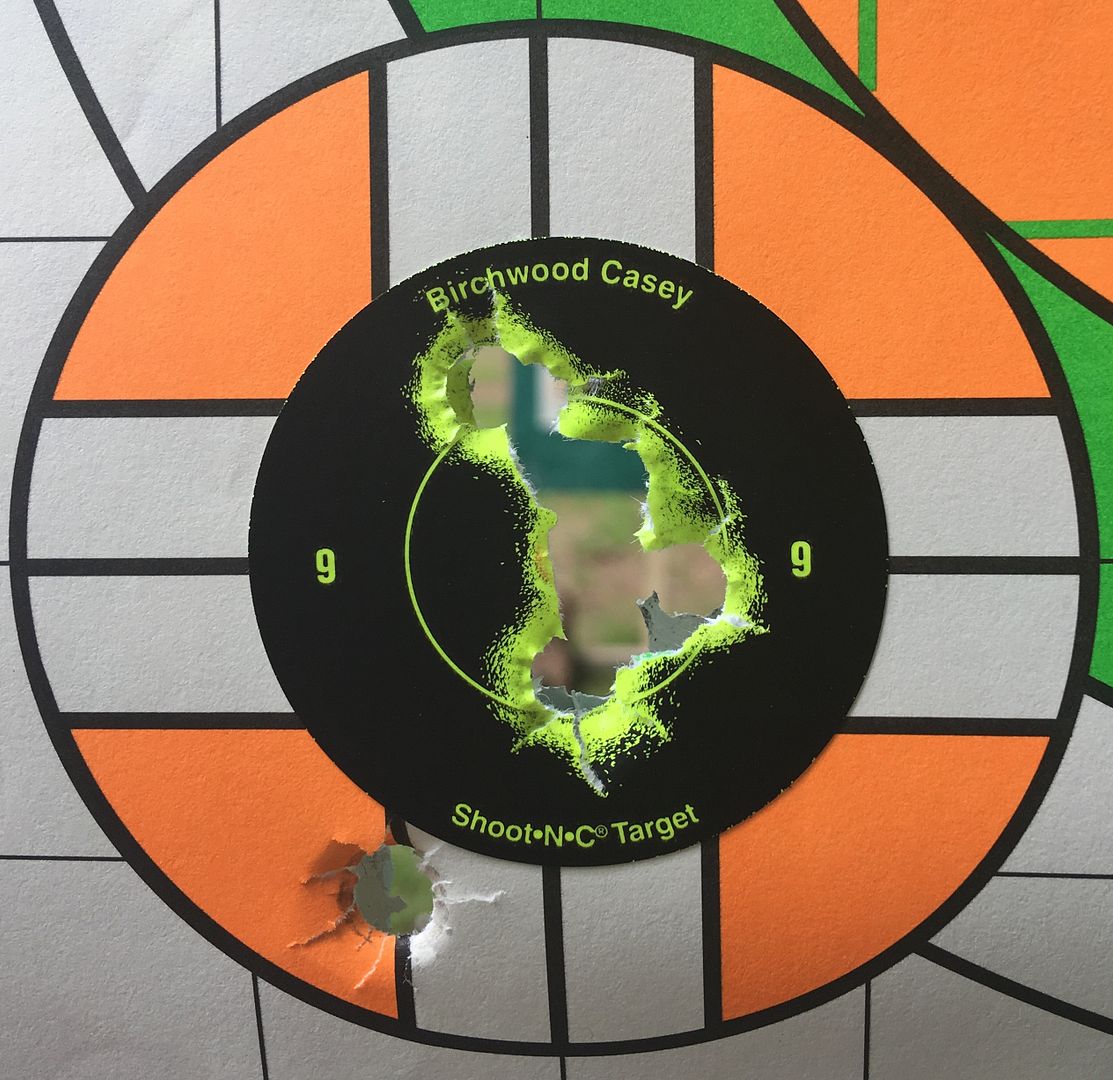 I stopped shooting them and will dismantle and toss projectiles loaded. I will back off on the Hornady taper crimp die and try again.
CW