Probably would be better off posting in one the ak forums, though I thought I'd post here in case anyone else had experience with this, couldn't find much through a google search...
I have a bulgy ak74 with a scope mounted that doesn't allow me to use iron sights. This is my main "fighting/shtf" rifle and I would like the ability to fire quickly up close as the scope is 3.5x and doesn't have a wide FOV. My question is, would an offset red dot obstruct the charging handle when firing? As you can see in the pictures, there is probably about .5 to .75 inches of space where the red dot wouldn't get in the way.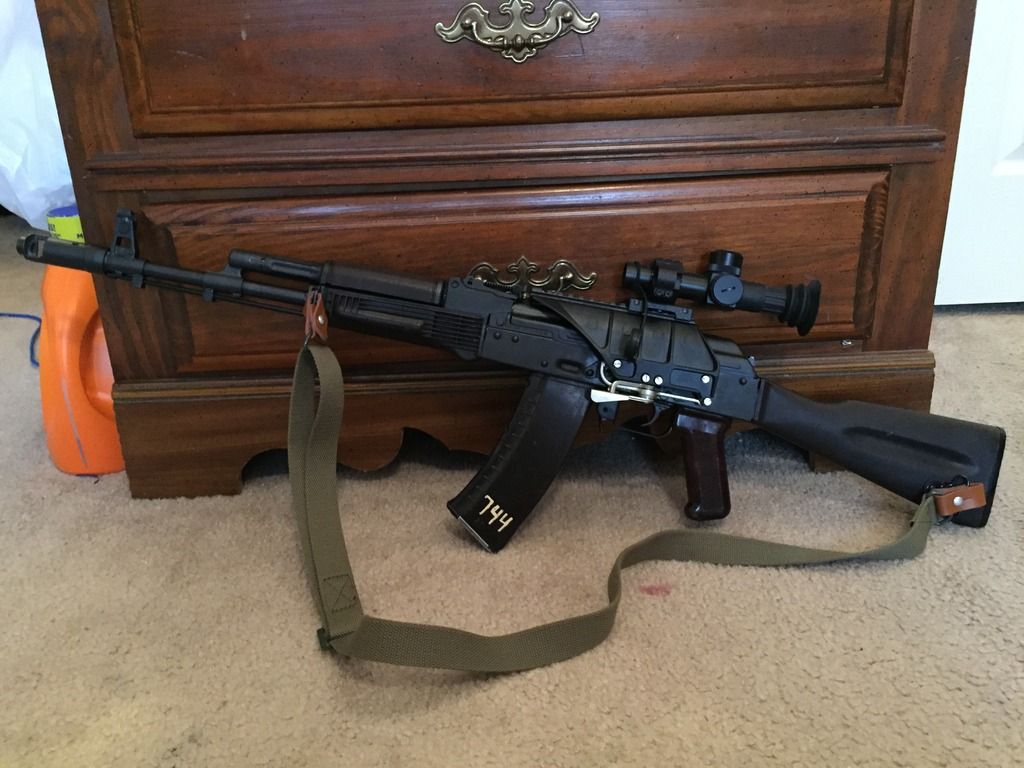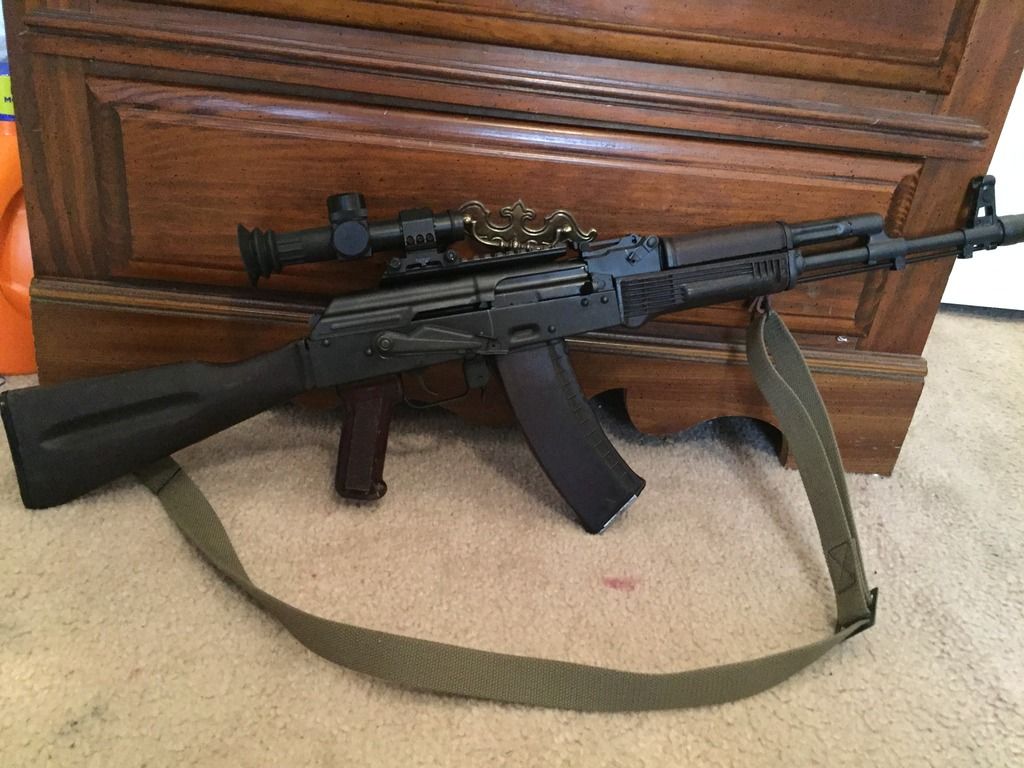 The obvious solution would be to test it out but I don't have access to an offset sight short of just buying one. Another solution would be to buy a gas tube with a pictanny rail though I'm not a fan of gas tube rails.