At the range today with my 26,17, and my 30. I had run a couple of boxes of 9 thru the 26 then the 17. My routine is to shoot the 26 first then the 17 followed by the 30. While running the 30 I had a ftf on the last round and when I cleared the round I noticed that the firing takedown pin was almost out on the left hand side of the gun. I pushed it back in cycled the slide and dry fired it a couple of times. Then I looked at the round noticed a light strike put it back on top of another mag and off she ran. My question Is this the sign of a worn pin or is this a wear item that needs replacing from time to time.
Apparently your 'ftf' was a fail to fire? (As compared to a fail to feed).
Not yet sure what " the firing takedown pin" is..... The slide lock is the part you pull down to remove the slide from the frame.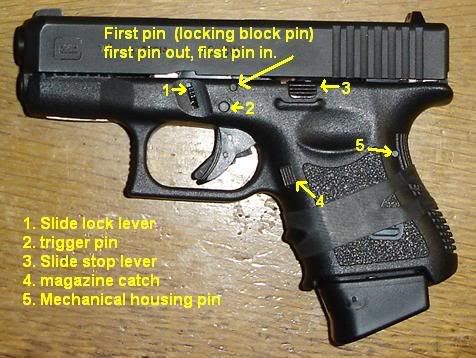 If you're talking about the trigger pin coming out, that means it was either assembled incorrectly, or it is broken.