I have been off work for a couple days with the flu. Laying around the house was making me crazy, so this afternoon(feeling better) I loaded up the truck with some targets and some ammo and headed for a nearby gravel pit to test a few different 10mm bullets for accuracy.
I loaded 180gr Nosler JHP, Hornady JHP, Zero JHP, Montana Gold JHP, Zero TCFM and 170gr Precision Black bullets. All were Win brass and primers, 8.2gr of Silhouette, cept the Black bullets they were 8.0gr Silhouette.
I fired 5 rounds of each type of bullet for a total of 25 rounds each at 25 yards. Here is what I came up with.
First five rounds.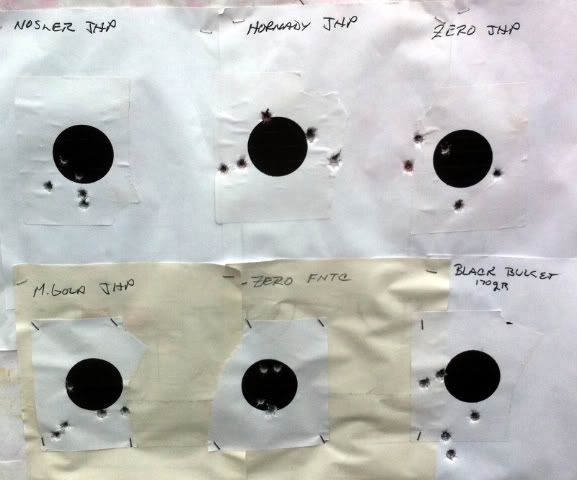 10 rounds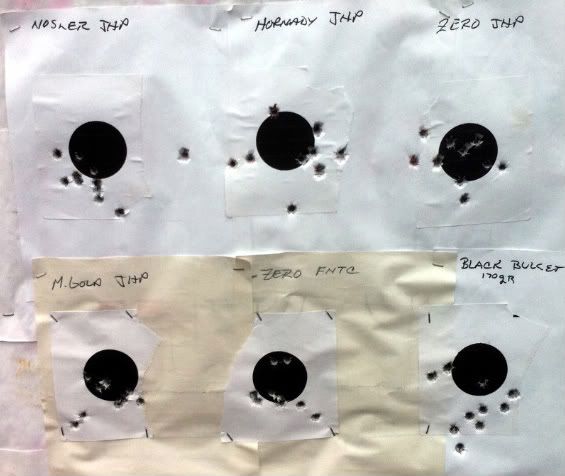 15 rounds.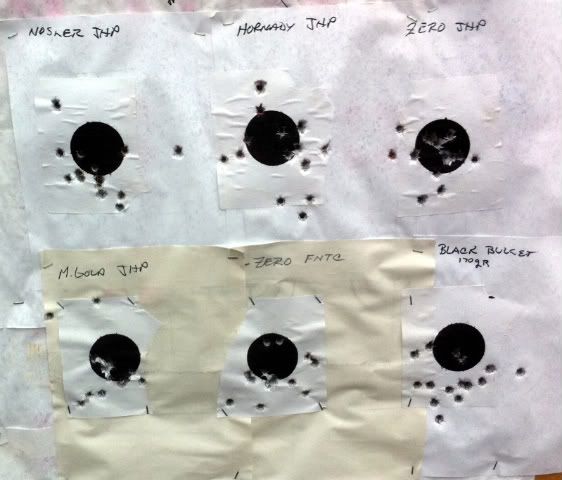 20 rounds
25 rounds.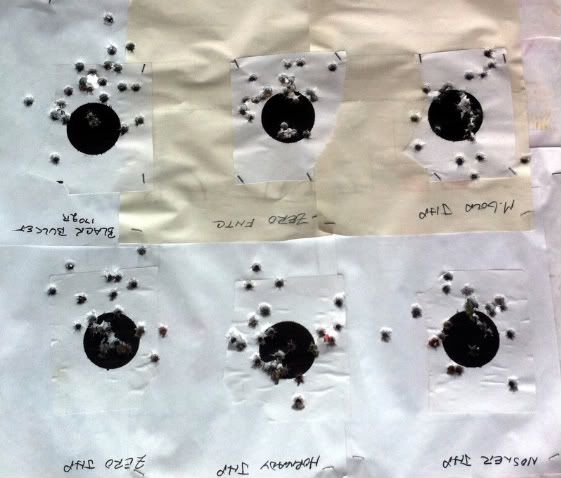 As you can see I could use some more practice, but I think I learned a little something. I was surprised at the accuracy of the Hornady JHP, it appears to me to be the least accurate of all the JHP bullets tested, while the Nosler looks to be in first place. I was really surprised when the Zero TC bullet outperformed the HP bullets, that's good cuz I got lots.
Anyhow, just thought I would share today's range session with you guys. I think I over did it, I'm going back to bed.