To continue, due to the pic-limit per post...
This one sometimes makes folks retch, but I love the setup. Levergun in .357 mag with suppressor and scout-mounted Bushnell Trophy red dot. With just-subsonic handloads, it's putting out roughly .45acp power, and the sealed breech makes it as quiet as my pellet gun:

A major thing I like about it is its compactness. Even with the suppressor in place, it's still the same size as a stock 10-22. This pic was taken pre-Bushnell: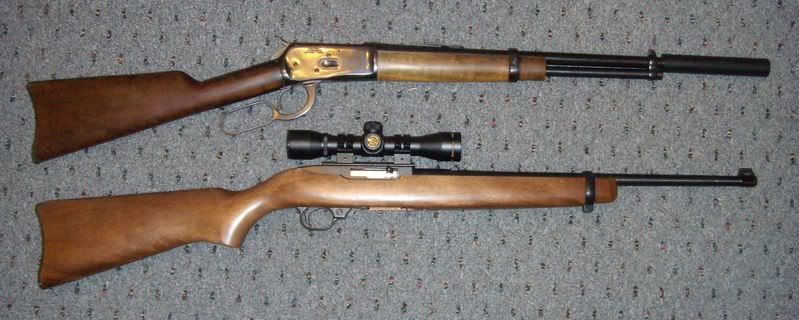 For the more-traditional-minded, my Marlin Camp-9 with same model red dot & same suppressor:

And when it absolutely, positively must be as quiet as possible, CZ-452 .22LR with Simmons .44-Mag scope and suppressor. Great for turtles at the pond.