This sucker is a monster!! It's about 4x the size of a normal .50cal can.
It's got 6 big hasps on it, a cardboard box/ribbon inside it, and the inside/gasket look brand new.
The outside says a bunch of stuff including "116 LBS. WT." and "1.5 CU. FT." Like I said...BIG!
Any clue when it is from or what it's worth??
[IMG]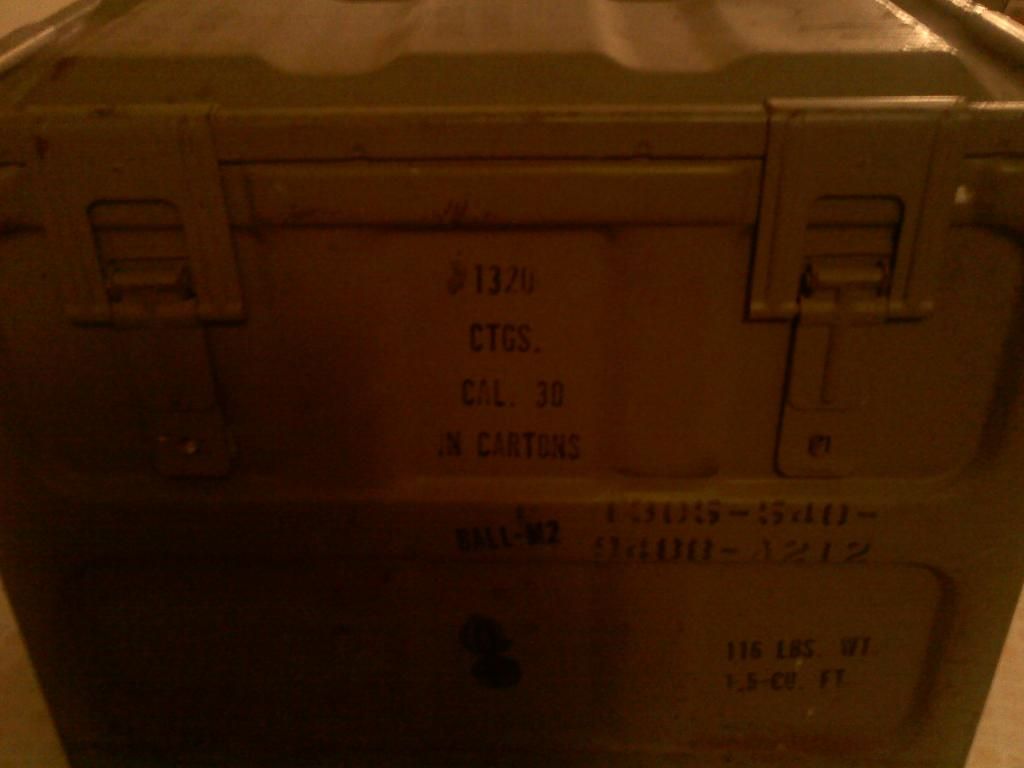 [/IMG]
Thanks
-Emt1581