First new handgun - S&W mdl 39-2. Spring of 1979. Paid $219.99 + tax.
Sold that POS shortly after getting it. Sold it for what I had in it.
First new revolver - S&W mdl 19-4. October/November 1979.
Paid $247.95+ tax.
Rosewood stocks, RR/WO.
Still have it.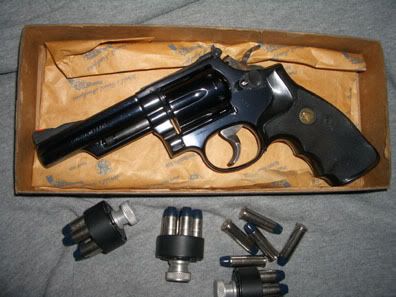 I added a TH/TT after it returned from S&W for the new barrel, and bought a set of Goncalo Alves stocks for it.
I tried to decide for a couple of weeks, whether I wanted the 19-4 for "$250" or buy a Colt Python 4" for $335.00 + tax.
At the time, I couldn't justify the additional $$$ for the Python.
Coulda had a mdl 25-5, or a 27 (don't remember the dash #) for less than $350.00.
A mdl 28 was $265.00.