A few months back I shot an Underwood 155gr TMJ at a 10" AR500 target and it left a small dimple. No other round has done that including Underwood 220gr hardcast. Prior to that I thought just about any pistol round should be safe to shoot at this hardened steel without damaging except maybe .500 sw.
That got me curious about how this round would perform vs. level 3A kevlar.
The L3A panel is taped to the front of a cereal box stuffed with some red tissue paper and newspaper. Under the panel there is a flattened piece of sheet lead. I wanted to use the sheet lead to measure the depth of any extrusion on the back side of the panel but it just put a wide hole in it as you can see.
Taped up Kevlar panel before shot: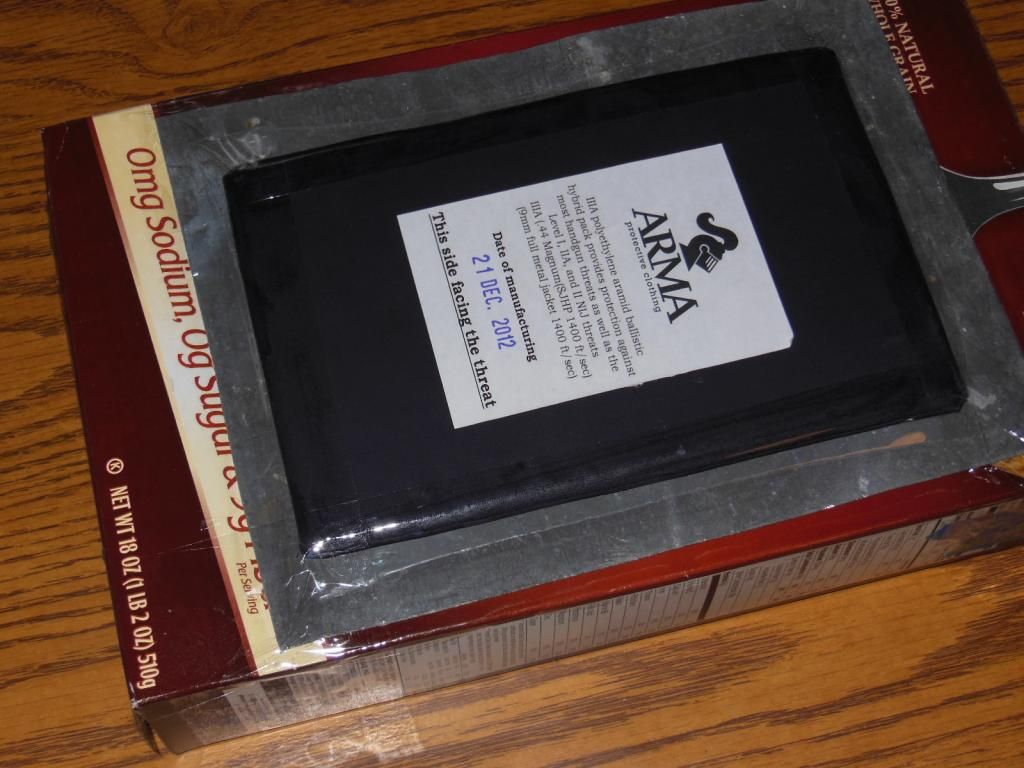 Video:
You may want to fast forward a bit after the shot to see the examination.
The cereal boxes are about 2.5" thick. Even though the bullet didn't penetrate the Kevlar, the total depth of that extrusion is 3". The hole in the sheet lead is just under 3" wide.
Bullet diameter after the shot is 5/8".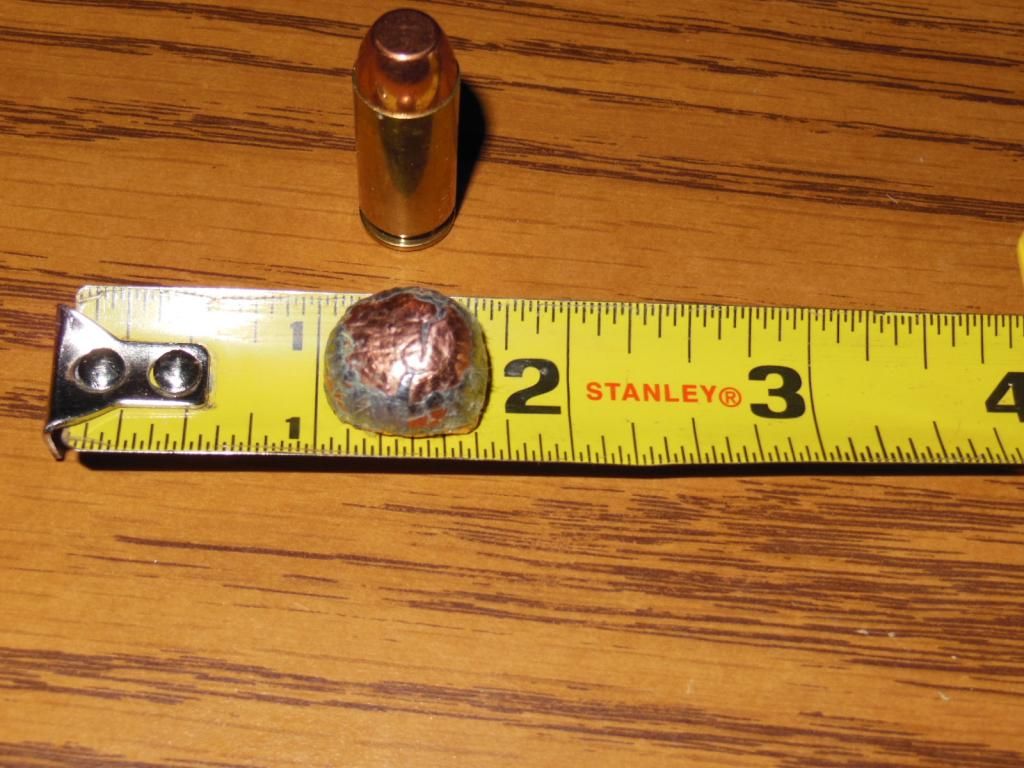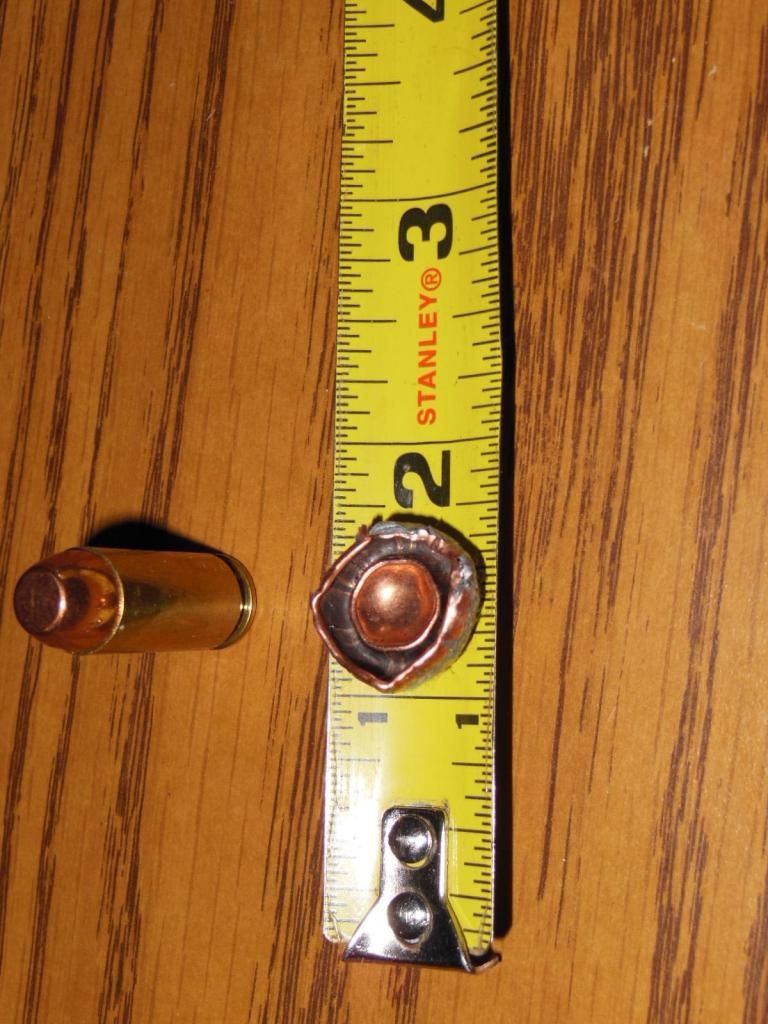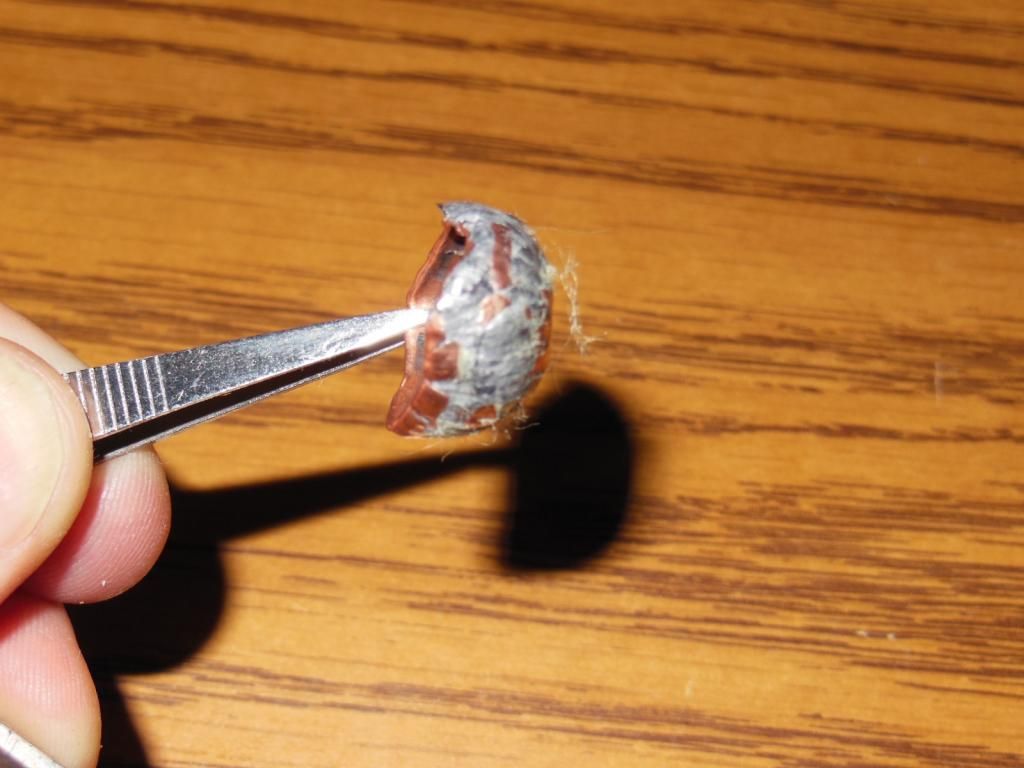 If you see any problem with my method then let me know. I've seen kevlar shot where they just hung it from a clip and I don't think that's a good test because the vest has too much room to swing, way more than if it was actually being worn. I've also seen kevlar tests where it is set right against a piece of wood and that seems too far the other way because no one's body is that hard. I tried to go somewhere in the middle and make a firm backing but not too firm.
What do you think? I don't own a vest and likely never will so I'm really not sure how much room there is between the panel and the wearers body.
Here is a video of the bullet removal, not too exciting, once again you may want to fast forward.
Distance: 4 yards
Glock 29 KKM barrel
Underwood 155gr TMJ
1500 fps (advertised, didn't have a chrono)
edit: fixed the bullet removal vid