So ive been putting off refinishing my 91/30 for awhile.. And with the purchase of my new 80$ SKS :D which needed a refinish.. i figured what the hell..
Went to walmart picked up some Klean Strip gel and some brushes.. Stripped the finish as good as i could with the chemical. Rinsed em off and hung em to dry.. still in the drying process ( about 6 hours in ) heres where im at.
SKS
91/30
Question is on the SKS mainly.. when i got the gun this is what it looked like..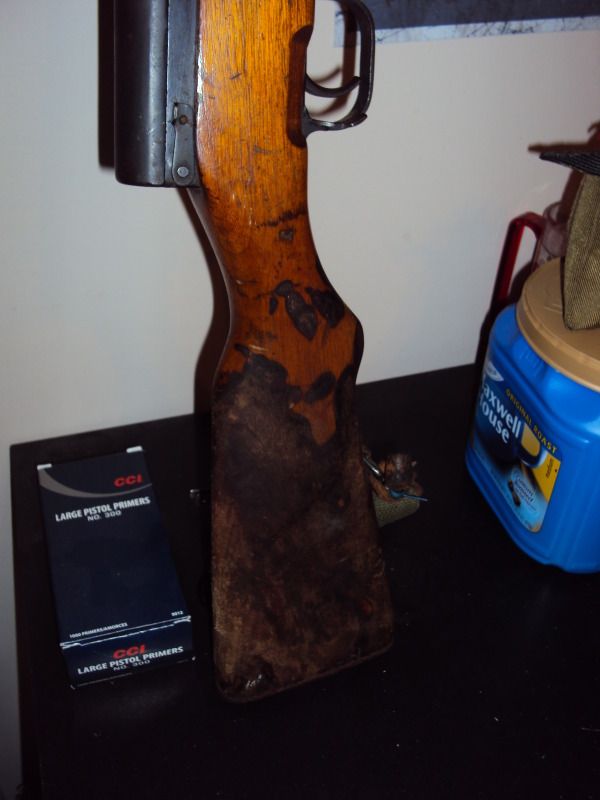 What in the hell could all that black have been? Burn? Stain? Hell if i know.. it looks like it is still inside the stock. How can i get it down to bare wood.
Im gonna do some sanding tommorow on both of them.. 150/220/ and final with a 350 pad. The mosin will ok i reckon :D What ye say? Im gonna do Boiled Linseed Oil for the finish.