My 4095 did fail -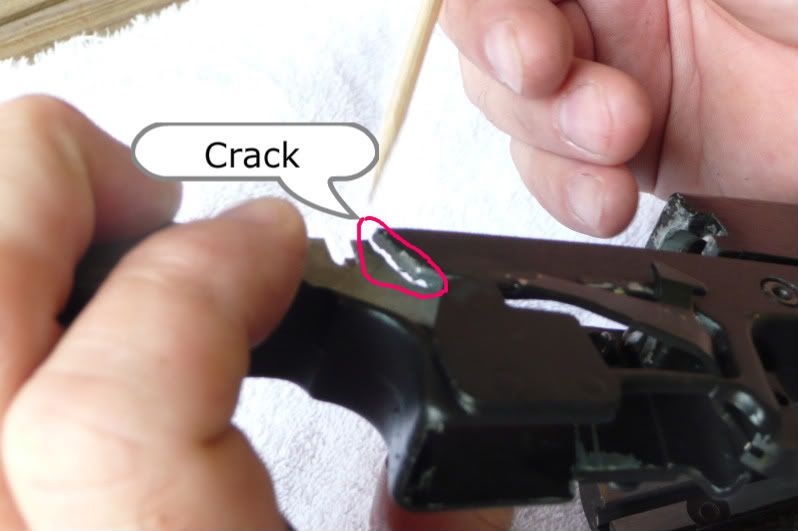 After eating a more than a case of Wolf steel case - a few thousand rounds of gun show reloads - and any other ammo I happen to have - it started to fail to RTB once in a while.
I figured it needed a cleaning - discovered the crack - sent it back.
I got a list of things they replaced - it would have been easier to list the things they did not replace.
Cost me $12 to send it back - they included 2 free mags when the returned it.
Since then 100% trouble free.