This is my first ever attempt at holster making- actually, to leather crafting of any sort.
I designed the holster myself, and figured out how to put it together via YouTube videos and chatting with the lady at the Tandy Leather store...
My next holsters will be a little more polished looking- I learned a lot of things NOT to do, or to do differently in making this one.
That said, this is perfectly functional, fits EXACTLY the way I wanted it to, has incredible retention... and is red! I'm going to make a red gun belt to go with it next.
As I type the finish coat is drying on the holser, so the pix you see aren't 100% finished, but you get the idea...
I started with a paper pattern, then made a cardboard prototype to ensure it would fit: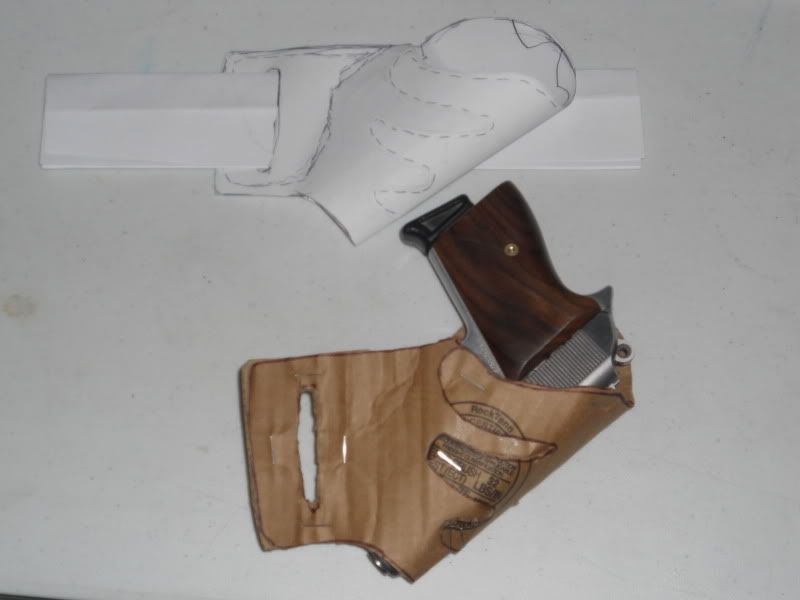 Cut the pattern pieces out of the leather and glued 'em together (learning that I should be careful about scoring the leather under the belt slot! Doesn't affect the function at all, it's just ugly!)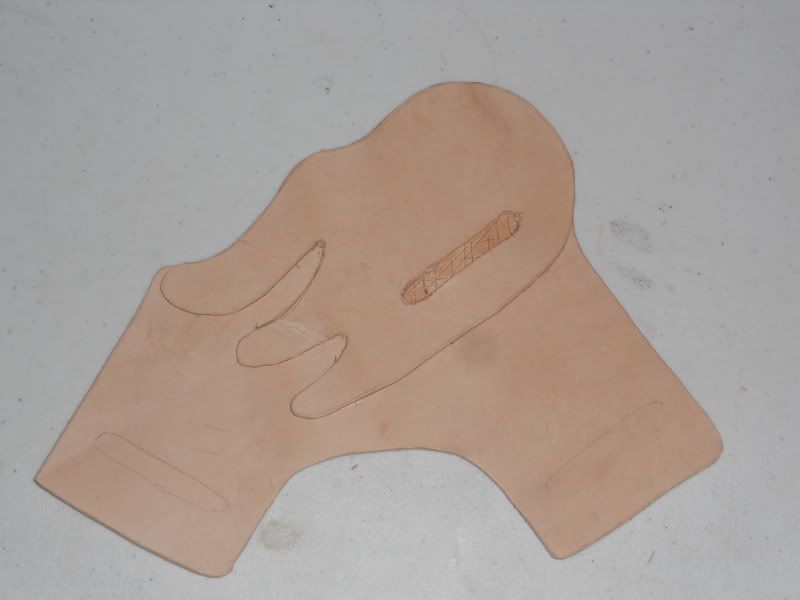 Drilled my holes for stitching:
And stitched it together: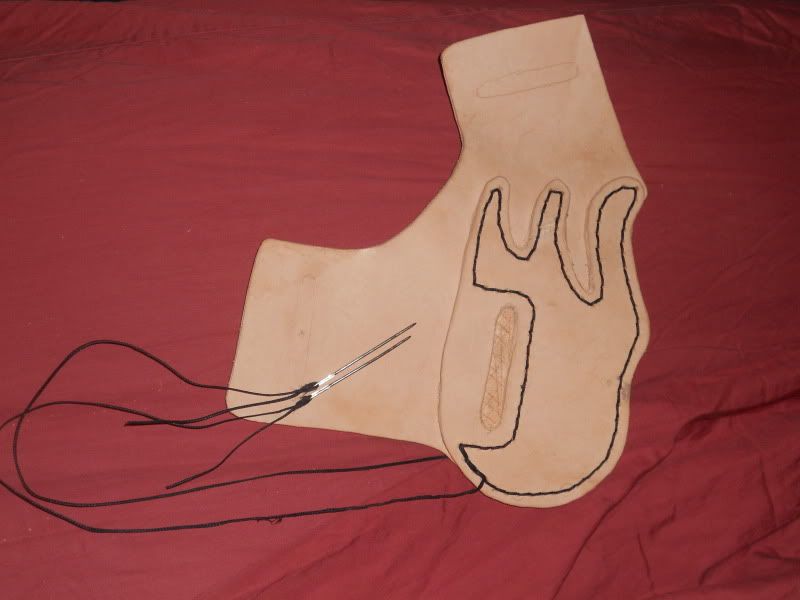 Did a little bit of wet molding, drilled more holes and did more stitching: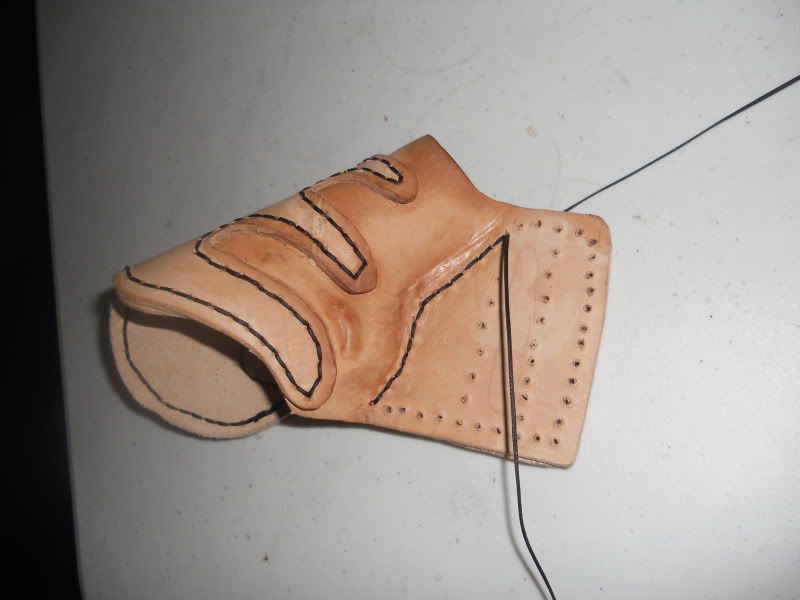 Did more wet molding: