If so, you failed to reseat the rear end of the guide rod all the way down into the round 'assembly' notch on the barrel lug, and when you installed the slide, the rod snagged on a shoulder in the frame instead of going where it's supposed to go. Not likely that you hurt anything.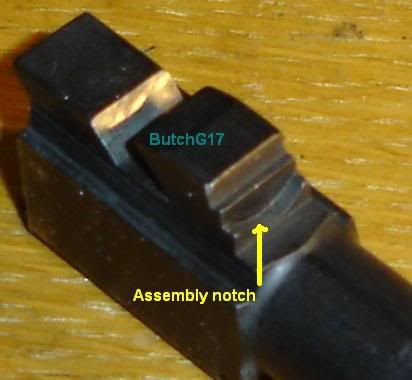 __________________

To view links or images in signatures your post count must be 10 or greater. You currently have 0 signatures.


U.S. Army-MNNG 73-83 95 Bravo
NRA Patron Member
When wondering who's advise to consider, check their profile to see if they have posted anything about their training or experience.