Hello everybody, I'm a little rusty to reloading handgun ammo and need some input. Let me first start out by saying I don't shoot a Glock. I owned a 21 for a while, but it never grew on me. Fine weapons, but not for me. I shoot, among other things, a custom Delta Elite, which is my focus in this post. The reason I'm here at Glock Talk is because you guys have the most rabid 10mm fans and the most comprehensive 10mm forum anywhere!
So, I just got my pistol back last week from Rob Schauland at Alchemy Custom Weaponry after a 9 month wait. It is BUILT to the gills. Among other things, I had it fitted with a fully supported, ramped Storm Lake Precision match barrel & 26lb wolf spring.
With that in mind, I'm wondering what i need to be looking for as far as pressure goes? I took 3 loads out today and shot them over the chronograph. No ejection issues, flattened primers etc. However, I did notice some extractor marks on all of the brass (Starline.)
I'm not sure if it shows, but here's a pic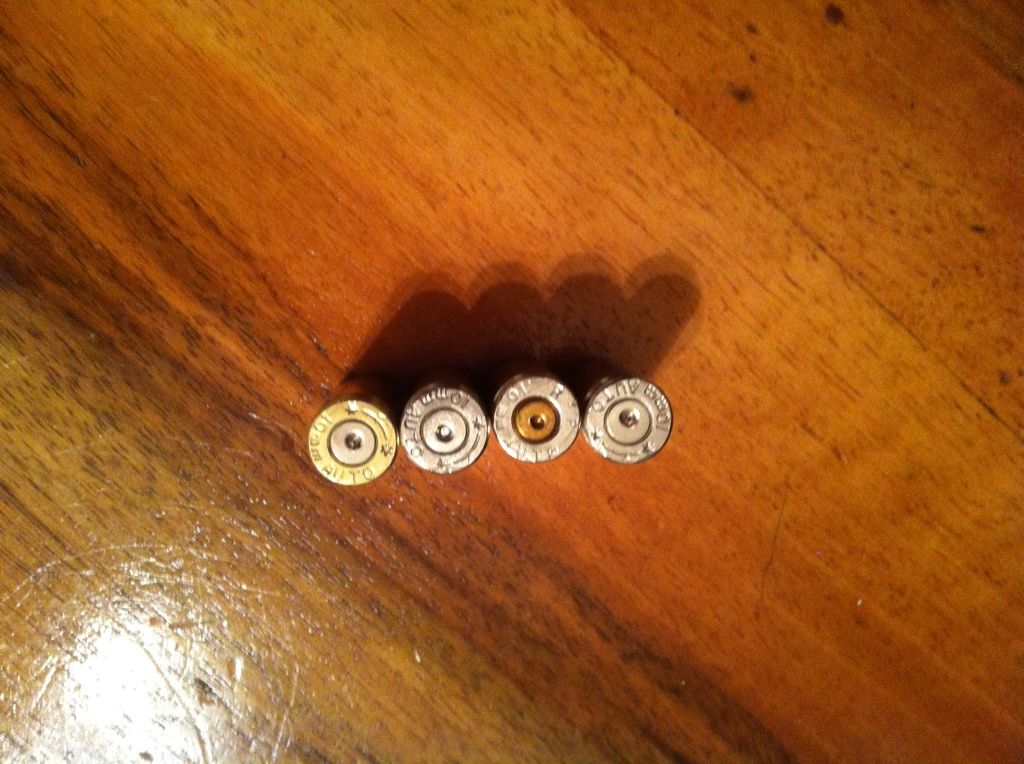 The Chrono results were as follows:
All loads used 180 grain XTP seated @ 1.257" and Starline Brass
7.6 gn Power Pistol: Avg. 1,069fps, ES 53.02, SD 17.60
8.0gn Power Pistol: Avg. 1,086, ES 74, SD22.33
9.2gn IMR 800x: 1,105, ES 82.98, SD 26.03
Do these velocities sound right? I would like to get 1,200fps out of an 180gn bullet, but am not sure if that would be pushing it. This is a VERY EXPENSIVE pistol and I'd prefer it remain in 1 piece. What kind of MV do you guys get before signs of pressure begin to show?
Thank you kindly for any suggestions and advice. They are all greatly appreciated.
I figured I'd share a few Pics with you