I haven't loaded for handguns in a while and would like some input.
Here's the rundown: First let me say that I don't shoot Glocks. I owned a 21 for a while, but it never grew on me. They are fantastic weapons, but with me it's an ergonomic thing. The reason I'm posting here is because you guys have the most rabid 10mm fans and most comprehensive 10mm forum on the web. Glock Talk is great resource for all handgunners.
I just got my custom Delta Elite back from Rob Schauland at Alchemy Custom Weaponry after a 9 month build, and am in the process of working up some loads. I shot 3 loads over the Chronograph today (125 rds total.) Everything shot well and I didn't notice any overt signs of overpressure, but I did notice some extractor marks on the case heads.
Here's a pic, though I don't know how well the marks show up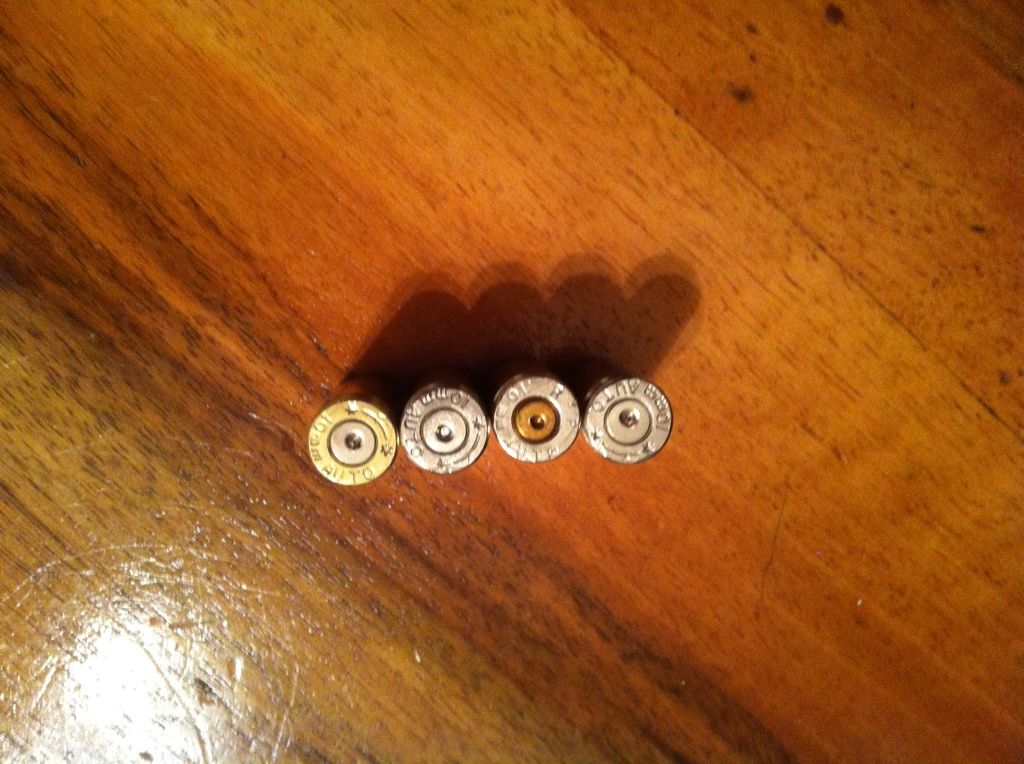 The chrono results are as follows: *All loads utilize a 180 gn XTP seated at 1.257" and Starline brass.
7.6 gn Power Pistol, CCI 300:
Average 1,069
ES53.02
SD17.60
8.0gn Power Pistol, Fed 150:
Average1,086
ES 74
SD 22.33
9.2gn IMR 800X, WLP:
Average 1,105
ES 82.98
SD 26.03
How do these Numbers sound?
I'd like to get 1,200 fps W/ a 180gn bullet, but don't want to break a very expensive pistol in the process. I really don't think 1200fps would be pushing the envelope too much. On another note, I have shot the Buffalo Bore heavy 10mm through it with no problems. Advertised MV is 1350fps, but I did not confirm this with the chrono. It did feel pretty stout though!
The gun is a full-house custom job with all the usual goodies plus a Storm Lake fully supported, ramped barrel (critical for high pressure rds IMO.) I'm also using a 22lb Wolf spring.
Here's a few pics for those who care to see