I picked up the RMR for $444.50 from Amazon, and it arrived in 2 days, with free shipping. The next best price was optics planet for $467, and $550 (MSRP) at the LGS.
I decided on the non-LED version, so I don't need to worry about batteries, LEDs, or adjustments. It is always on. The tritium is supposed to last for 10 years. This means I pay $44 a year for night time/storm use, but it will work as long as there is a sun. 7MOA is the smallest DI dot offered. I looked at the 9 and 13, but felt they were too large for what I wanted. I may regret that decision later, but only time will tell.
Here is a picture of the RMR with just the tritium dot. I only have one lamp on, so there is not enough ambient light for the fiber optic to have an impact. Iphone picture: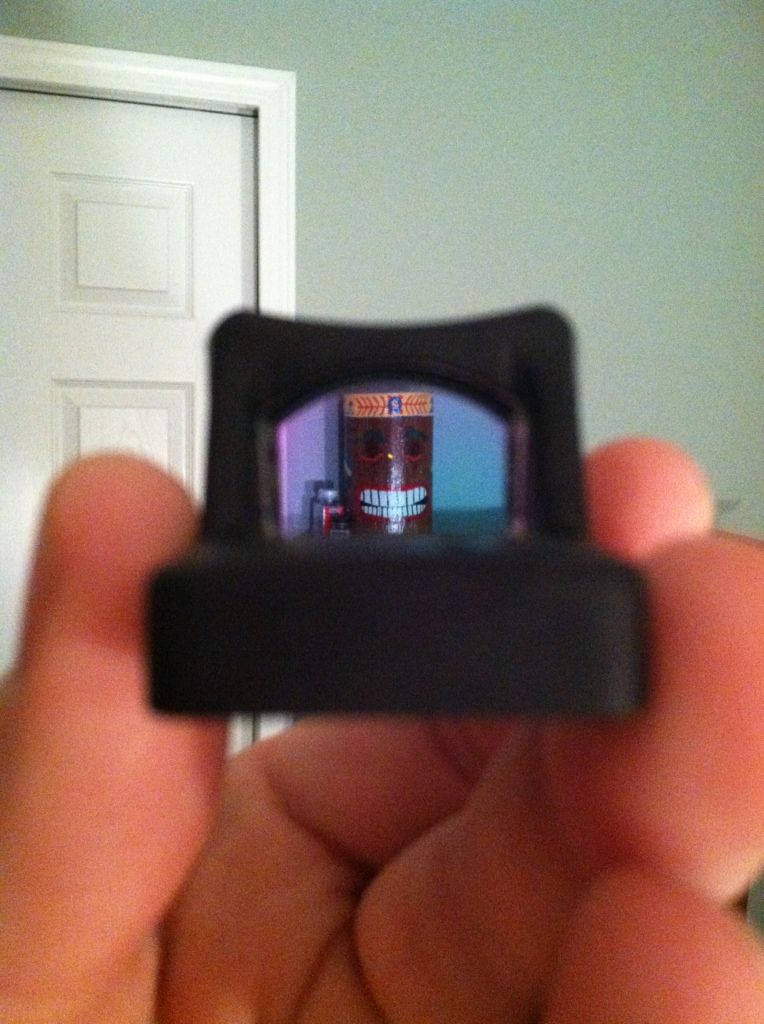 Here is a picture of the RMR during the day,when the room is much brighter. Iphone picture: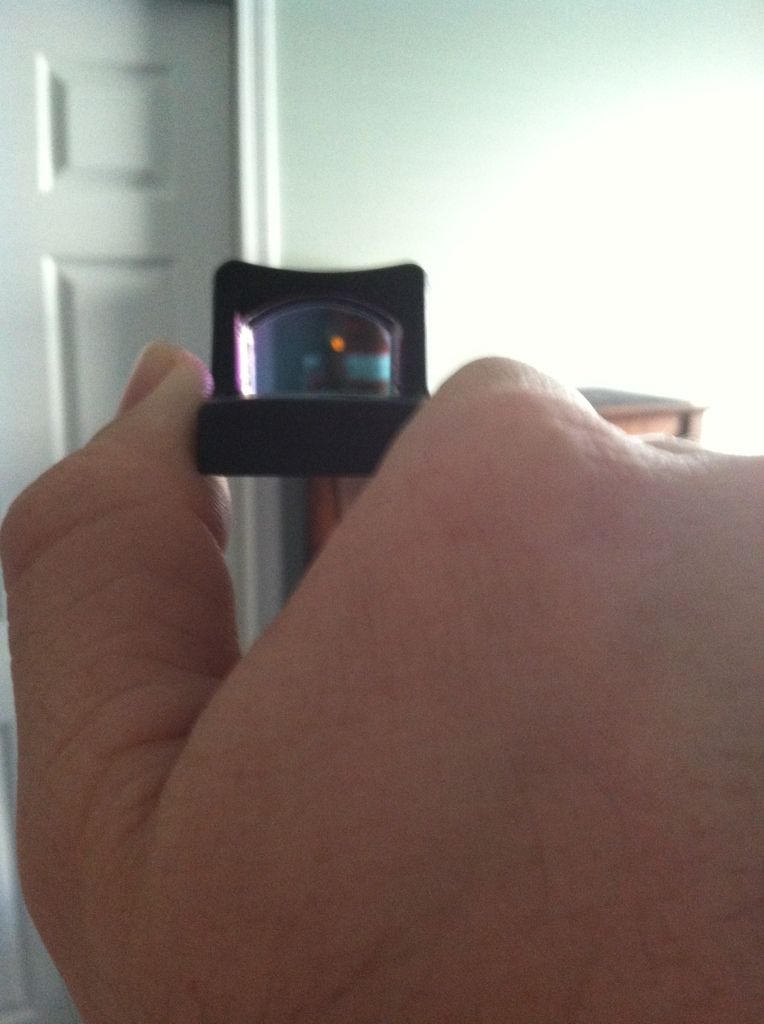 For the weekly update:
Sent the slide of to L&M Precision to have the slide machined.
Slide machined, rear sight relocation, bottom plate for RMR, filler panel for if RMR removed, and refinishing the slide in cerakote came out to $310.
So far:
$444 RMR-04
$80 Ameriglow Suppressor height night sights
$145 Mill slide
$35 Move rear sight
$8 bottom seal plate
$65 filler panel for slide if RMR removed
$55 refinish slide
$30 shipping both ways
Total:
$862 in addition to the G35
Mark sent me these photos.
http://i6.photobucket.com/albums/y24...ps31bed5ec.jpg
http://i6.photobucket.com/albums/y24...ps5282e0ef.jpg
G23 OD frame, lone wolf XXL barrel and DC1 recoil spring locator, extended controls, spring kit.
Also have threaded .40, threaded 40-9, and stock G35 barrel.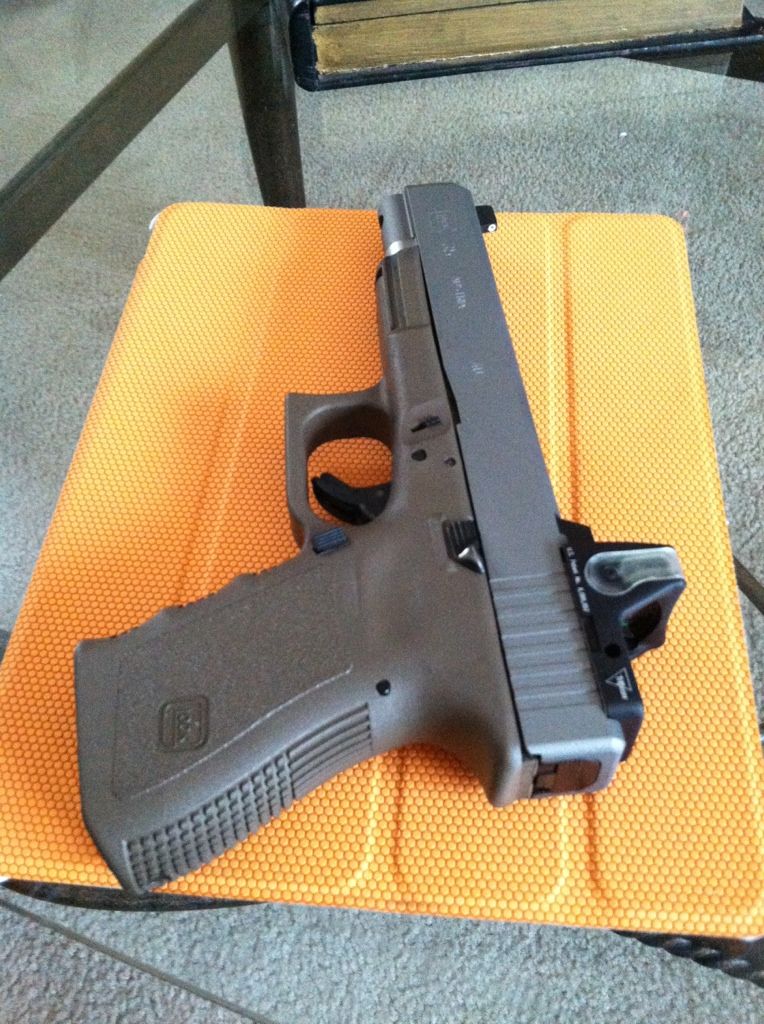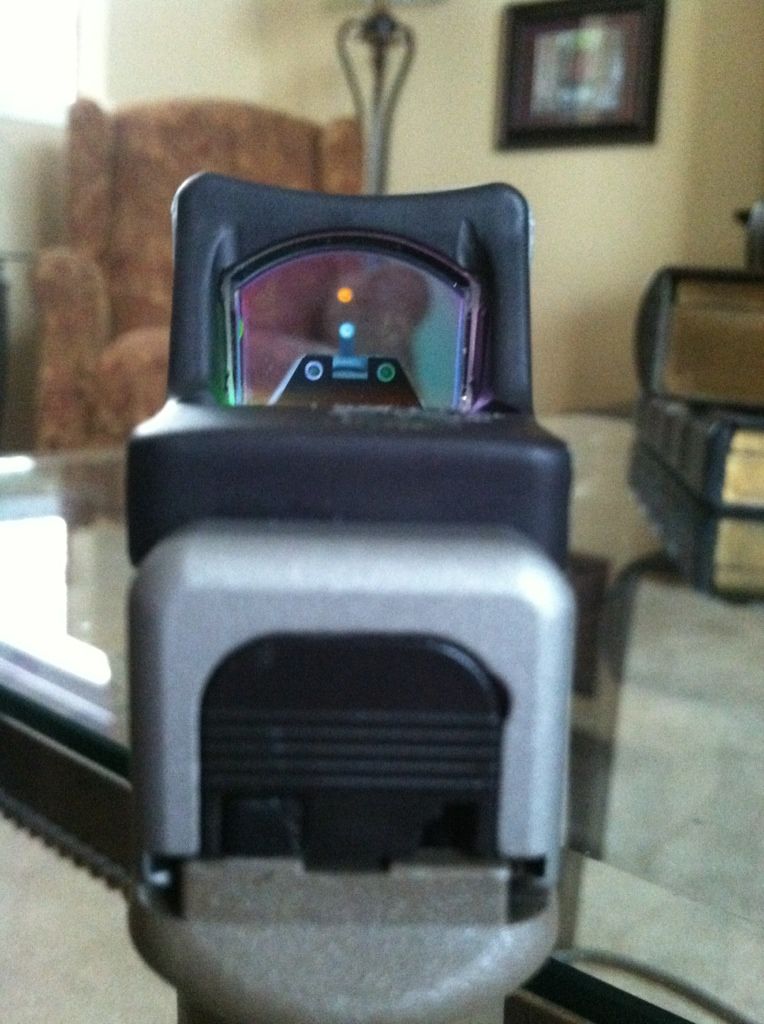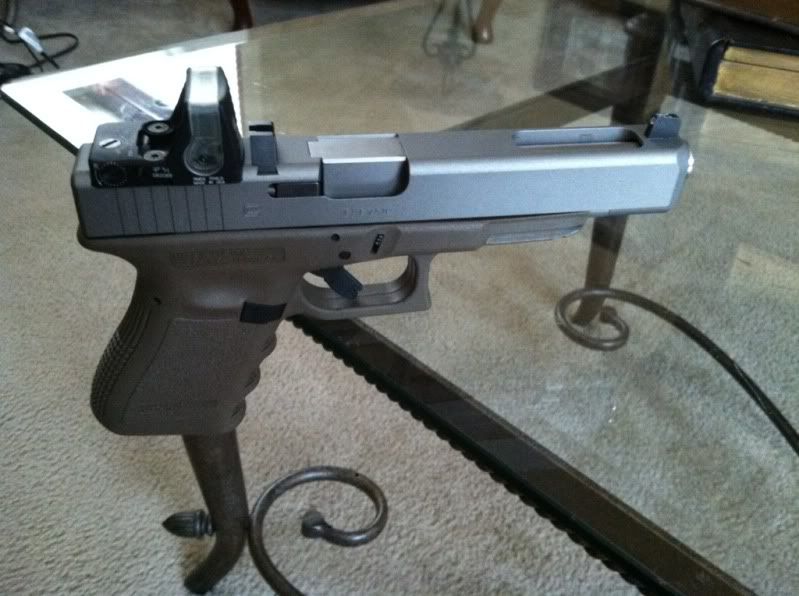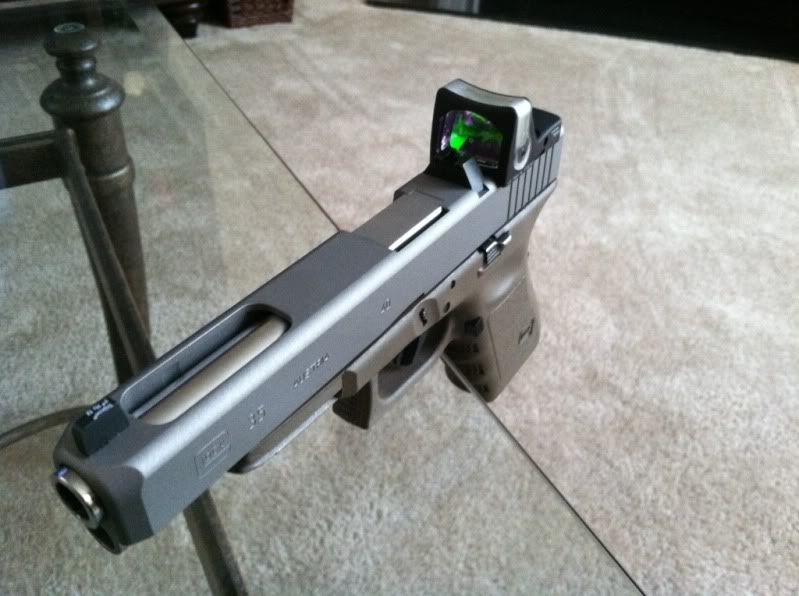 All in all, $860 for the RMR, milling and associated work, $450 in barrels, and the glock frame that I choose to use that day. The threaded barrels are for a Thompson Machine QMF-2 that arrives in an untold number of months (approval wait game).
I figured that I would share for all of you out there considering the awesomeness of going this route.