I own a M&P 22.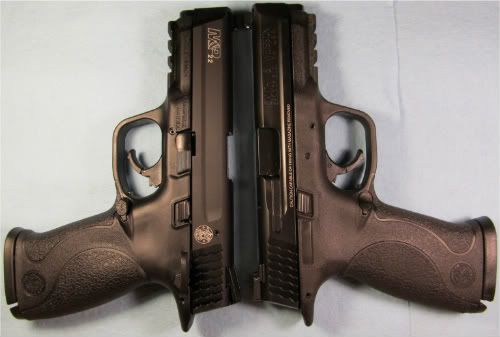 As BAC points out, it's not what I consider to be a "target" .22lr pistol. It gives decent accuracy, but nothing like either of my Ruger MKIII's.
The M&P 22 is the perfect training analog for the center-fire, full size, M&P 9 & 40. The ergonomics are the same. The trigger feel on the M&P 22 isn't exactly the same as it's center-fire siblings, but it's real close.
The M&P 22 is a hammer fired, blowback pistol. It has an aluminum slide. It has a front dot, rear notch sight set up. My only gripe with the M&P 22 is the rear sight. I wish it had a 2-dot. Because of the aluminum slide, I'm not willing to drift on a steel center-fire M&P pistol's steel 2-dot sight.
Mine has digested at least 6 bricks of Federal Bulk .22lr by now. No failures related to the gun. The few failures were ammo related. I see no unusual wear or degradation in performance.
If you do buy one, be sure to clean out the packing grease Walther slathers on it. Cleaning off the packing grease is not the same nightmare as cosmolene removal, but it was annoying. The packing grease is of a thick viscosity, almost Vaselene like.
If you locate a 10 round magazine buy it. If you reside in a State without magazine capacity restrictions, you can turn the 10 round into a 12 round. Remove the base plate. Remove the metal plug limiter. Voila, 12 round mag.