Seems these things are just popping up everywhere...just took possession of mine this afternoon...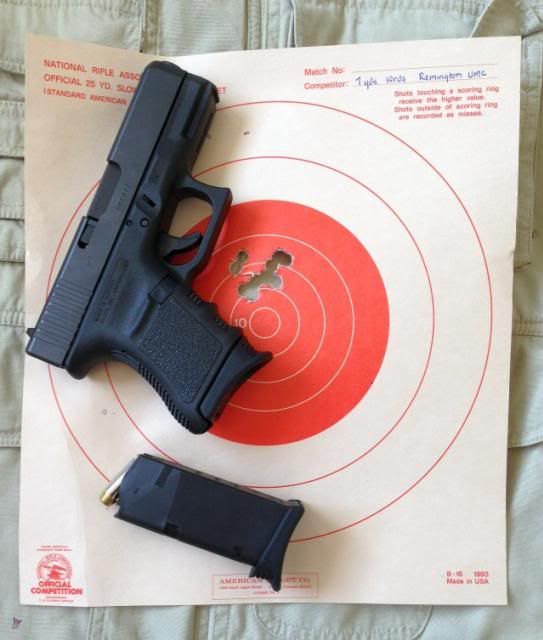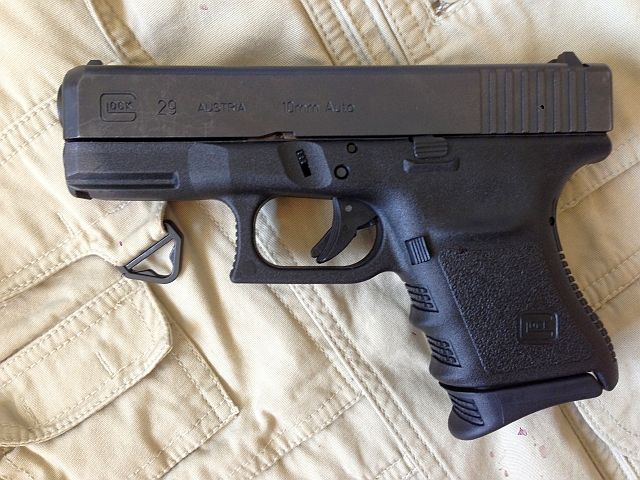 My first 10 rounds in the few minutes I had left at the range were with Rem UMC 180 gr FMJ--not bad ammo at all, actually--at 7 yds. Not too sure what the complaint is with Glock triggers--while this is a pound heavier than I'm used to, I see no reason to change it at all--it's a fine trigger to my mind.
And was I smilin' as I packed up my range bag. I shot it with the stock magazine base plates so I would have liked just a little less rotation, but the gun gets back on target just as fast as I get any other gun I own back on target--the level playing field of course being the stipulation of shooting 'real' ammo and not action game loads.
I believe it's true: if you don't have one of these, you've got a problem that needs to be addressed immediately.
I'll grind off the finger hook and relieve the curve where the trigger guard meets the grip to ease up the pressure on my strong hand middle finger, and I think I'll be even happier. So, here's one more "I don't like Glocks" guy pretty much in heaven--I might even be able to look at it from time to time and not turn to stone.