Hello everyone, I have a Remington 700 in .270 Win that I have been reloading for. I have the scope zeroed at 50 yards with Federal 130gr ammo and POA=POI. My reloads are all shifting the POI though.
All of my reloads were hand weighed and used H4831SC, pulled Federal 130 gr SP in a mix of 1x and 2x fired brass, all within the proper measurement. The POA in each picture is the red dot within the pencil circle.
My first loads were on the softer side at 49 gr with an OAL of 3.131 and 3.141. This load is impacting 2" low and 1" left.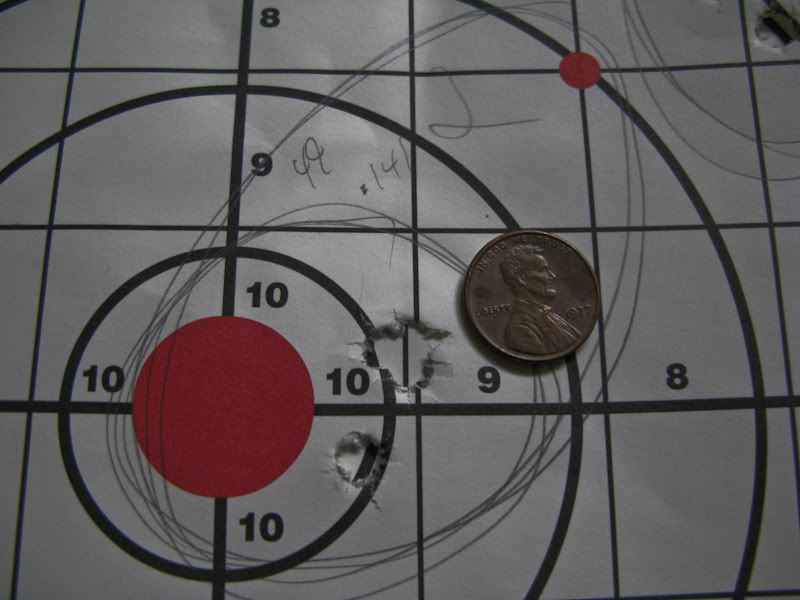 My next two loads were 52 gr of H4891.
1st OAL was 3.131 that shot about 1.5" low and 1" left.
2nd OAL was 3.139 and it shot 1" low.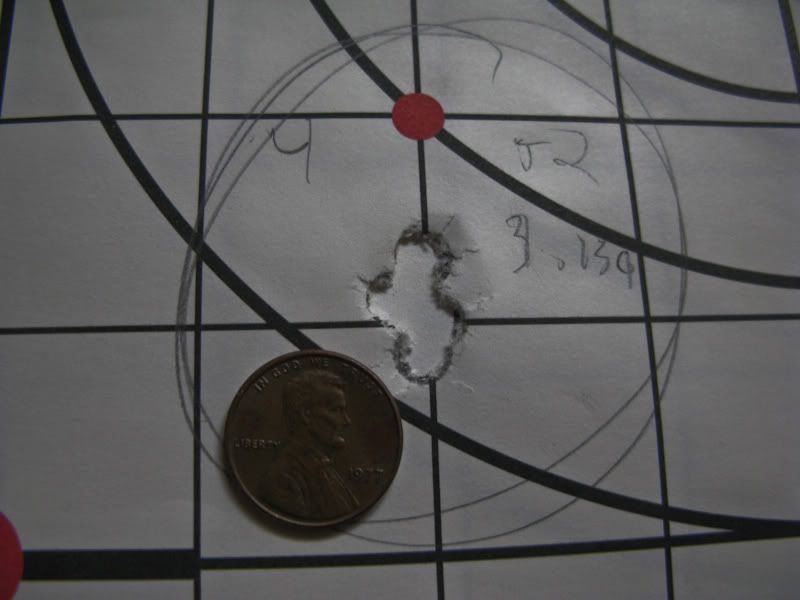 The last load was 54.2 gr with an OAL of 3.141 that shot about 4/3" low and just a little right (minus a flyer).
Can anyone give me any info on what might be changing the POI so much between loads? I realize that different loads will impact different, but will it be that much?
Thanks!