Quote:
Originally Posted by
xtremetj
I like the looks of those. I may have to pick some up for my G32.
Cabela's still has them--even after I've bought
dozens
of boxes--on closeout sale for $20 per 40box.
http://www.cabelas.com/product/Shoot...3Bcat104275080
They're loooong...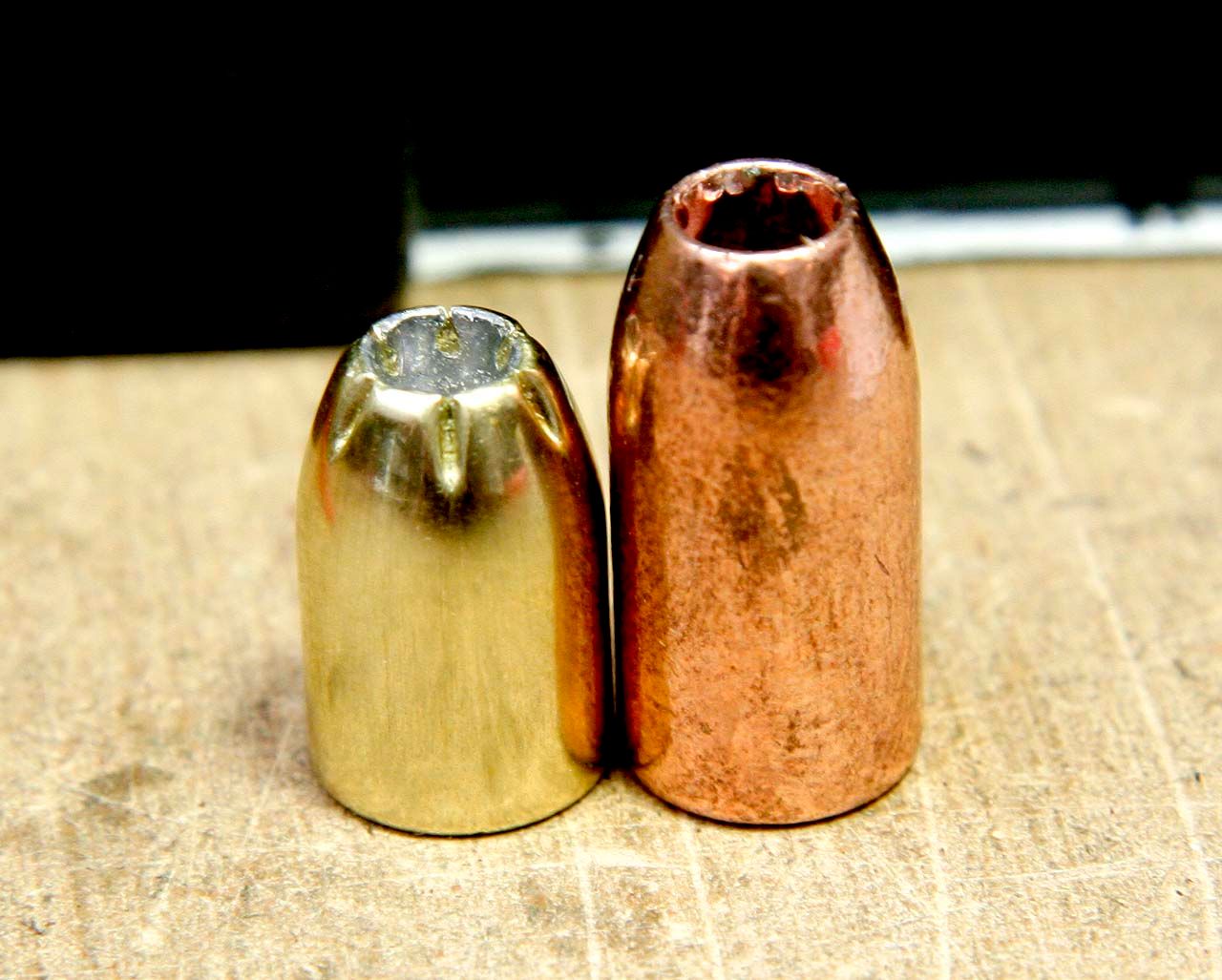 ...and require more attention than normal to get excellent results. I have lots of reloading data if you want it.
---------------------------
I forgot to write that my PD load for the Barnes 125 achieves 1400FPS (@ 10') from a 5.2" Storm Lake barrel. It uses Speer nickel cases, 9.2g of HS-6, and WSPs.
If you try to recreate this load, work up slowly from maybe 8g. It's highly compressed and works in both the SL and stock barrels, but it could be too hot in yours.
My cases exhibit NO smileys, primers are not too flat (but they are flat), and twice-fired cases are still reusable.
---------------------------
I'm now down to 9.0g. of HS-6 with this bullet. Velocity at average distance of 10' is almost 1380FPS.