Hakan Pek Grips for a CZ P-O1 - Houston, TX
---
I have a really nice pair of cocobolo Hakan Pek grips for a CZ P-01 that I want to sell. These grips are in great condition and were barely used.
$50 Shipped
Thanks,
Person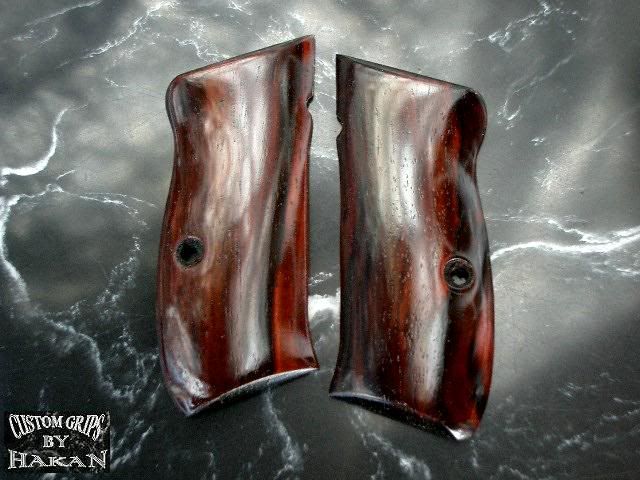 __________________
"Steve McQueen's got nothing on me,
I take you back west of Pleiades"
(Fallon, The House That Peterbilt)
---
Last edited by Person; 02-11-2011 at

12:31

..