SOLD
Hey guys, looking to sell a slightly used, customized, T/C Encore 209/50 Magnum muzzleloader... if I told you this gun was brand new, never fired, you'd never be able to tell otherwise as it looks BRAND NEW for sure!
(This gun has only ever been shot with non-corrosive powders & was cleaned right away after each time so the bore is PERFECT!)
Bullberry Barrel Works did a trigger job (it's 3 lbs & SMOOTH) on this Encore & trimmed off the QLA section of the barrel & re-crowned (was re-blued after) it to an 8 degree, which increases accuracy. (Over $150 for all of this...)
This Encore will come with a BRAND NEW camo sock set, breach plug, ramrod & accessory kit...
It already has Leupold (The BEST!) 1" rings & basses installed (no optics), but will come with BRAND NEW T/C original fiber optic iron sights in the box.
Pictures of the actual Encore for sale: (sorry for the pic quality...)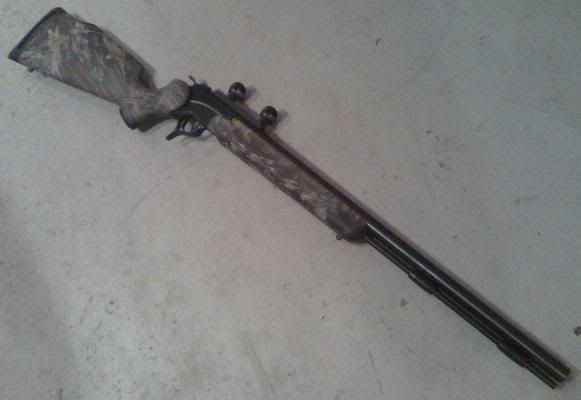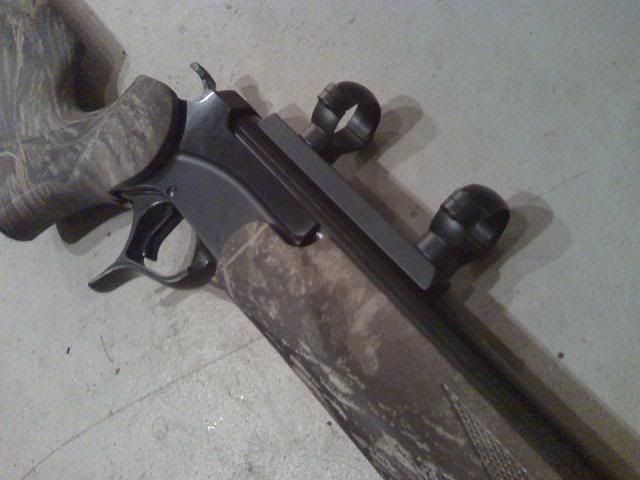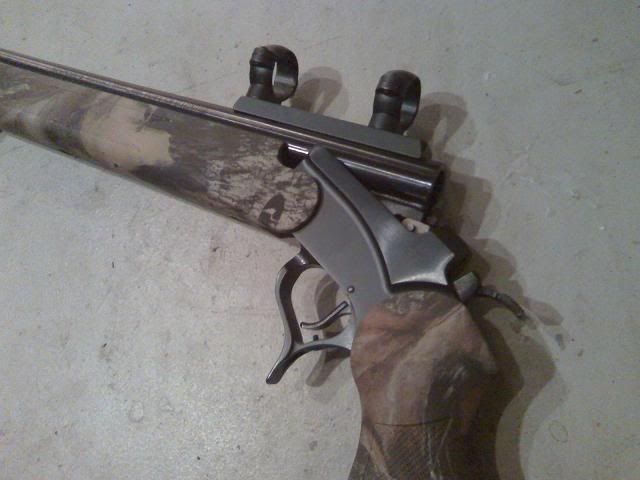 Asking $500 for EVERYTHING shipped to the FFL of your choice!
I don't have a Paypal account so money order or cashier's check please.
PLEASE E-MAIL ME WITH ALL INQUIRES!