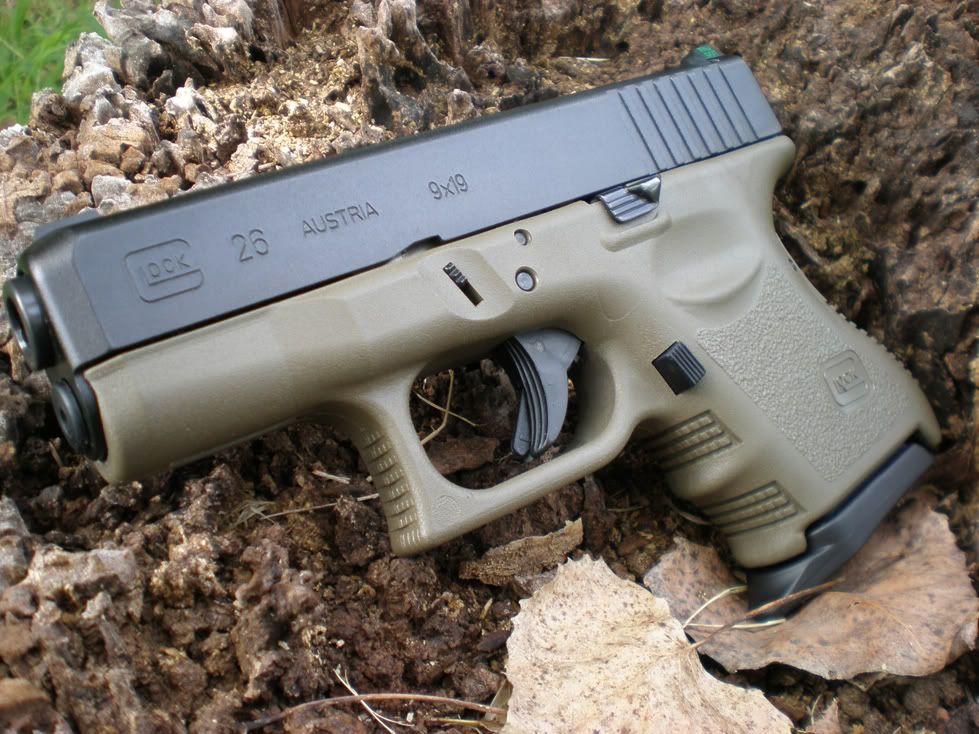 DAMN THIS THING IS A GEM!!
I bought this G26 at H&H just a couple of months ago; the purchase price with Mepros installed and tax was $670.00+ (I have the reciept). This G26 has seen very little range time (50 rounds total) and has never been carried. It kills me to trade this but I'm looking to possibly trade it for a G19. The G19 must have bright night sights & little to no finish wear. Must be in like new condition. The G26 comes with 3 mags; (2) 10 round mags with GAP Floorplates installed and (1) 10 round mag with Pearce extension. However, I did remove the extended slide stop.
I also have a Comp-Tac OWB Paddle holster available for purchase (
only if the G26 is traded
) as well.
Must be FTF in the OKC Metro.