Up for sale is a like new Kramer horsehide IWB holster that I acquired new and I've carried probably 15 times, give or take. It supremely comfortable, but I've gotten rid of my G26 and several interested parties since then haven't come through on the holster. Go figure.
I had this listed on here a while ago as a Kramer horsehide IWB #2 but other helpful members on here have informed me that it is in fact a #3.
There are no blemishes or wear marks. All of the stitching is perfect. Craftsmanship is excellent, like most Kramer products.
I apologize for the cell phone pictures.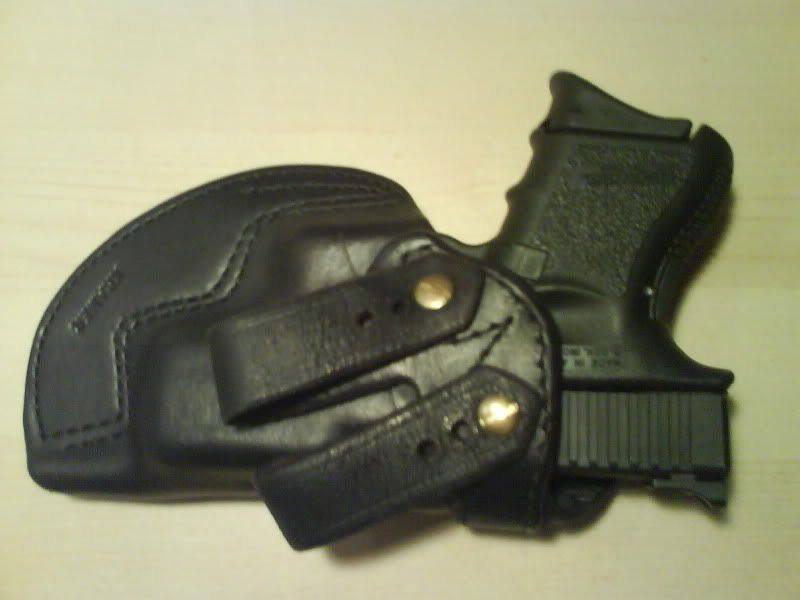 I'm asking $100 shipped fairly firm. Paypal only unless you're in the Seattle/South Puget Sound area for a FTF. I'm in Olympia but often travel to Seattle.
If you're interested please email me at r.t.paine (At) gmail (Dot) com
Thanks.