Quote:
Originally Posted by
Butch
Training gun ammo.....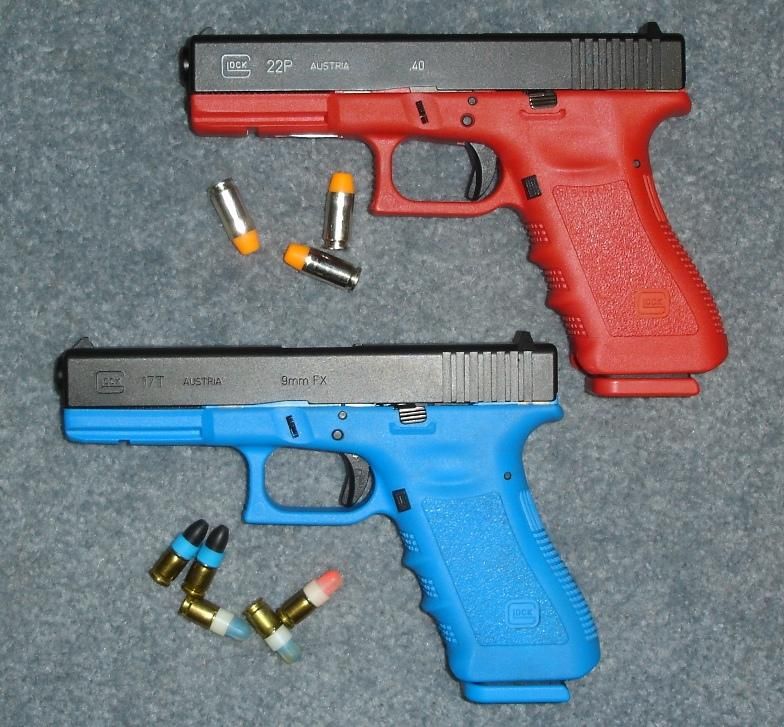 The G22P Has dummy rounds with it, the black nosed rounds with the G17T are 'practice' rounds (yes they make holes, they are NOT for shooting at each other), and the other are paint rounds.
Butch, how long did they make the red floor plates for the P and R models?
I never knew they existed until GLOCK pictured them in the latest Armorer's Manual.
They don't list them for sale on the armorer's order form. My G17R is brand new and came with black, as did my G22P.
I can't seem to find one anywhere, even pics - other than yours.
I'd like to have two - one for each of my guns.
__________________

To view links or images in signatures your post count must be 10 or greater. You currently have 0 signatures.
- I will trade parts for full cap G17 magazines.
GLOCK Certified Armorer
GSSF Member
G17,G17L,G17R,G17T,G19cutaway,G20,G21,G22,G22P,G23,G26,G27,G31,G35,G37,G42