Little story first...
Ever since I wanted a 10mm, I've wanted a 1911. Funds forced me into a Witness. It never really suited my tastes and I ended up selling it earlier this year. Looking for something to replace it, I couldn't find any 10mms in my area, so I grabbed a Glock 21 with plans to do a barrel swap and such.
Fast forward two weeks, I was out of town and window shopping a gun store and there it was... Rock Island 1911 in 10mm! I drooled and asked about layaway, but they didn't do it since the frenzy following the shootings cause things sold too quick. I made a promise to myself to come back.
Fast forward a month later, cash in hand, I made a call and they had it in stock. So, I left early this morning and bought my baby. Without further adieu...
Rock Island Tactical II FS in 10mm.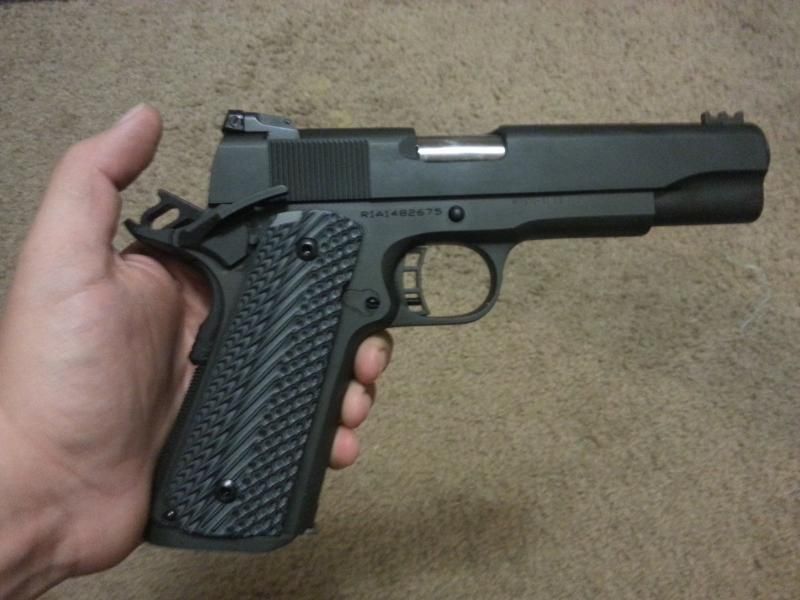 Also, saw some HPR ammo. Knew nothing about it, but price was decent. However, everything I've found online shows 180gr, even their website. These are 200gr XTPs. Very odd and no idea what the velocities are supposed to be (guessing 1100~ from their 180gr velocities).